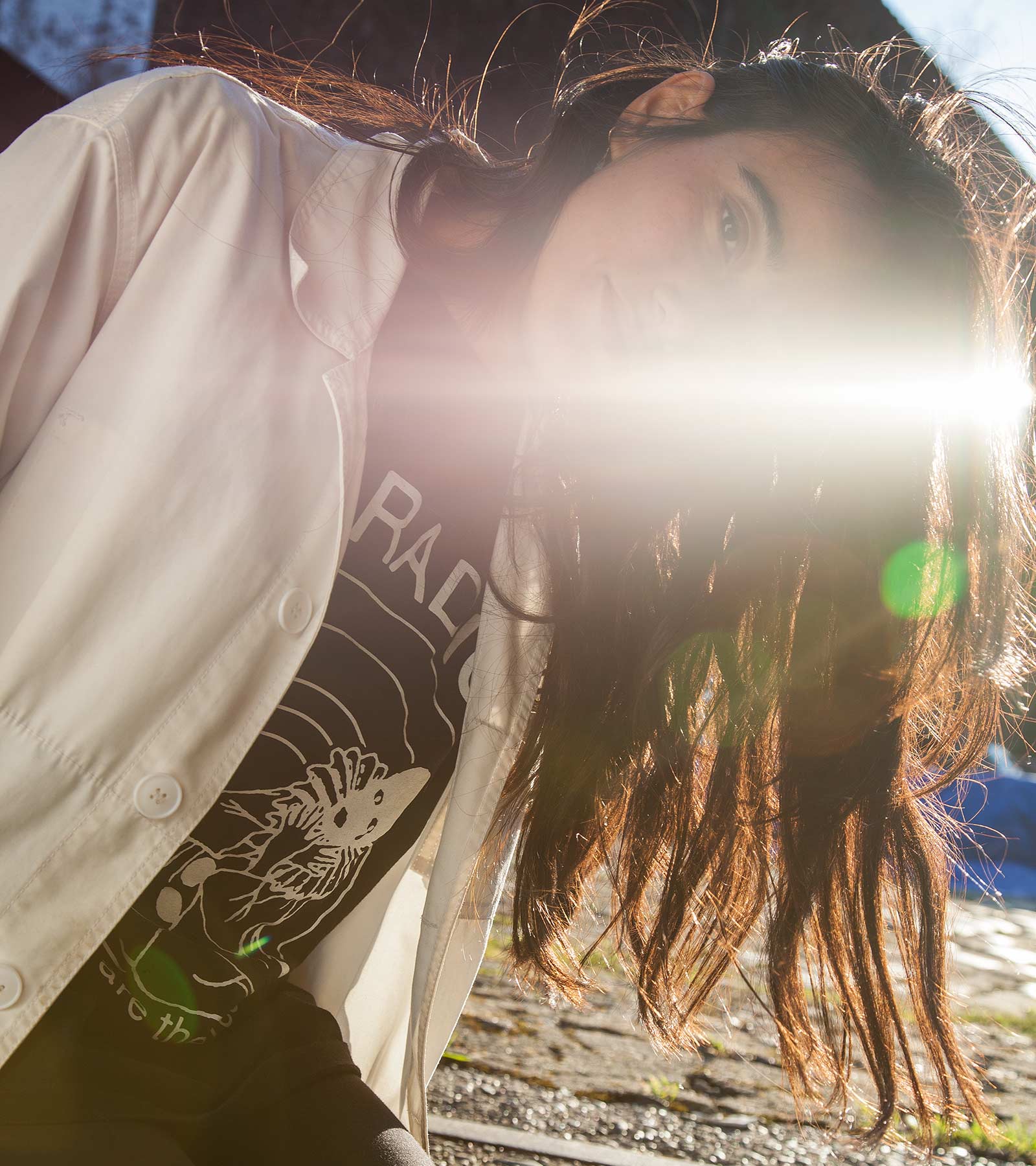 Part I
After six years and one pandemic in the making, LYL Radio and EDWIN have teamed up to create their very first station t-shirt, featuring a graphic collaboration with La Brigade Cynophile to support LYL's studios in Lyon, Paris and Brussels and their vast network of international hosts.
Since its inception in 2015, Lyon based LYL Radio has broadcast a multifaceted program including spoken word, themed musical trips and genre specials as well as residents like Australia-based Butter Sessions, Berceuse Heroique from Athens, up and coming Dutch man Woody92, renowned sound artist Lucrecia Dalt, mighty Lil Mofo from Tokyo, Alicia Carrera from Barcelona and local Lyon heroes, The Pilotwings.
Over the years, they have also established offshoots in Paris and Brussels, offering the local art and music scene a platform to truly express themselves.
To support the station, along with artwork by La Brigade Cynophile, EDWIN have produced a limited edition Tee to celebrate LYL's studios in Lyon, Paris, Brussels studios and their vast network of international hosts.
To accompany the release, LYL have hijacked The EDWIN Music Channel for a two-piece takeover, beginning with a focus on their latest branch in Brussels, featuring a feverish mix by station runner and DJ, Mika Oki. Producing a ninety-minute journey highlighting the profusion of the Belgian music scene. The tracklist features local scene shapeshifters like Bear Bones, Lay Low, Ben Bertrand and Lawrence Le Doux as well as lesser-known talents like Brussels-based electronic producer Carrageenan and tricky neo trancer, Antione 80.
As usual, we sat down with our host for a little chat.
Check the talk with Mika Oki below to find out more about the Brussels-based LYL branch, her own artistic work, the cultural landscape after COVID-19 and her thoughts on the sound of tomorrow.
Support LYL and pick up your T-Shirt from one of the LYL outposts, Bistrot Senior (Lyon), Dizonord (Paris), Brasserie Atlas (Brussels) or on Bandcamp and don't miss out on Mika's enthralling musical ride through the contemporary musical landscape of Belgium.
INTERVIEW
Q. Hey Mika, you take care of the Belgian arm of LYL Radio. Can you introduce to us the new offshoot?
A. Being aware of the richness of the Belgian musical landscape, we've decided to set up a third branch of LYL last December. We stream all Wednesdays from our studios based in an old beer factory in Brussels named La Brasserie Atlas. The Belgian branch of LYL gathers DJs, musicians, specialists, geeks, weirdos, amateurs, independent label, activists, sharing their productions and/or their discoveries. So, the Belgian programming beats to its own rhythm, away from the mainstream culture, off the beaten track.
Q. What's your musical background? How did you end up doing what you do?
A. I don't really have any musical background. As a night bird, I've always been attracted by the rave, clubs in general. Growing up with a trumpet player of free jazz, my father was taking me to his concerts and transmit the experimental approach of creation. With a background in sculpture, I've also started squatting in some electro-acoustic courses because I quickly got frustrated by the static state of my work in its conventional form, so I've started using light and sound. The link between my music and art became more tenuous from that moment. The possibility of transforming sound into a tangible substance, a texture that we feel we can visualize is something that interests me a great deal in electro-acoustic music.
Q. Last year you released a track on the "Ici Danse Le Peuple Oublié" compilation. Do you have more original music in the pipeline? If so: what?
A. One good thing about this whole pandemic mess is that it has enforced the gathering of all the independent, small entities, underground scene and solidified our commune convictions and ethics. Contributing to META with my track was the first leap into the unknown, but a great experience and the least I could do to help them. It gave me the confidence to release more of my music. So the work is in process. In parallel, I've been working on collaborative projects like making sound for a theatre piece called « Les Lianes », unfortunately, post-postponed in November. And I play for Maoupa Mazzocchetti & the Uxy Dosing Orchestra with my synthesizers. Also, I am on a new visual and sound installation shown at STUK last January. It will also be presented during the next edition of the Meakusma Festival.
Q. How did you select the tracks for the EDWIN Music Channel and what do they mean to you personally?
A. What you'll hear in this mix is fully made by the residents of the BXL antenna. Labels, friends, peers who are contributing every Wednesdays to LYL's program. I felt really blessed to make this mix. It gives an overhearing on the richness of the Belgian music scene. It's my first and hopefully not my last occasion to merge all these amazing artists and make their sound meet in a beautiful disorder and apocalyptic diversity.
Q. What or who inspires your life and work generally?
A. For my mixes, as my installations, altered waking states are a big inspiration. It's all about creating oneiric landscapes with abstract narrations that can tickle our imagination, dealing with the difficulty of being tied up to reality, as well as the risk of living an ethereal existence. Like the human psyche or the brain of a computer, always on the brink of collapse. Also, living at Brasserie Atlas, within an 18 people community, teaches me a lot about art, music and about myself. Most of them are artists, and women, so the energy and strain are exhilarating. We create, eat, drink, discuss our works, exchange references. It's a good experience to live in a kind of micro-society where you put your personal needs aside without being totally disconnected from your personal development. Seems even more important when the world around you is collapsing. And of course, the radio, which is a constant flow of inspiration.
Q. If you were to predict the sound of tomorrow, how would it look?
A. We often relate music to drugs. I've seen more and more people taking LSD during this period of isolation. Exploring places in their mind by being confined in their apartment. I'm pretty sure that we'll hear this psychedelic approach in the music of tomorrow. I'd be surprised to hear club bangers released during the next year.
Q. The COVID-19 pandemic had a massive negative impact on the global music scene. How do you see the culture's future and what will change in your opinion?
A. I've no idea of how the global music scene is going to change in the long term. I've seen many structures more « concerned » about ecological or local perspectives but let's wait to see how these commitments translate themselves to reality. Most major cities are populated with plenty of talented DJs, but we continually overlook them in favour of a small pool of hyped (and significantly more expensive) fly-in talent. It makes no sense, and it's also homogenizing local scenes, which increasingly take their cues from whatever is happening in major hubs. The biggest implication these pressing times will have on local music will by far be the economic hardship and social exclusion which individuals, communities and businesses have all experienced, not only due to the direct consequences of the virus itself but also our government's abysmal self-serving approach to tackling (in the best of cases) and exploiting it. The underground and experimental scene is under threat, but it was been under threat long before the coronavirus hit. I say it's time to build a new one. Personally, concerning the music « industry » in general, I've been even more convinced about the necessity of focusing on sustainability and locality. We need to shift the centre of gravity of the music ecosystem.
Q. If you could spend a night partying with any of your icons, who would it be?
A. Due to the actual context, spending a night with all the artists I've put in my mix for a long night of concert with LOUD sound in a small space full of smoke would be already awesome and sounds pretty exotic.
Q. Can you name us people that should collaborate for a better world?
A. I don't have the keys to a better world, but seeing more women implanted and having decisional power would be a good starting point.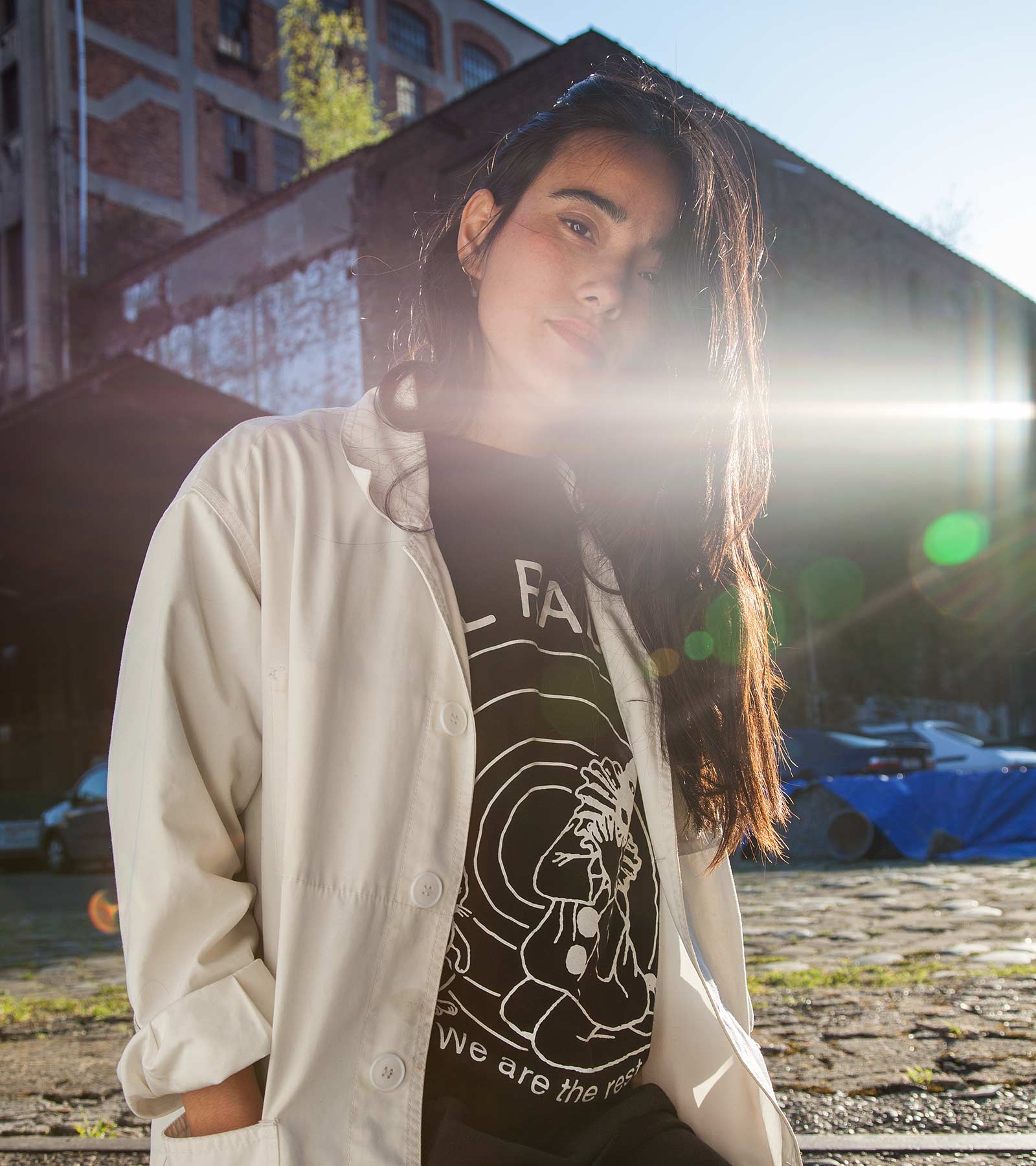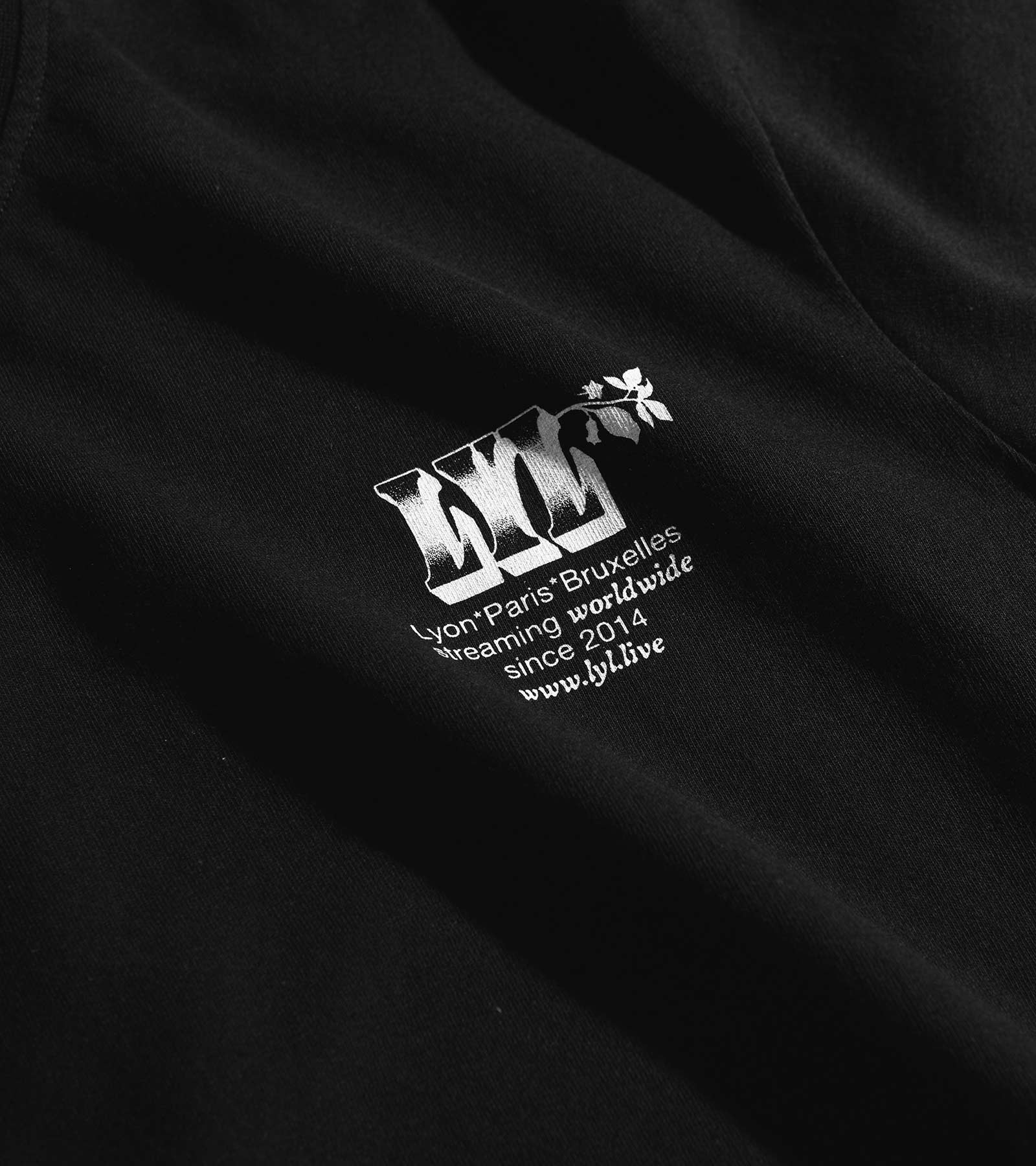 TRACKLIST
Noxin - Tbc 03 [Incoming Call]
Kӣr - Mandra [Okvlt]
Aymeric De Tapol - Autohypnose [Vlek]
Sagat - Unreleased
Dida - Water People
Nobuo - Conde Pass (Nrv Mix) [Chanoirs // Vol.1]
Van Dank (Saliva & Dida) - Marching Plushies
Antoine 80 - Trancepause [Onkruid - Nose Job]
Officium - Chiftetelli [Chanoirs // Vol.1]
Bear Bones, Lay Low - Oruguero [Bamboo Shows Tapes 002]
Techno Thriller - St Vitus
Carrageenan - Dramatic Improvement
Actapulgite - Le Butin [Eclipse Tribez]
Glass - Trinity End
Ben Bertrand - Those Behind Us That We Follow [Stroom]
Radio Hito - Una Pausa [Midi Fish]
Ascendant Vierge - Horoscope
Lawrence Le Doux - Compassion Lake
Apulati Bien & Vica Pacheco - Ouest
Noxin - Tbc 07 [Incoming Call]
Yann Leguay / Ootil - Jezero
Hypna - Nylon Hood
Glass - Multi. [Xquisiteforce]
Lostsoundbytes - Paraxiom
Tress - Modderbloedje [Mont4Ge]
&Apos - Dryas [Vlek]
Loto Retina - Jumpy Gnomes
Offshore § - Niil
Les Halles - Illusion Of Movement (Invisible Cities, 2014)
Zoe Mc Pherson - 10 Bug
Milan W. - Helium Queen
Naomi Klaus - Hollywood Witches
Reymour - De Ma Tour