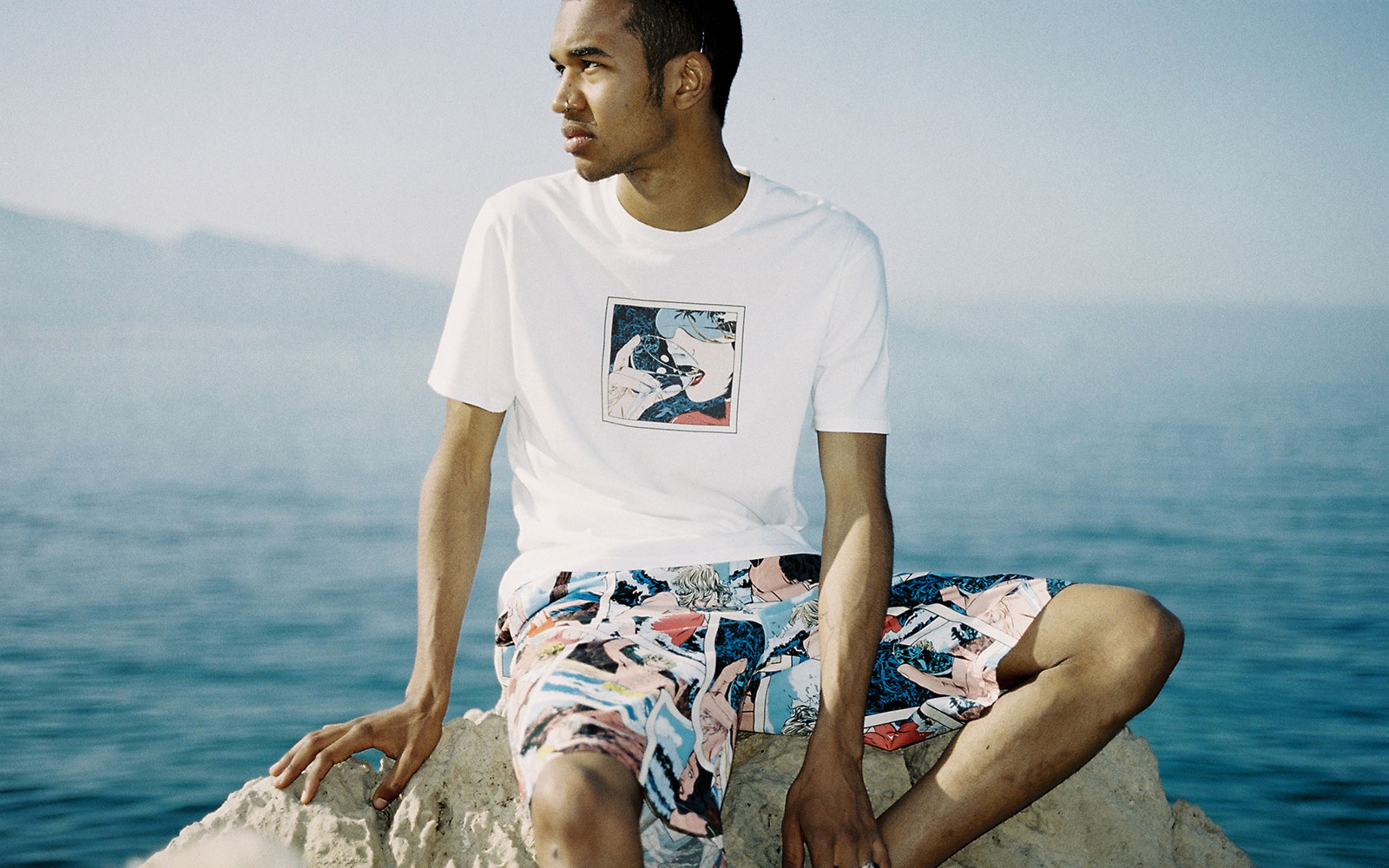 LA PLAYA
For Spring/Summer 2019, we have teamed up with French director and illustrator Ugo Bienvenu for a second time to release a high-summer capsule collection.
Using a fine cotton poplin as a canvas, the Nimes Shirt and Lobo Shorts feature a bold allover print in his distinct naive pop style and sit alongside a classic white tee with a bold chest print.
Ugo came up through the ranks at leading design institutions Estienne, Les Gobelins, CalArts and Les Arts Decoratifs in Paris, attracting international attention and acclaim. It was during his time in California that he turned to 2D animation as his main medium, cultivating a contemporary, experimental style reminiscent of the comic books of the 40's and 50's.
His work, equipped with this distinctive and evolving aesthetic, lends itself to short animated films, music videos as well as venturing into the commercial world of comic books and illustration.
"I AM SO HOT" "I AM SO HOT" "I AM SO HOT" "I AM SO HOT" "I AM SO HOT" "I AM SO HOT" "I AM SO HOT" "I AM SO HOT"