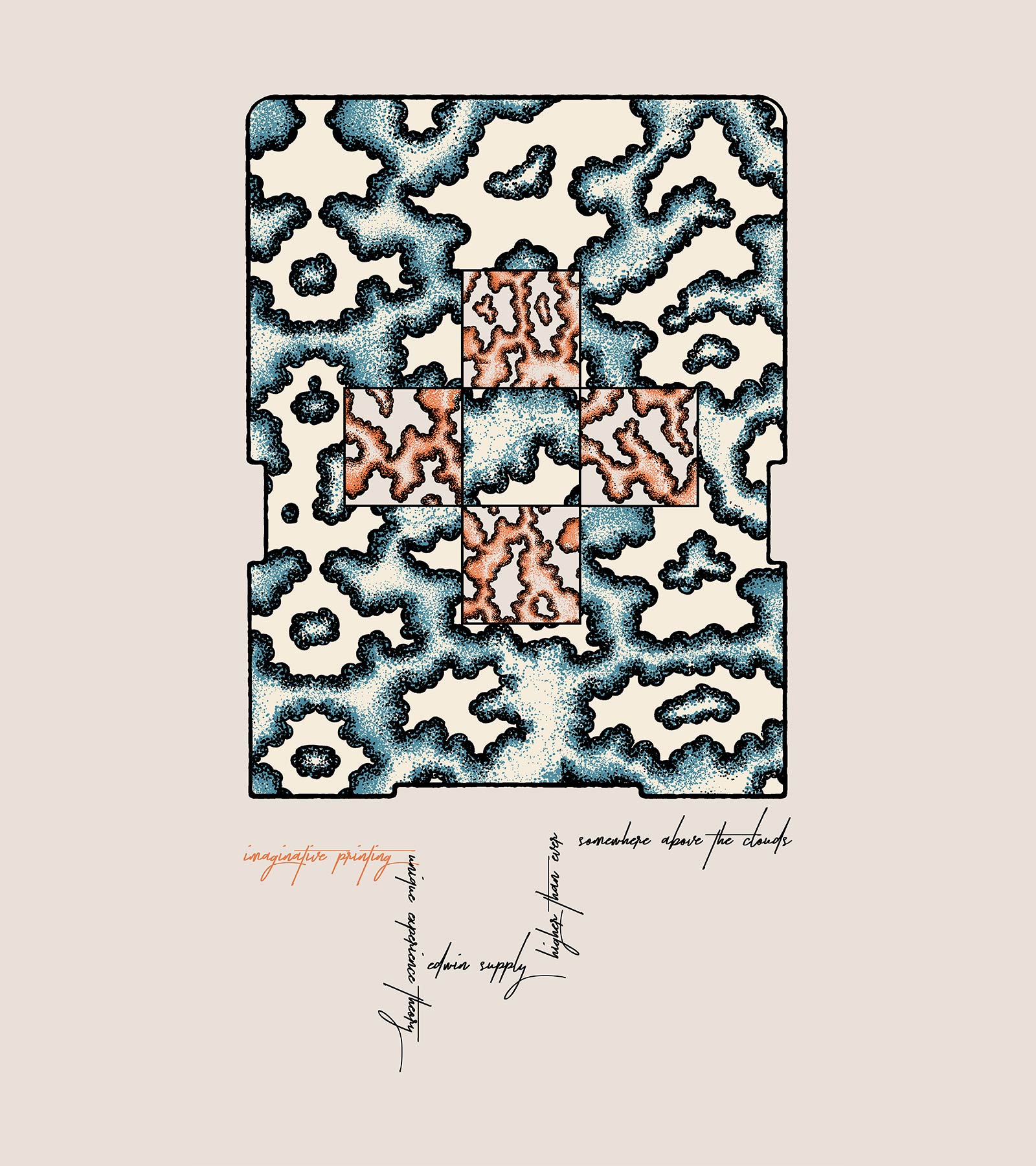 SS23
'KUMO' combines multiple themes, exploring the duality of meaning surrounding its namesake. Kumo 雲 means clouds, hence the undulating forms printed across both pieces. But in other contexts, Kumo 蜘蛛 can also mean spider – and as part of a wider expression, it refers to the act of people moving in all directions.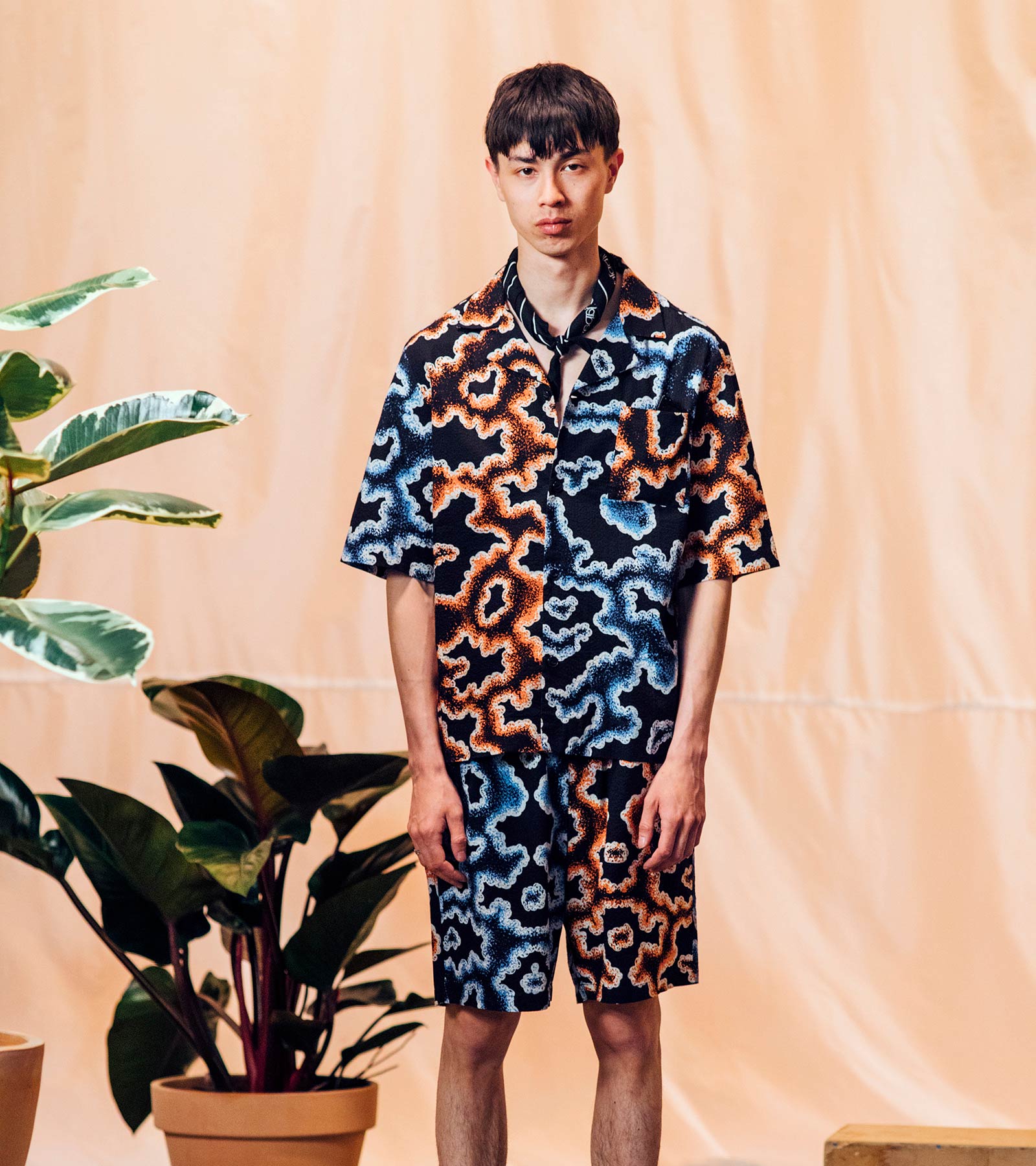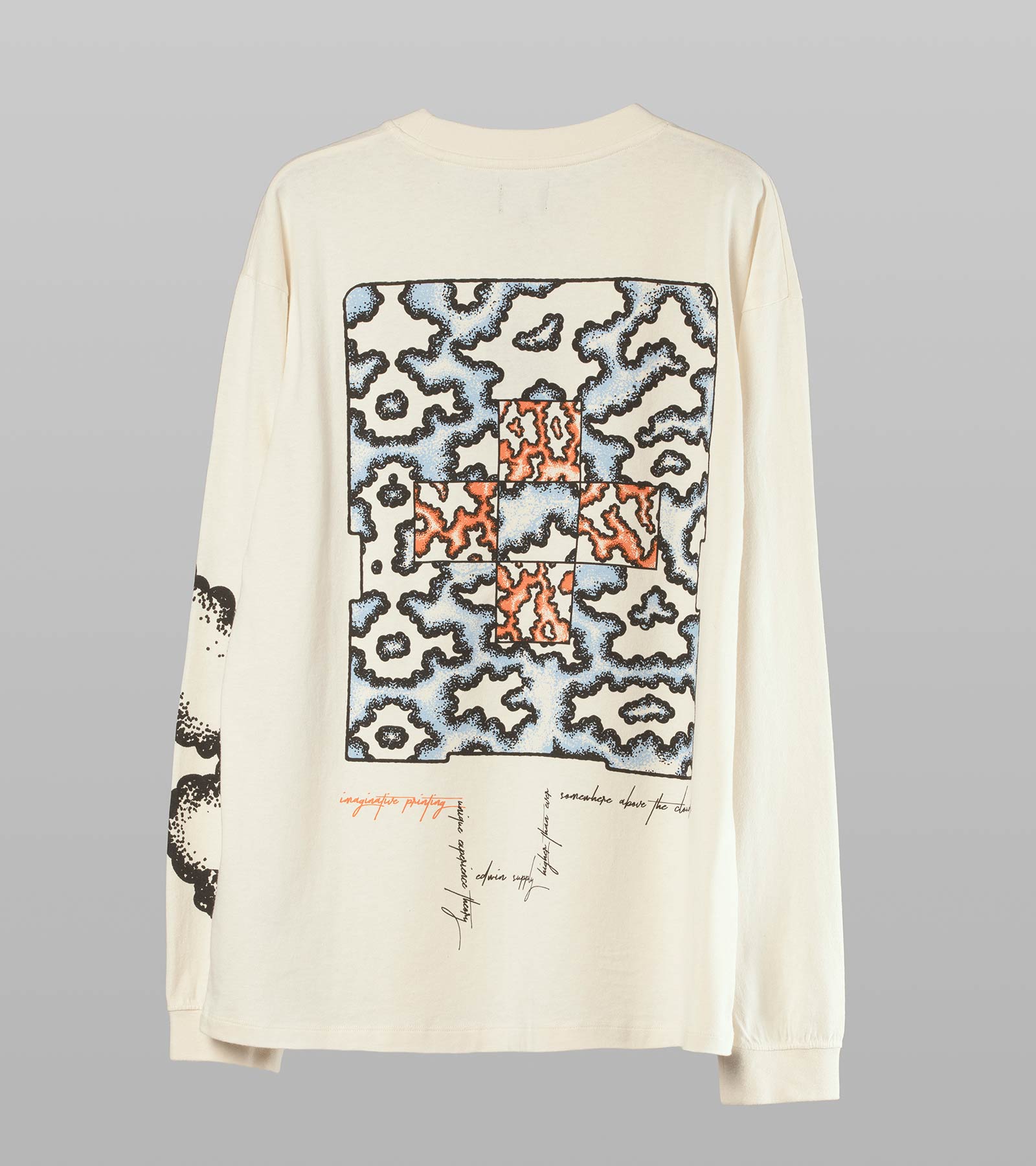 The cloud forms spread out in multiple, sprawling routes across each piece, and the poetic lines 'somewhere above the clouds', 'higher than ever' and 'unique experience theory' feature alongside EDWIN branding in calligraphy on the long-sleeve T-Shirt.
AVAILABLE NOW AT EDWIN STORES, SELECTED RETAILERS AND ONLINE.
IMAGINATIVE PRINTING | UNIQUE EXPERIENCE THEORY | HIGHER THAN EVER | SOMEWHERE ABOVE THE CLOUDS