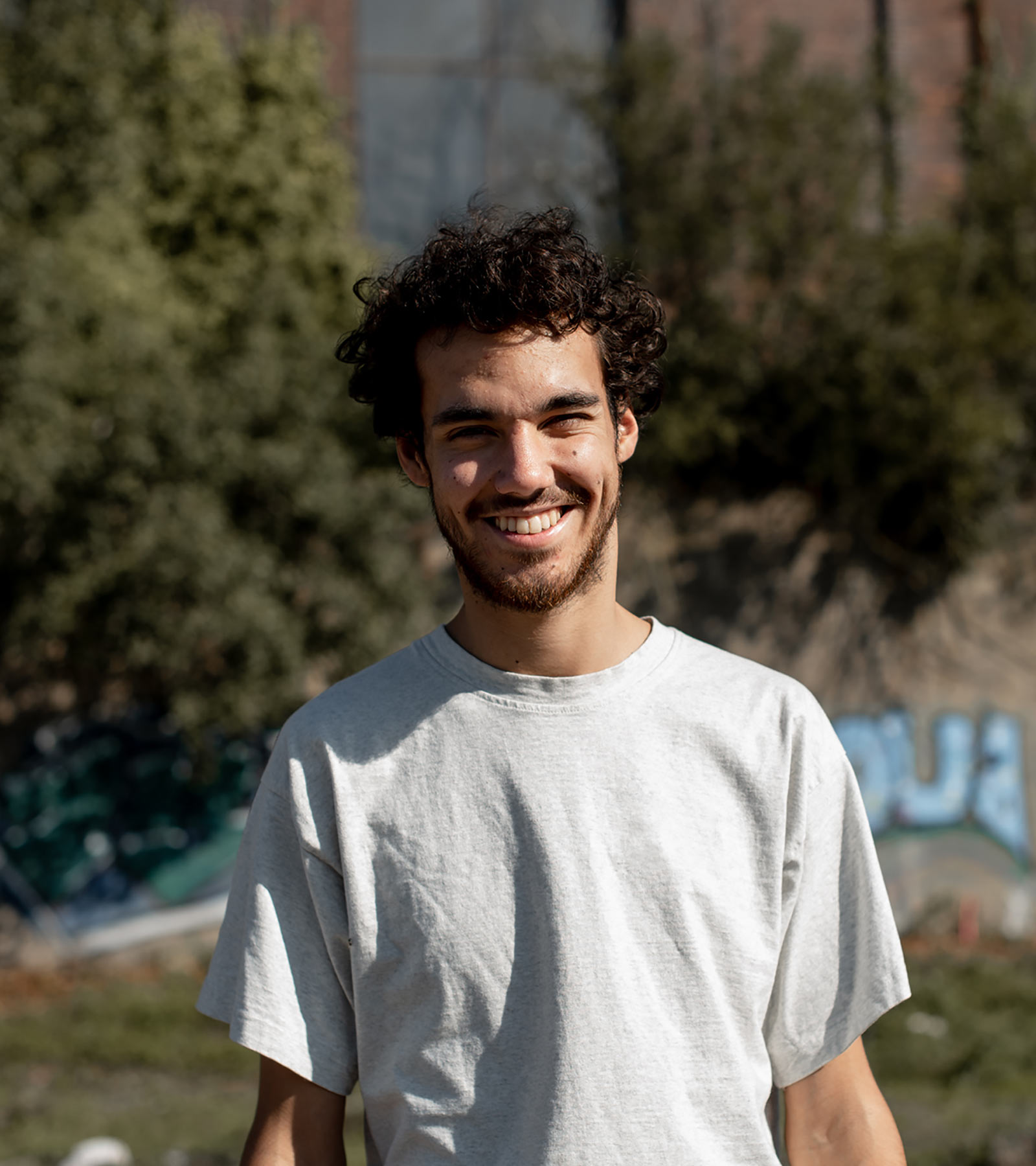 № 108
The latest mix for The EDWIN Music Channel welcomes Maxime Ausssel aka Less-O, an up-and-coming French producer and DJ from Nantes with 60 minutes of kaleidoscopic electronic sounds by contemporary French artists like Lolito, Simo Cell, Low Jack, as well as Bristol-based producer Sam Binga and Slickback from Nairobi, Kenya.
Less-O's debut EP, 'Shenanigans', released in November 2021 on Simo Cell's TemeT label, caused quite a stir in the world of forward-thinking electronics, featuring a hypnotic cluster of dark ambience, brass sounds, slow-motion trap, trip-hop particles, dancehall frequencies and the harder edges of bass music.
Raised in a family of music lovers and classical guitar players, Less-O first dabbled in music through the prism of drums, mostly Jazz, which have played a big part in the development of his approach towards electronic production. Just two years ago, he started messing around with electronic production tools and getting sincerely involved in the local Nantes bass music scene, which gives him a home for his fresh, instinct-driven musical ideas.
To find out how Less-O creates such an uncompromising ultramodern sound without losing an appealing musical aura, we had a chat with the friendly young Franco-Argentinian producer about his artistic aims, the origins of his music, his instinct-driven production method, his local Nantes based peer group and what he has in store for the future. Enjoy!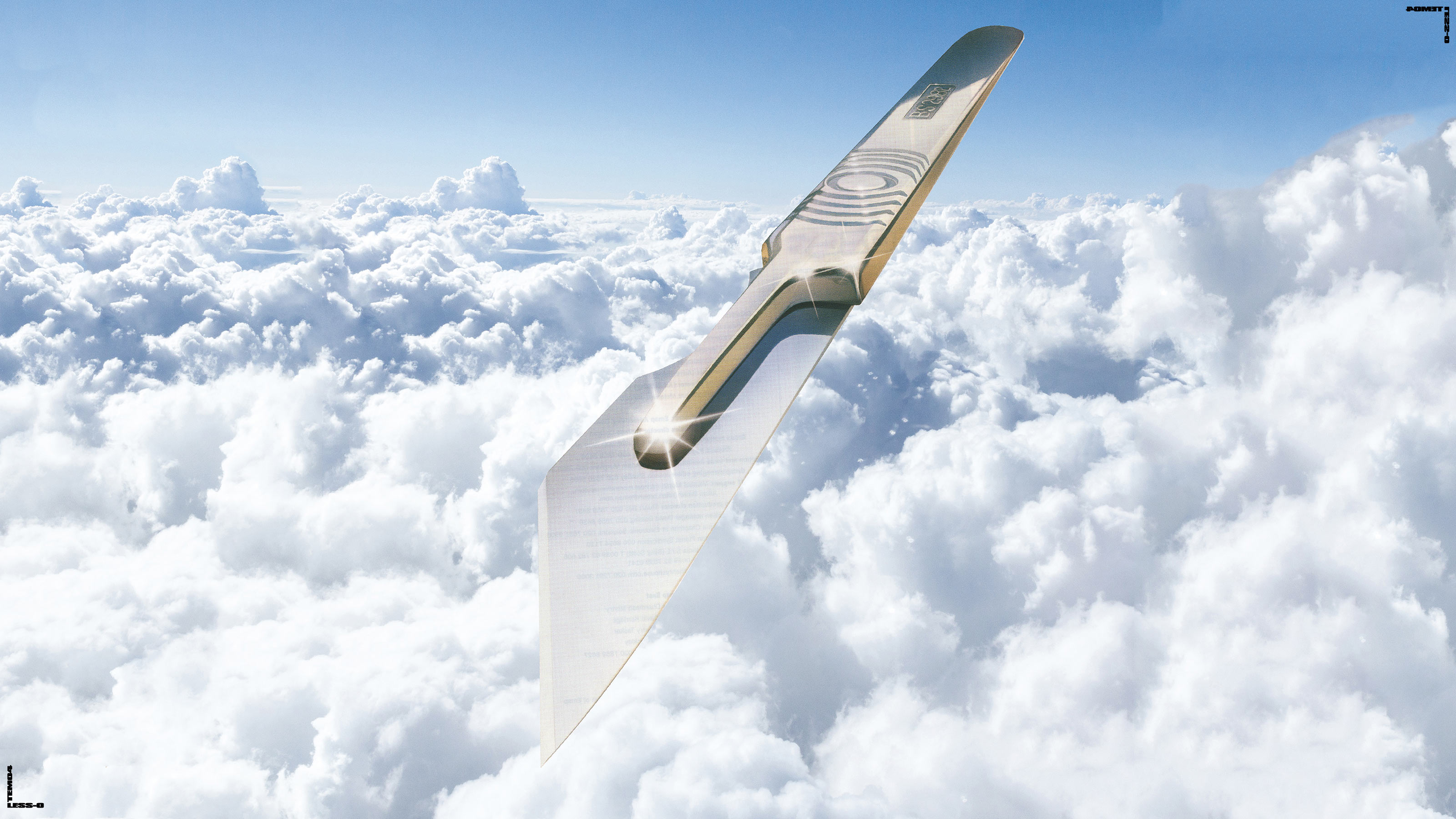 Q. Maxime, you recently released your first EP 'Shenanigans' on Simo Cell's TemeT Music label. When did you start producing and what is the aim of the music you create?
A. I am just producing for two years. Before that, I had some notions because I was producing intermittently. In the beginning, it was hard to do what you want because of the lack of knowledge about the software. That was demotivating. Then came the beginning of Covid with the confinement and that's when I really started. I was working on Ableton for more than five hours a day and it became an obsession, I couldn't stop because I loved it so much. The goal is to really enjoy myself. When I started producing, I didn't know I was going to make a record on the label TemeT, so there was no pressure. That allowed me to create my music based on my instinct and made me try all the things I wanted. I want to keep this desire alive to create while enjoying myself. I think that's the key.
Q. Can you remember where and when you first got attracted to music and what kind of sound put you under a spell?
A. It all started with my parents. They are both classical guitarists. I grew up with Latin and contemporary music. From a very young age, I turned to percussion, I played the drums for eight years. Electronic music came a little later, thanks to Simo Cell in Nantes. The Recell party where he invited Batu to play a B2B set with him struck me. I was enchanted by all the breaks and bass music sounds.
Q. How would you describe your music to somebody who's never heard it?
A. I would describe my music as club music with lots of bass and complex rhythms. All quite dark and full of shenanigans.
Q. What are currently your main compositional and production challenges?
A. I think it's hard to keep it simple, I try not to add things just to add things. My challenge is to always create as much as possible by instinct and to stay naive to try lots of things to make myself happy. I also try not to listen to too much music when I produce. It allows me not to have too many schemes and patterns in my head to be able to always try something else and innovate.
Q. How does living in Nantes shape the work?
A. Nantes influences me with its musical diversity. We're lucky to have a bigger and bigger electronic scene. As far as my style of music is concerned, Simo Cell is part of the identity of Nantes and influences us all. Today bass music is developing fast here, especially with the new collectives and artists that are emerging in this style. I also think of the booking agency "44 Tours", of which I am a part, which is specialized in this style. We are a united group full of talent and we influence each other.
Q. What exciting stuff do you have in the pipeline currently?
A. Today I am preparing a second record on the TemeT label. Now I'm also producing with Dites Safran, we're doing a collaboration and it's going well! I also have a collective called Contre Temps. We invite artists on our radio show to discuss, and mix sounds and we organise parties throughout the year.
Q. What's your view on the value of music today?
A. For me, music is essential for everyone. You'll never meet anyone who says they don't like music. Everyone likes their own style, and everyone needs it.
Q. What's the story behind your mix for the EDWIN Music Channel?
A. For my EDWIN Music Channel mix I wanted to please myself. It's a mix that I could play in a club for example. I varied the tempos and styles for about an hour with old and new sounds.
Q. Are you also a DJ? If so, what is your sound and where do you see yourself playing it in five years?
A. Yes, I am also a DJ. I play as I produce, which means I play breakbeats, dancehall, trap, dubstep and bass music in general. Difficult question, in five years I hope to have a good career and play in France and abroad, for example in festivals like Positive Education and Dekmantel.
Q. What are your favourite places/shops to dig for new music and why?
A. To find new music I like to vary. I usually search on Bandcamp, Spotify or on mixes. The search is unlimited. But I also love to go to record shops. It's always a pleasure to spend an afternoon listening to records.
Q. If you would do a forecast of what is the sound of tomorrow how would it look like?
A. Good question. In my field, I can see quite minimalist and simple but very powerful music. Music that is quite short but intense. Very difficult to know.
Q. Can you name a track/EP/album that's been unfairly slept on in the past month and explain why it is special to you?
A. I'm not going to mention any specific names, but I know several artists who have enormous talent but who don't have the visibility they should have. It's a very coveted artistic environment and it's sometimes difficult to make a place for yourself.
Q. Who are you listening to these days?
A. These days I'm listening to all the Michael Jackson albums again. When I was a kid, I was a fan and it's always a pleasure to listen to him. I get a lot of inspiration from him, both in his music and in the way he works. He was an example; he worked a lot and was always looking to improve.
Q. How do you spend days without music?
A. I don't have the answer, I think it's been a long time since I spent a day without music. When I don't listen to it, I compose it.
Q. What's your favourite person to follow on Instagram and why?
A. My favourite people to follow on Instagram are Lionel Messi and Kylian Mbappé because I'm Franco-Argentinean and I'm a big football fan. I'm looking forward to the 2022 world cup.
№ 108 - Less-O - The EDWIN Music Channel
TRACKLIST
Lolito - Inner Dance
Sam Binga - I'm an Adult
Artist unknown
Anunaki - Hysteria Temple Foundation
Impey - Conquest Mode
DJC - Sands Tool
Ploy - 5G bats
Grove - Blodsucka
King Soudou - Bizcocho
Simo Cell - La Pulga
Low Jack - Virgin Traf 22
Slowglide - Vivarium
Simo Cell - Short Leg
Lolito - Rural Landscape
Hanah - Nickmanes
Talik - Sound of Your Shadow
Slickback - Noboru
Former - Fogweave