№ 110
The EDWIN Music Channel returns this week with the second show from Bristol-based NOODS Radio. Introducing i-sha with a mix full of ambient spheres, spooked dub-zones, synth experimentalism, manic techno, and slow grooving trip-hop industrial, including tracks by one-of-a-kind artists like Kode9, Nazar, Demdike Stare, John T. Gast, and Nina Harker. To mark the occasion, we have also produced a LIMITED EDITION TEE with exclusive artwork by Bootleg Comics.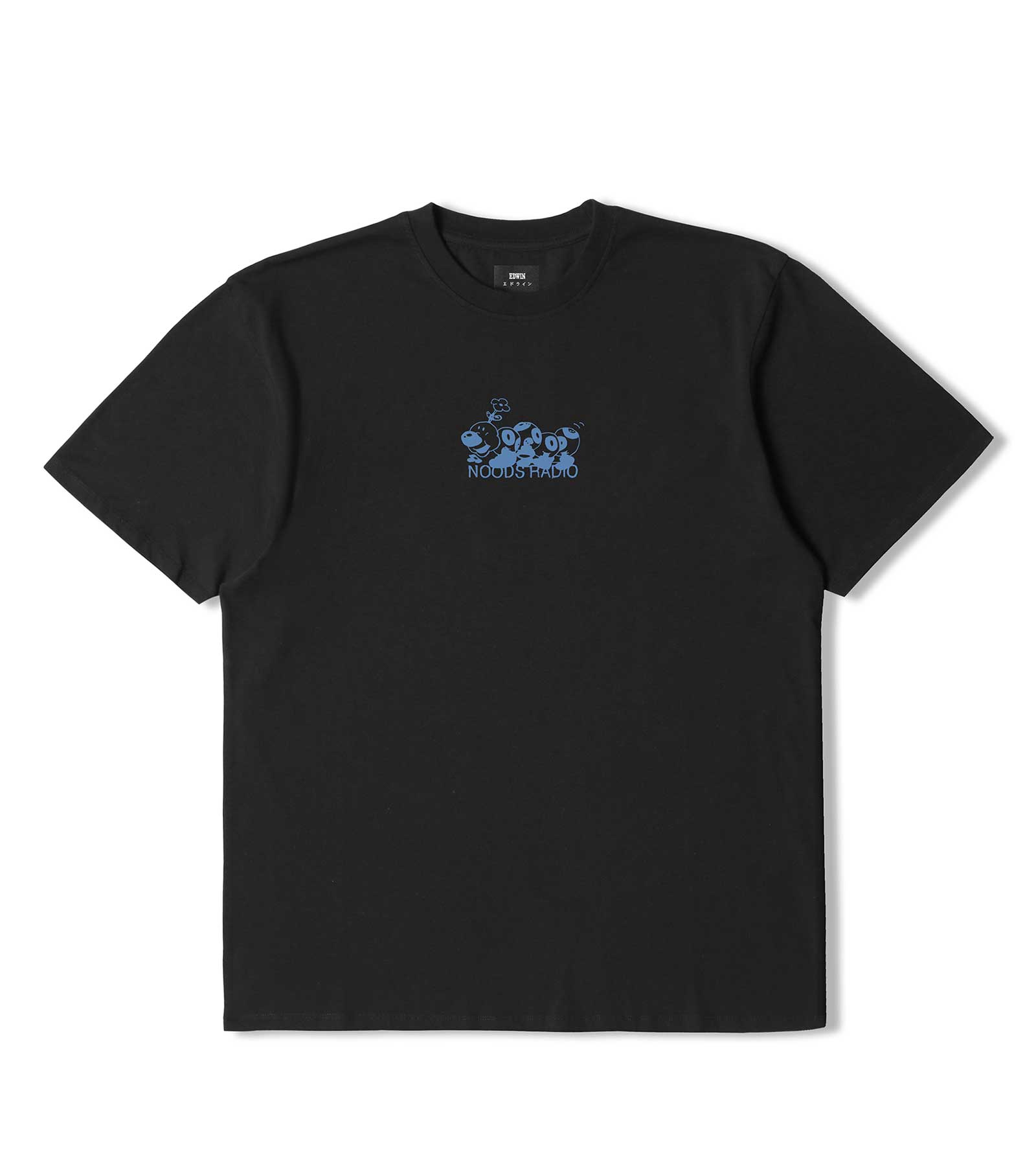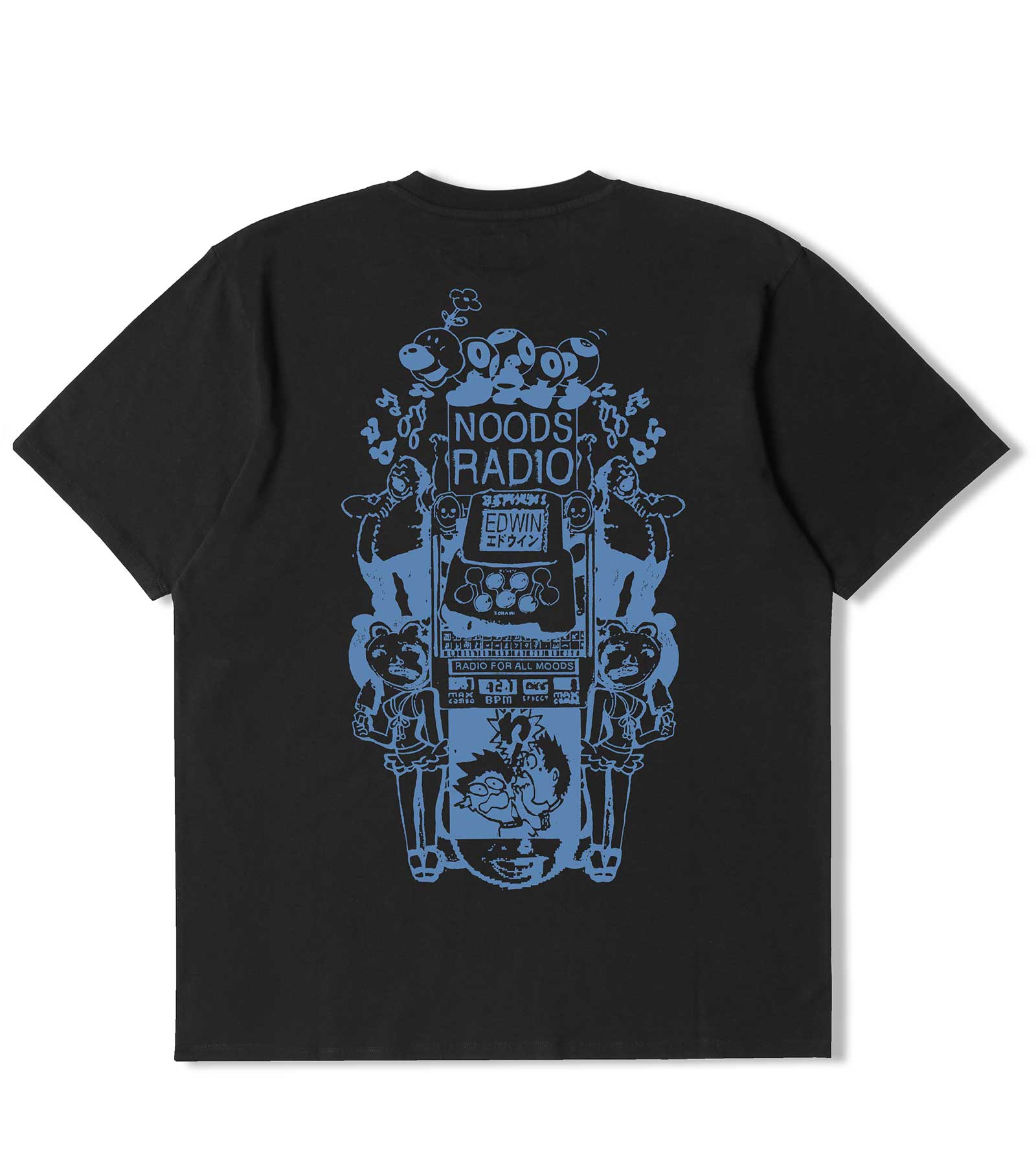 Founded and born from Sunday morning music sessions, the station, which runs under the tagline "No playlists, no ads, just the people", has grown to become a home for local artists like Bruce and Avon Terror Corps, as well as local labels like Bokeh Version and Accidental Meetings. They also introduce host guests from around the globe like Valesuchi from Brazil, Australian producer Barking, or EDWIN Music Channel contributor DJ Fati.
Stylistically, Noods incorporates a wide genre landscape – from dub, UK Garage, house, techno and trance to world, experimental electronics, classical, soundtrack, soul, funk, and all other sorts of odd, rare grooves.
To celebrate the NOODS Radio takeover, we have created a limited edition T-Shirt featuring the chaotic and cryptic artwork of the Melbourne-based, Bootleg Comics. Available in both Long Sleeve and Short Sleeve, they are exclusively available over at the NOODS Store.
Part II of the Noods Radio Takeover comes from one of the station's newcomers, i-sha, who hosts "The Secret Shade" show every month and is dedicated to a variety of styles, from ambient, Drum and Bass and Footwork, to dub, hip-hop, and techno.
Besides hosting her own show, she is also a resident at the "Accidental Meetings" parties and works as a music events assistant at Bristol's café, bar, art space, and record shop Strange Brew.
As ever we talked to our host. Read below to see what i-sha told us about her musical upbringing, the special Noods atmosphere, some local newcomers, and what she delivered for The EDWIN Music Channel.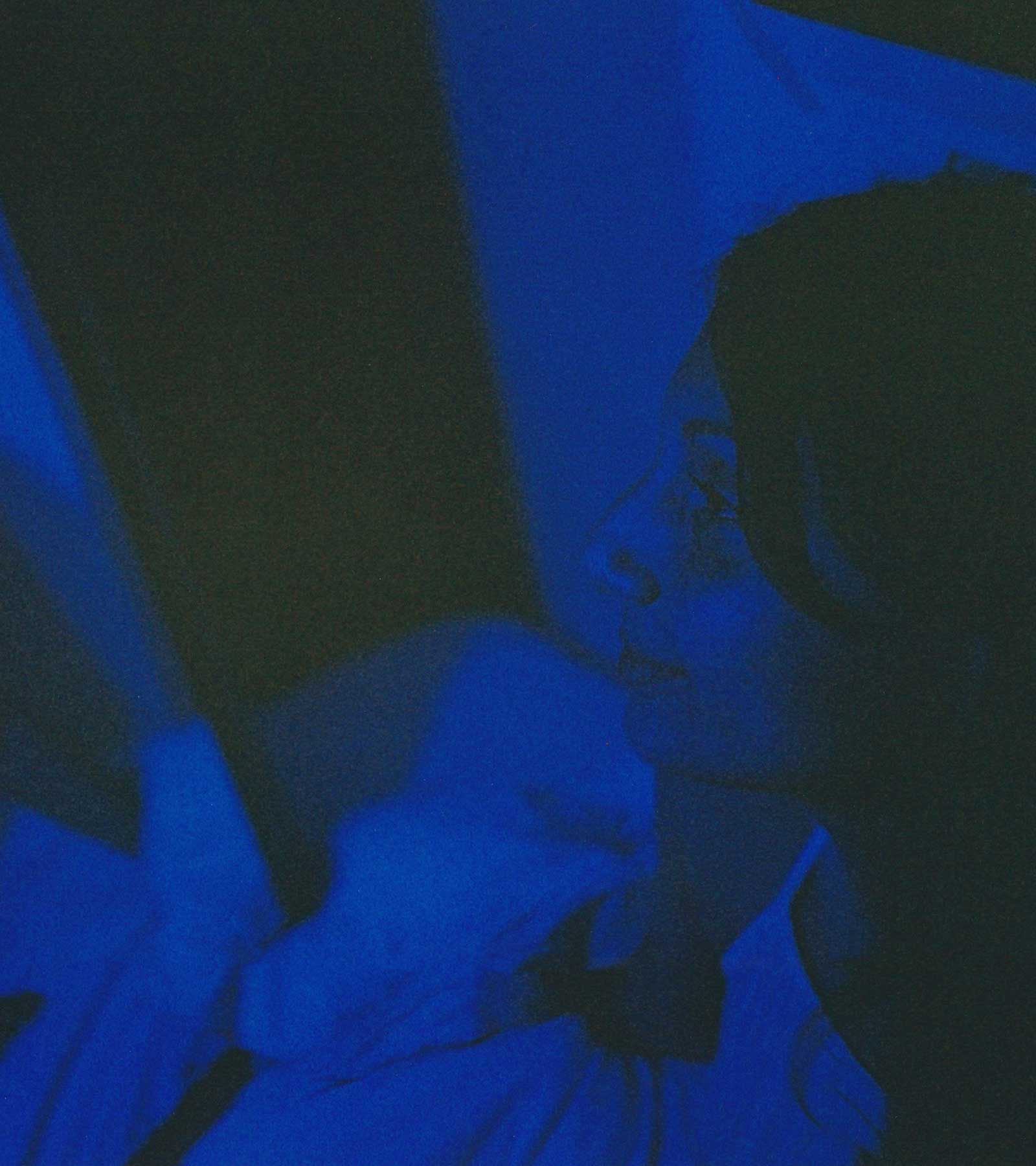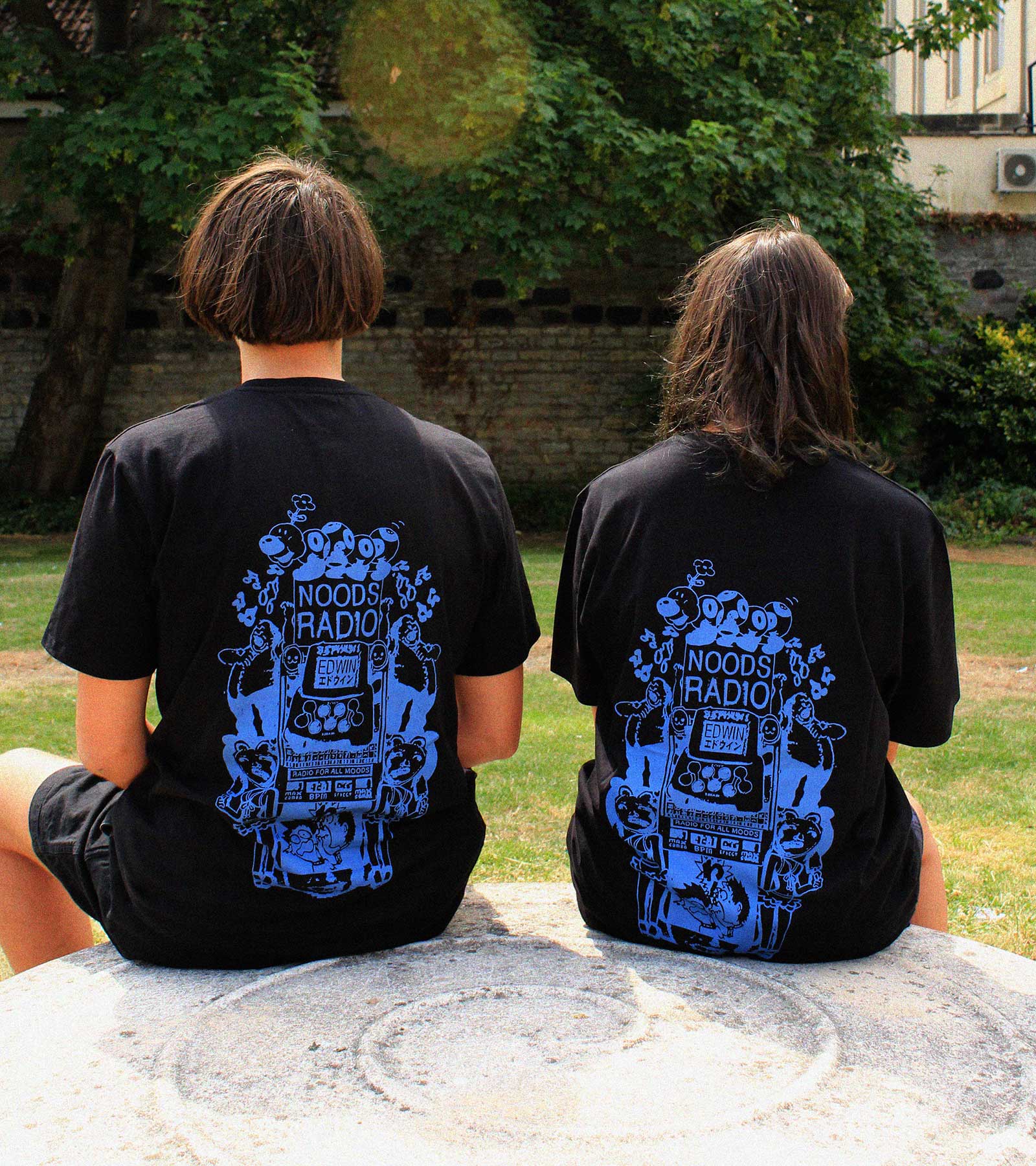 Q. Hey i-sha, can you remember when you first got hooked on music and what kind of sound put you under a spell?
A: I remember being young and my Dad playing a lot of reggae and dub records in the house. He used to pick me up from places in his car and he'd be blasting tunes so loud I could always tell when it was him arriving… same as if he was on his way home, you could always hear his music playing from a few streets down. So, I think this memory has definitely impacted my current musical taste… I love everything that's quite deep, dark, dubby and rhythmic - the most part of it being influenced by my Dad.
Q. You run a show at Noods Radio. What makes the station special compared to other local radio all over the world?
A: Noods provides a space for people on the station to showcase their creativity. I feel like you can do whatever you want and you'll always receive support from the lovely Noods crew. Everyone sort of just does their own thing, there's a broad range of sounds and I'm always so intrigued in people's musical processes or interests and I learn a lot from residents at the station and feel inspired by their shows. I like that the radio station doesn't feel too online focussed or promo heavy, they put a lot of work into physical events, workshops, and artistic collaborations which involve a lot of the Bristol scene. I like this idea of the community surrounding the station being super close, supportive, and well connected. I think what makes it super special is that it's based in Mickey Zoggs pub. Fran, Elena, and the rest make it such a great place for people to hang out - you feel like you're part of the family.
Q. How would you describe the Noods sound? Is there one? And if so, is it linked to certain musical traditions from Bristol?
A: I don't think Noods has a specific sound as everyone is so different! It definitely leans on the more experimental/dub/punk side but generally, it would be so hard to label as there's so much stuff coming from the station I wouldn't always know how to identify it. The style is quite rough, raw, and a good representation of the music you can hear out in Bristol at the moment - not limited to but some sounds you will hear can range from dub reggae, post-punk, psychedelic rock, and new wave to jungle, spoken word, trip-hop, and experimental. There are many music collectives and labels based in Bristol that have their own sort of sound but what I love about Noods is that everyone from different areas support each other and collaborate.
Q. Your "The Secret Shade" show at Noods always brings a new style or theme. You display different genres, from ambient to dub and techno, and invite guests like Nivetha, who did a special on the Indian singer Lata Mangeshkar. What do you aim with your show? And how can we find your personality in it?
A: The Secret Shade is a project I've been working on in the last few months. In terms of the Noods residency, my aim is to make it a platform accessible to anyone. The show will alternate between myself and a guest each month where they can take full reign of the show and do whatever they like with it. I encourage people to be as transparent as possible and if there's something new they'd like to try they can do so through the show.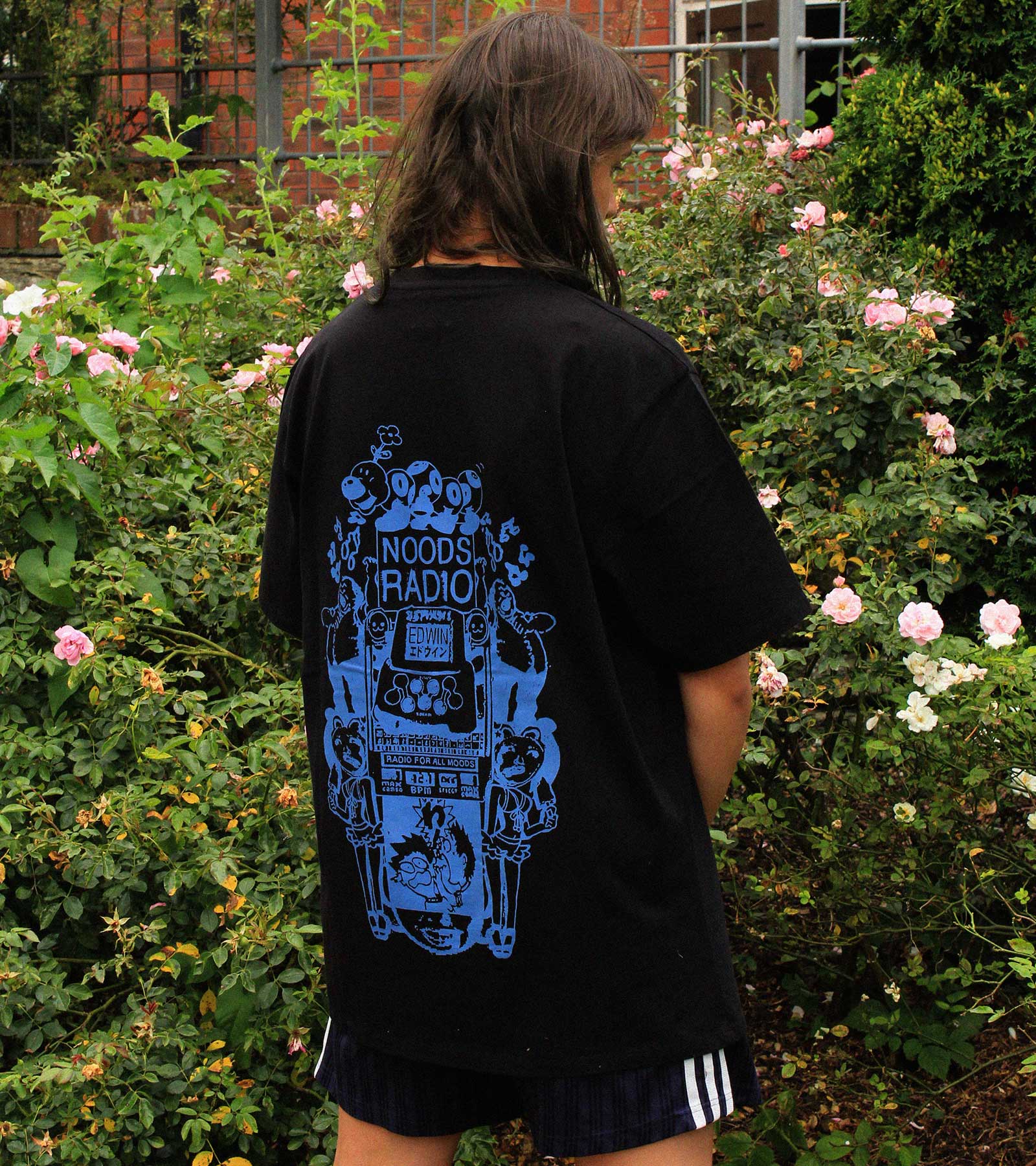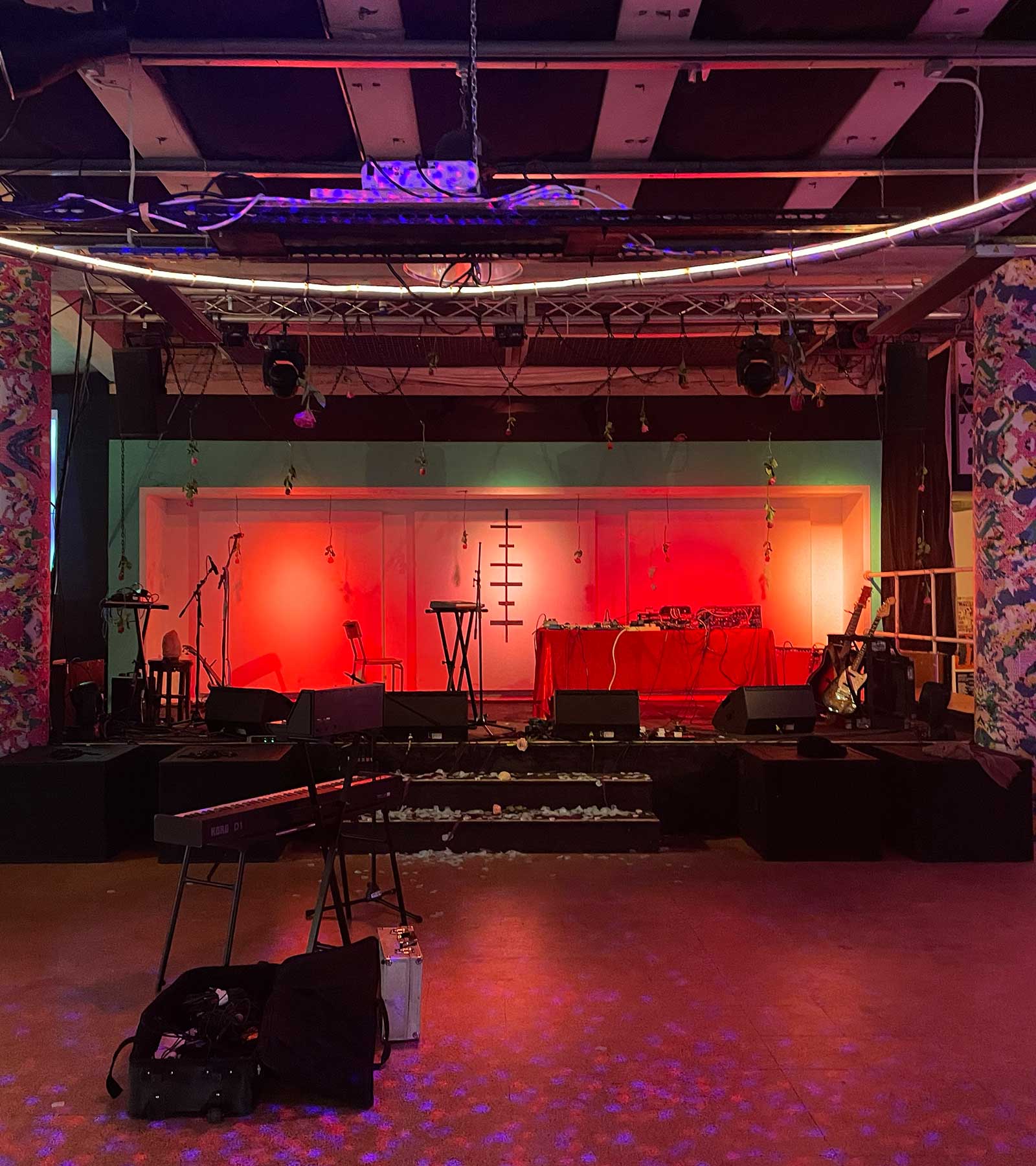 Q. On your Bandcamp fan page "i-sha" you can find a lot of different musical styles and expressions. How would you portray your personal musical taste?
A: Hmmm, I like a load of different styles. As I've mentioned previously, my Dad had a really big impact on my music taste. I like things that are deep, tough, dark and quite emotional - tracks that have complex or interesting rhythms or where I can see the producer's personality easily in the track. I grew up listening to a load of hip-hop, and my older brother listened to grime which I loved too. My current tastes are all inspired by these early types of music but all melded together.
Q. Do you only DJ or are you also producing music?
A: I am currently just DJing at the moment but have dabbled in production before. I plan on doing some production-based projects in the next few months to incorporate into my DJ sets as I've been really getting the itch for it. I'd like to involve some additional equipment and overlay sound layers that I've made to challenge myself further.
Q. You are linked to the label Accidental Meetings and what makes the label special?
A: Yes, I am currently a resident for the label/party Accidental Meetings - it's run by my partner and a good friend of mine. For most of its time so far it's been solely a party but within the last couple of years during the pandemic, they decided to start a label. It's pretty crazy, I feel like they've come a long way already with its recent change of developing into an imprint. I think what sticks out for me the most is the quality and variety of the music that is released on the label and also the artwork which runs throughout (by the amazing Ciaran Birch). They give each artist pretty much full creative control on the concept and audio outcome which allows the artist to experiment more and not feel like they must tailor their sound to the specific sound of the label (if there is one). The same process applies to the artwork, the producer will work alongside Ciaran to give him ideas for the visual output which makes it more personal to the producer - as a listener I think you gage more emotion and transparency from the artist which is important for me to be able to connect to the music/sounds.
Q. What's the story behind your mix for the EDWIN Music channel?
A: It's taken me a while to get this mix finished... I can get quite overloaded with ideas and inspiration and it can be difficult to separate concepts for projects/mixes etc. I was lucky enough to visit Barcelona a few weeks back and had some time away which gave me some new ideas for the mix. I ended up finding some new records there too which sparked some new inspo - a couple you'll find buried in this mix.
I attempted to capture the energy from a specific night in Strange Brew back in April. It was an Accidental Meetings night with Space Afrika, John T. Gast, Ossia, Anina & Guest, Elijah Minelli, and myself. There was a special energy in the room from start to finish. In this mix, you'll notice there's not a load of mixing but I've played a lot of tracks in their entirety. I've also included just a few of my favourite Bristol producers (Sunun, Memotone, Ossia, Eldon, Jabu etc.)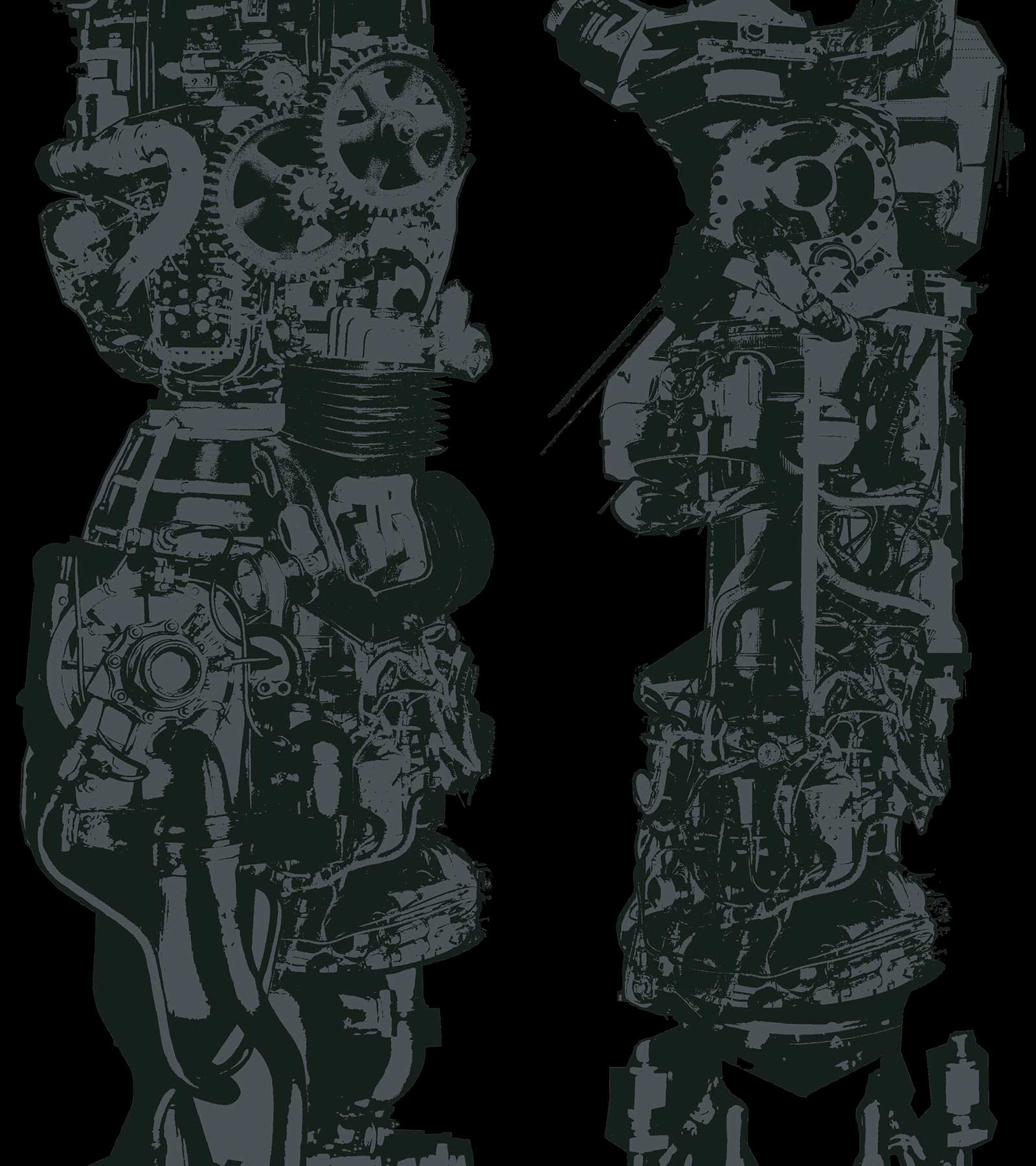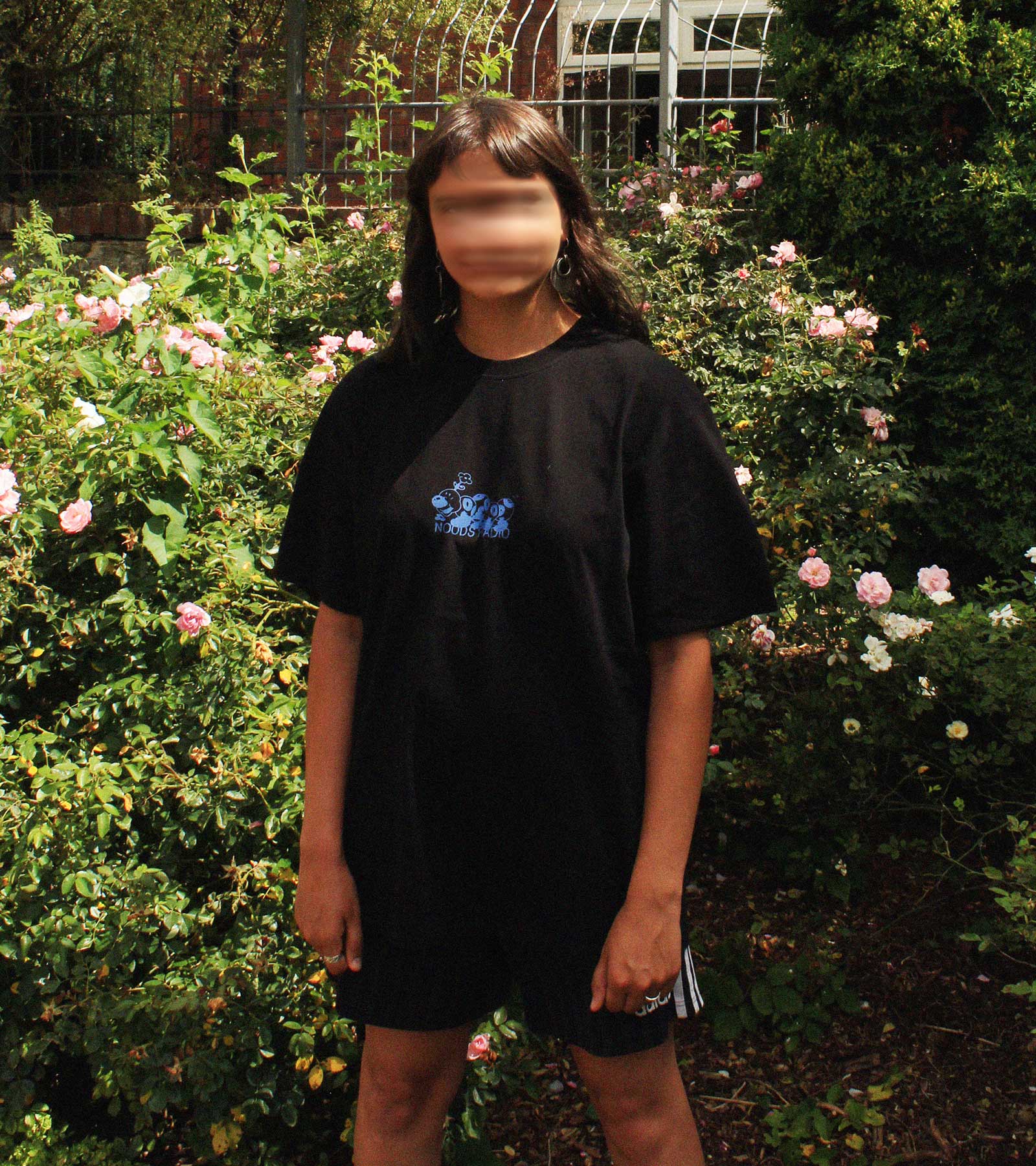 Q. Can you name a track/EP/album that's been unfairly slept on in the past month and explain why it is special to you?
A: I'm not sure if it's been slept on as such but Conrad Pack & DJ Gonz at SELCHP RECORDINGS have had two killer first releases on their new label. For me, the label really ticks everything I love musically, quite dark new-age steppers merged but with a lot of beautiful floating melodies that sound super intricate and nostalgic - definitely edging on some 5 Gate Temple sorta feels. I first heard their music at Scram at Ormside which is a night run and hosted by Julian Fairshare - a proper intimate party that seems to just let the tunes speak for themselves. We recently had the crew play at our event at Strange Brew (Accidental Meetings x The Secret Shade) alongside Flora Yin Wong & YOKEL - was super happy to have them over and showcase their proper interesting sound style/palette.
Q. What are some promising new Bristol-based musicians or producers, that you enjoy lately?
A: Difficult - there are so many to name! I've been listening to Will (Memotone) a lot at the moment... he is a super lovely guy that I've met in Bristol and his music is truly something special, he's an incredible multi-instrumentalist and his sound is very unique. He captures real dark moods - sorta futuristic but then also taps into more ancient-sounding realms. His sound is unknown I guess, so interesting and I'm always excited to hear new music from him.
Sunun is also a producer I really connect with musically. I end with a track from her "Light" EP on Idle Hands in this mix which I've been obsessed with since I first heard her play it back in Brighton at The Rose Hill Tavern for a Cold Light x BKV x Plaque night a couple of years back. If I had to name a track that identifies my music taste it would probably be something similar to that.
Other producers I enjoy are Eldon, Yushh, O$VMV$M, YOKEL, Jabu, Max Kelan, Jurango, Kinlaw and many more
Q. You work at the new Bristol venue Strange Brew. Did you have some spectacular post-pandemic events already? And what does Strange Brew add to Bristol's music culture?
A: Yes, I currently work at the venue as a music events assistant - I feel so grateful to work alongside such an amazing team of people plus attend and help with many incredible events. We work with a talented bunch of promoters plus host some really great in-house events. It's hard to pick but some personal highlights for me have been Heimat & JavaJava Wetware, Oren Ambarchi & Ashley Paul, Equiknoxx, Bruits de la Passion and Turbo Island's 8th birthday!
I feel that Strange Brew hasn't pinpointed itself to a particular scene but works with all different kinds of promoters, friends and staff who showcase various styles of music, art and performance and interests. The venue feels open to new ideas and formations, we generally encourage people to use the space in different ways which makes each event more definitive and personal. The space feels like a proper community hub where people collaborate and come together to make events happen, there's a lot of hard work and thought that goes into each event which makes it really special and emotional at times plus involves a load of Bristol locals.
I think a good representation of Strange Brew was the bank holiday weekend back in April. On the Friday it was Accidental Meetings w/ Space Afrika, John T. Gast, Ossia, Anina & Guest, Elijah Minelli and myself (experimental/steppers/jungle) then Saturday was Slaughterhaus (an alternative drag night) then Sunday was Turbo Island's 8th birthday (a super relaxed comedic event with a pop quiz & disco). It's quite likely when you visit the venue it is different from the last time you came.
Q. What are some upcoming parties or festivals you plan to visit in 2022 and why?
A: I've just attended "Unwedding" near Abergavenny in Wales which is a small 2-day party at a farm called Three Pools. The overall landscape was beautiful and the ethos was very D.I.Y. and different to festivals I've attended before. The programming of the event was very inspiring, in terms of the curation it was mostly live music which varied from a 9-piece folk band, a french experimental trip-hop / reggaeton group to Dan Johnson an expressionist solo drummer. It was great because each artist varied so much in sound and the crowd seemed to be pretty open and got into each set very well. And then in September, I'll be travelling to Belgium for the Meakusma Festival - an experimental music and arts festival located near Brussels.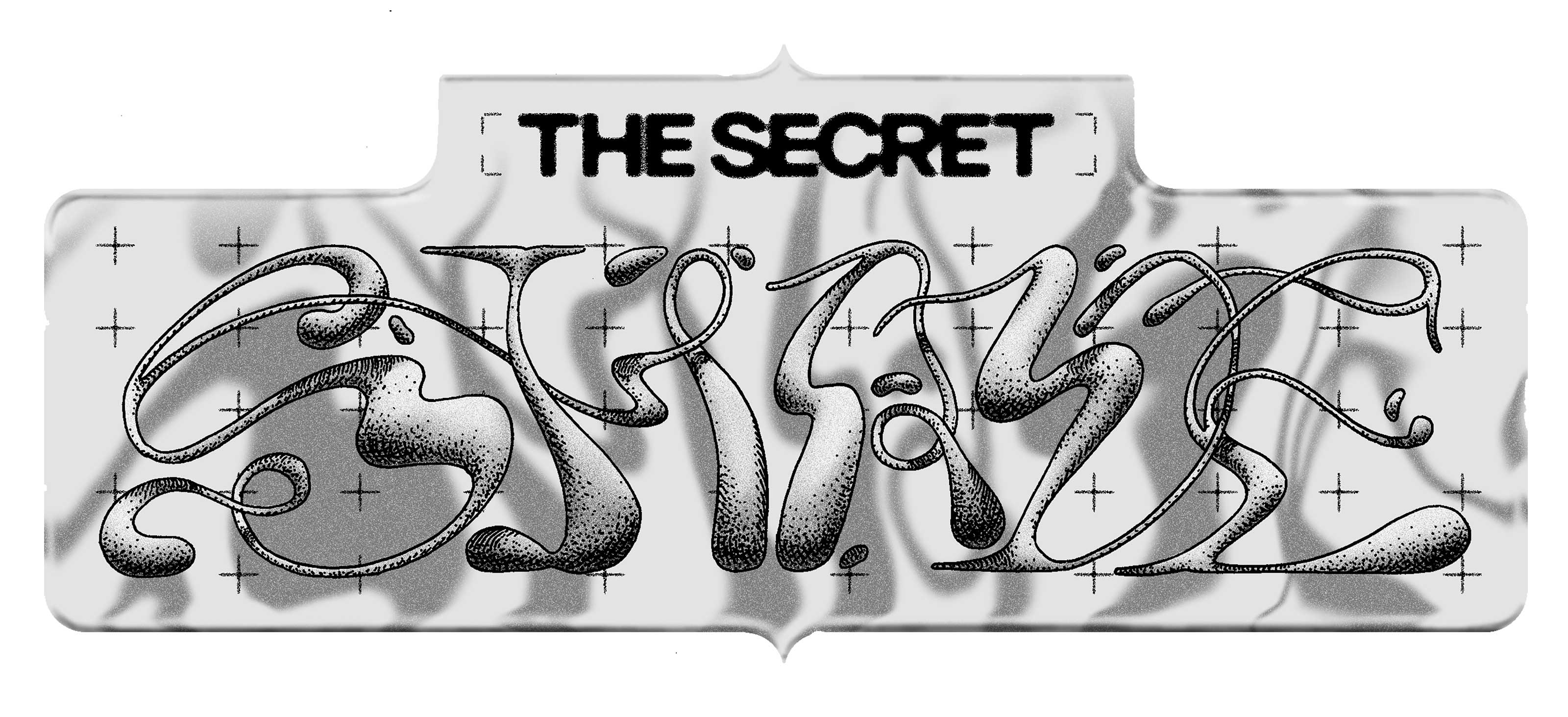 TRACKLIST
Russell Haswell - Mold
Dillon Wendel - Pulse
Nina Harker - la cheminée
Jabu - Slow Down ft. Daniela Dyson (Ossia Remix)
John T. Gast - Track 1
John T. Gast - Track 1
Eldon - ???
Enchante - Our Crime
Ploy - Roy's Rolls
Donato Dozzy - For Anaud
Tribe Of Colin - Japan
Best Available Technology - Total Atrophy
Yokel - ???
Le Syndicat Des Scorpions - Les Formes Géométriques
Kode9 & DJ Fulltono - TKO
Nazar - Retaliation
Memotone - Desert Zone
Demdike Stare - Fail
Senyawa - Fasih (Ossia Re-Dub)
NKISI - Smokeddd
Katatonic Silentio - Midnight Train Breaking
DJ Gonz - Horizons
Sunun - Light Dub
№ 110 - NOODS Radio - Part II - i-sha - The EDWIN Music Channel