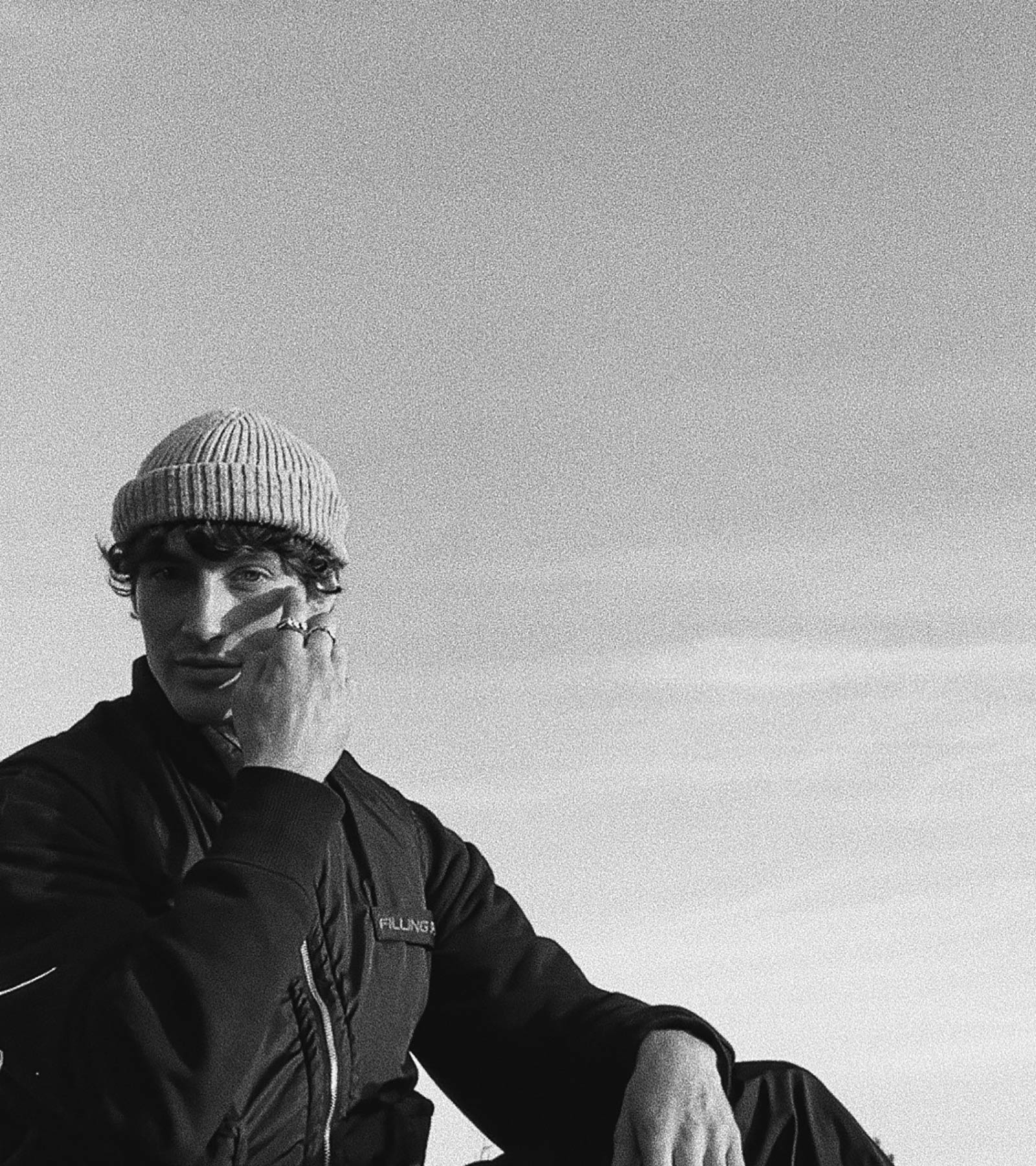 № 111
Intoxicated broken techno, dubbing into infinity: The EDWIN Music Channel welcomes UK musician, producer, and composer Kincaid, bringing a one-and-a-half-hour-long musical voyage into shadowy techno, house, drone, and UK bass.
№ 111 - Kincaid - The EDWIN Music Channel
For the last four years, Kincaid has been causing a stir with uncanny, fast to slow grooving, detailed electronic dance-not-dance music, released on labels like Banoffee Pies Records, Well Street Records and Accidental Meetings.
For The EDWIN Music Channel the Londoner, who grew up in a musical household and used to play in indie bands in his spare time, created a mix, that features, as he puts it, "a spoony collection of sounds", created by artists like longstanding US-American electronic musician Spukkin Faceship, British drum and bass producer Analias, Dutch DJ and producer Malin Genie, and the Glasgow based duo General Ludd.
As ever we caught up with our host and discovered some untold stories about his musical background, his driving force of creativity, his view on the value of today's music, and more.
Turn your speakers up for a deep absorbing mix of old and contemporary electronic music notions with an edge.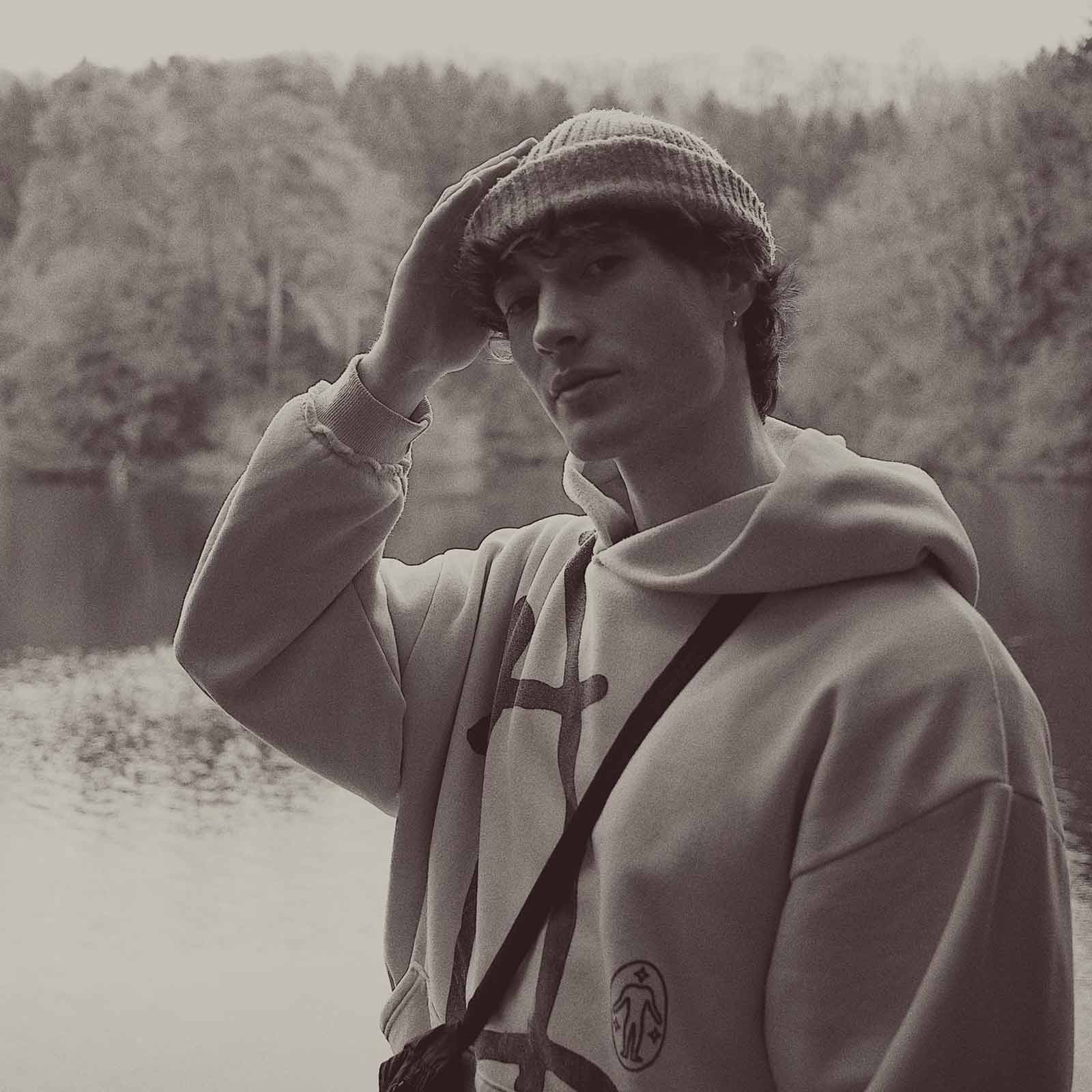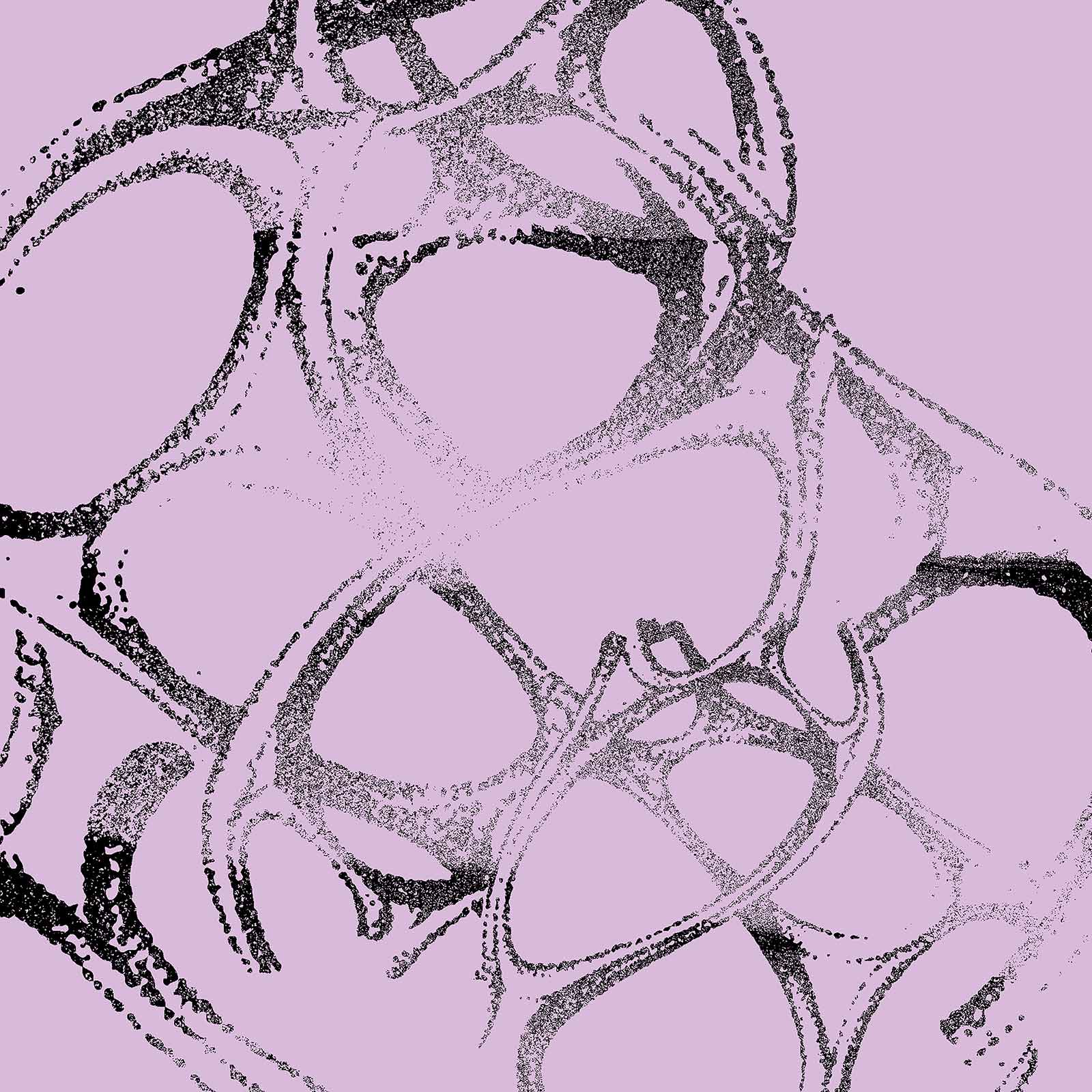 Q. You just released your latest EP 'Sugar' on Control Freak Recordings. Could you introduce yourself? When did you start producing and what is the aim of the music you create?

A. Well music and especially electronic music, has been a constant in my life. My dad was and still is an electronic music producer, so I've had music created and played around since day one really. I started touring when I was 17 with different projects, but this happened almost accidentally haha. The aftermath of that, touring at a young age and probably becoming quite lost as an artist and maybe as a young person, lead me to develop Kincaid.
Kincaid is for me an energetic outlet, here to be purely creative and only really answer to myself in terms of direction and sound. I like to keep the project fluid, adaptable and eclectic, I don't see a reason to stick to one style or sound. I guess it just ends up being a mirror of my mind in creative mode, weird and unpredictable haha.

Q. Can you tell us a bit about your musical background?

A. I was really into playing in bands, to begin with, I played the guitar, bass, and a bit of piano. I went to music school in London at Pimlico for my first year of secondary school, before the main school, which ran alongside the music academy I was part of, was shut down. After that, I ended up moving out of London to a town called Stroud. At first, I found this hard, I didn't have the same connection with people through music, no one to play with in bands etc. So my Dad introduced me to Logic and I started just using that to replace other humans haha. It took a number of years before I started producing fully electronic music, but it's certainly led me down a rabbit hole. I ended up teaching sound design and production for a few years at Point Blank Music School and creating soundtracks for contemporary dance companies, so it's kind of bizarre looking back on the starting point to all this.

Q. What is the driving force behind your creativity? And what or who inspires your work generally?

A. I think this comes in a variety of forms. I try to keep myself open to influences from all aspects of my life. A lot of my recent work, the work I'm happiest with, has mainly been derived from moments in my life. A reflection or a rejection of certain events, feelings, thoughts, concepts, and the other half of the time I couldn't even tell you what's going on haha, stuff just happens. But my work is definitely heavily guided by my state, and it's been an amazing coping mechanism the last few years particularly. I try to even in my non-ambient work, delve into intimate detail, spending time on each sound to define it, and give it purpose. I feel that through this process, I'm able to convey particular personal moments or reflect on that weird feeling that's hard to put into words but so easy to recall in your mind. I want that relationship between sound, life and perception to be accessible for anyone who's listening to work, I try to maintain that even in my more club-oriented work these days. But certainly as well, my friends who share so much with me in terms of music and ideas, have been one of the biggest driving forces behind my music.

Q. What exciting stuff do you have in the pipeline currently?

A. The next few things I can confidently say are happening, will be the release of an album from myself and Keydell, one of my closest friends and an amazingly talented producer and DJ. We are releasing this on our own imprint, Bliss Print. We created this album over the course of a week or so during lockdown of 2021. We were living together and I was isolating in my room and going through a particularly difficult moment in life. We used the time to send back and forth, literally through the walls of our rooms by airdrop, random little loops and sounds, which we would in turn mangle and rearrange. This process would go back and forth until we had a full track. We'll be announcing a release date for that soon, watch this space!

I've also spent the last year working on an amazing project with the mercury prize nominated Hannah Peel, who's a wonderful composer and all-round human. We were asked to create a soundtrack for a contemporary ballet company run by Alexander Whitley. We followed Whitley's unique narrative, reflecting the digital age, AI and the potential demise of human consciousness and being, to develop a 1-hour 20-minute piece. The performance combines AI avatars overplayed onto to screens placed In front of 3 dancers. It's been one of the most rewarding and fascinating projects I've had the privilege to be part of. It's currently touring Europe and will be televised around the EU as well. It is in London at Sadler's Wells in October of this year.

Q. How does living in London shape your work?

A. I guess access to nightlife certainly has an impact on my sound and I'm lucky to know and be connecting more and more with other producers here. Life here is pretty breakneck, but also has such a range to it in terms of diversity, so many pockets of unique places, people and creative projects. But in a lot of ways, I'm my most creative with a balance of that and getting out into nature whenever I can. I'm a nature boy at heart.

Q. Could you describe your DJ style for us?

A. I try to focus on finding the weirdo oddball tracks of all of my influencing genres and bring them together through some sort of strange aesthetic commonality.

Q. Generally; what's your view on the value of music today?

A. I think it's as essential as it's ever been, for catharsis, escapism, and counter-cultural movements.

Q. What's the story behind your mix for The EDWIN Music Channel?

A. A spoony collection of sounds that are inspiring me at the moment!

Q. If you forecasted the sound of tomorrow what would it look like?

A. I'm not sure, but certainly the sounds I'm enjoying are a true amalgamation of sounds. I'm particularly enjoying the fusion of some of the more recent sound designs, 'UK broken techno' with more traditional simple groove-focused sounds. Spoons with a touch of groove.

Q. Can you name us some newcomers that you feel deserve more attention?

A. There are so many new artists to mention but I guess the ones that have been popping up the most recently, Anna Kost, Son Of Philip, Keydell, RHR, Sputnik One, Dome Zero, Stone aka Mistareez. DJs (not all quite so up and coming), Souvenir, Mother, FYI Robyn, Alicia, Ill Evans, Stockwell, Charles Green.

Q. What's your favourite person to follow on Instagram and why?

A. I've got a bit of an obsession with a good aesthetic image, anything for the visual art world, always feel like that enters into my creative process with music too in terms of influence. So: Folders, Charles Mackerel (does my tattoos, and a genuine all-round talented creative fella), Palesors….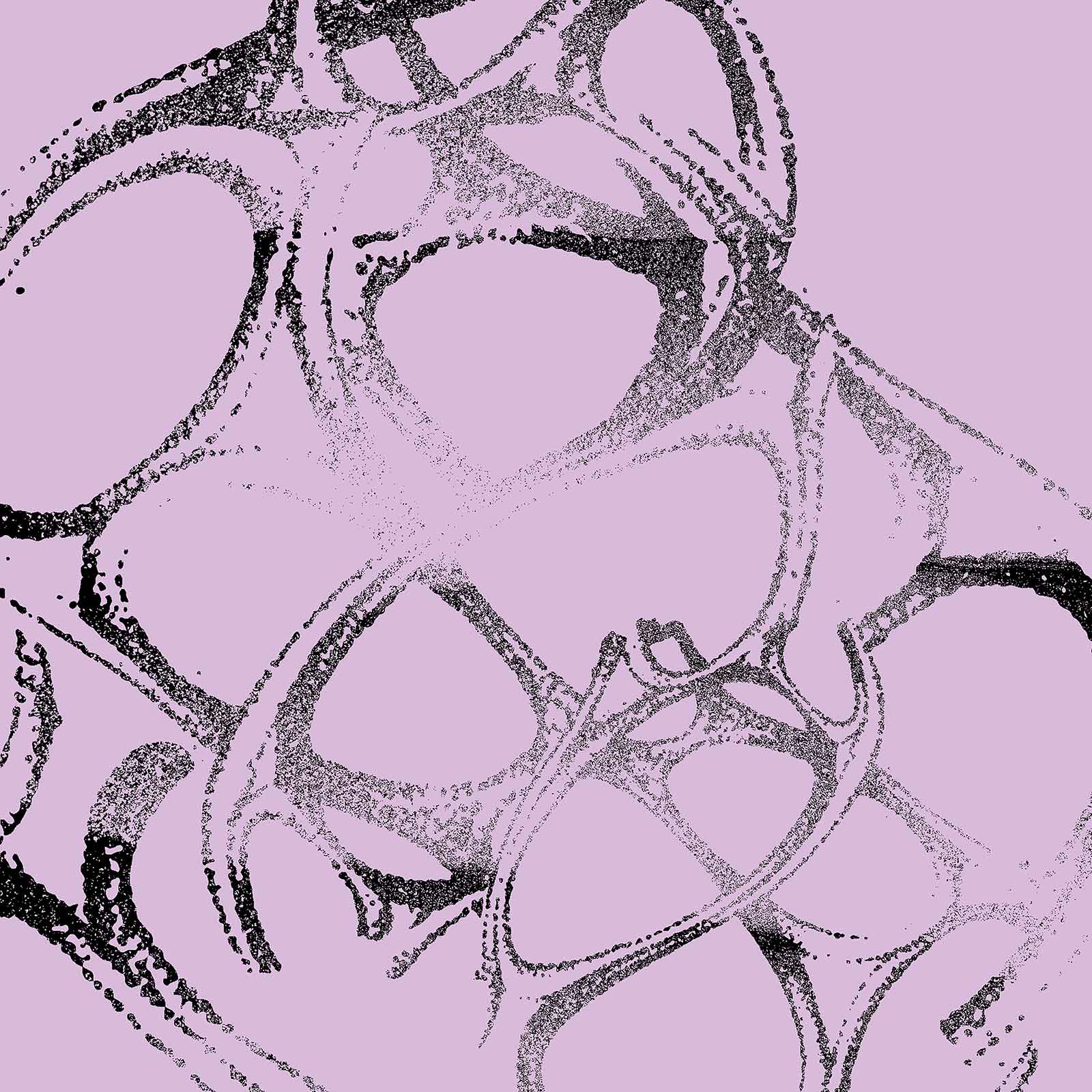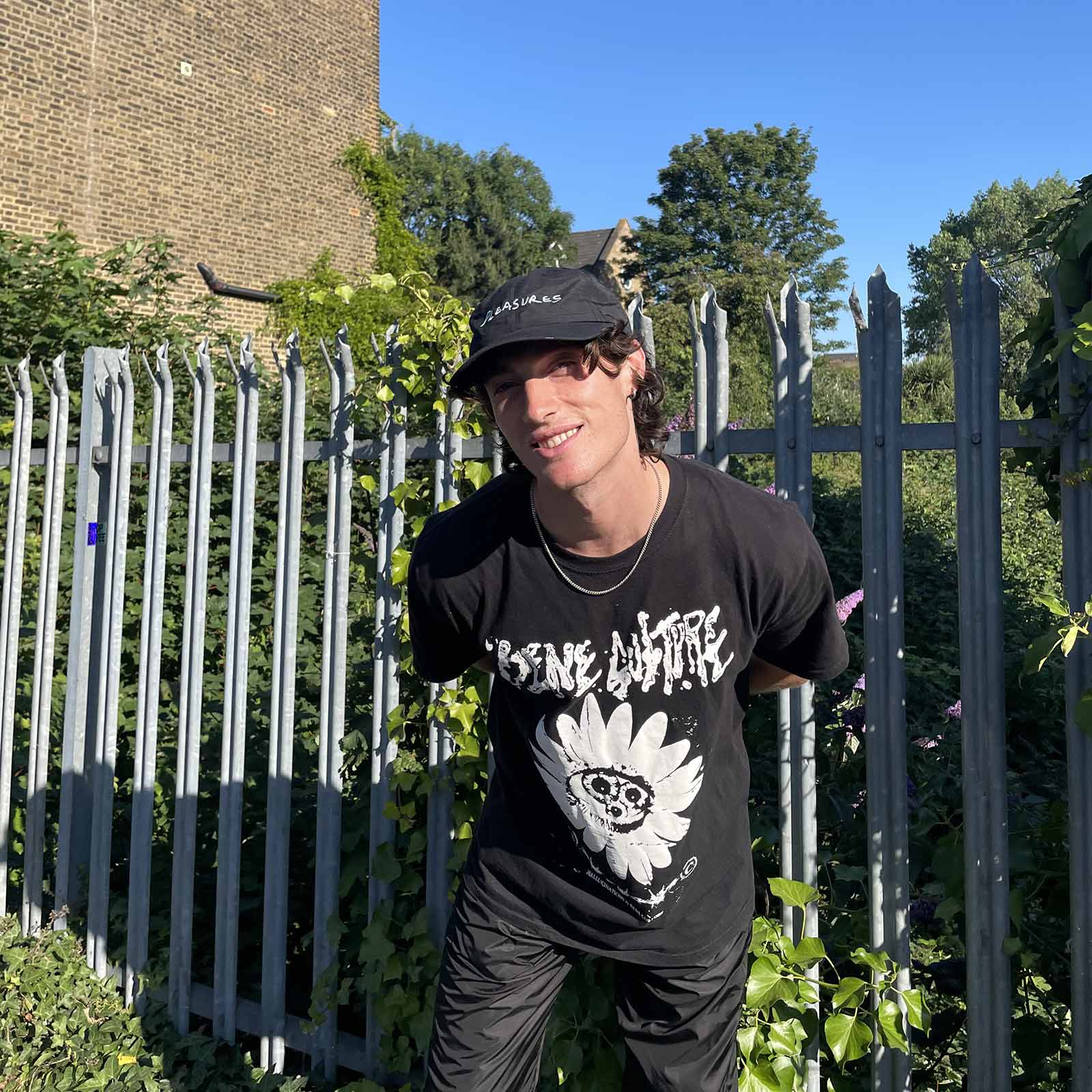 TRACKLIST

Stone - Basin Steppes
Muslimgauze - From The Edge (Higher Intelligence Remix)
Intercepts - Y01 A1
The Advent - Electrapour
Spatial - HeLa
Analias - 95
Two Lone Swordsmen - Rotting Hill (Two Lone Swordsmen Remix)
Spatial - Isotpe Scan
Clarity - Different Ways
RHR - Mente E Drama
2562 - Enforcers
Cerrot - Coffee Beats
Kincaid - Air-ism
Perm - Kihens
Spukkin Faceship - Arabic Chant
Malin Genie - Crop
Sons Of Slough - Boxhead
KUF - You've Fallen Down
General Ludd - Tres
Feral - The Maze
Malin Genie - Amon Hen
Reflec - Glue
Vardae - Terminus
Analias - Sorrow
Topdown Dialect - 09
Forgotten Plants - Where Neither Sun Nor Moon Shines Through