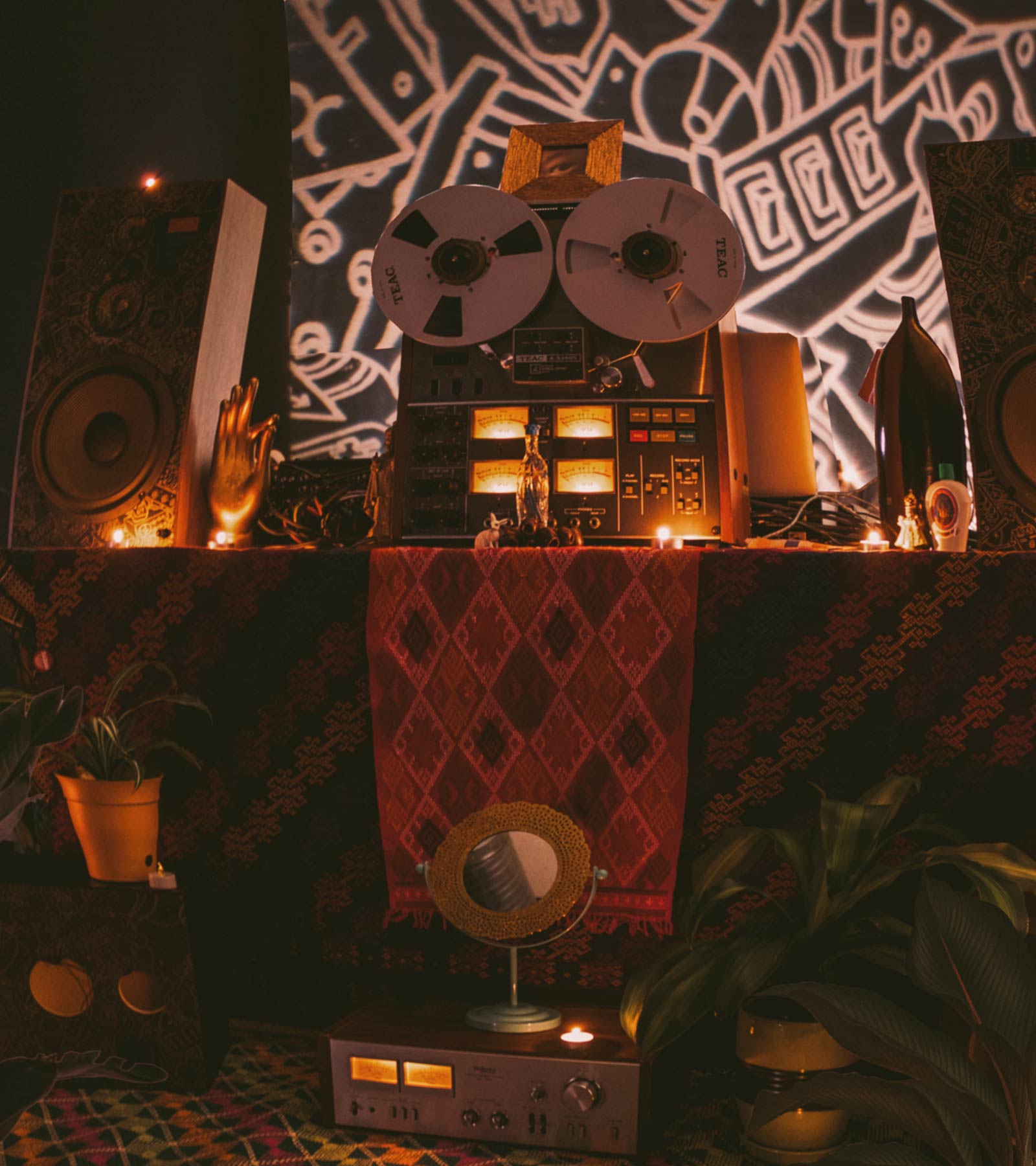 № 116
Next up on The EDWIN Music Channel, we welcome SEEKERSINTERNATIONAL along with a limited edition "Healing Hifi" Tee with a graphic approach that mirrors the SKRS style. To accompany the release they have also created an exclusive mix that is not only available in its usual digital format but also as a collectable cassette tape.
№ 116 - SEEKERSINTERNATIONAL - The EDWIN Music Channel - Healing HiFi
To describe SKRSINTL's musical output, let's take the liberty of quoting their Bandcamp manifesto, which goes something like this:
"Phased scapes, worn tapes, and delays; dubwise in every way! Championing oblique explorations in dub and sound system culture, SKRS crucial selections take us to a dance from another dimension. Hold tight seen!".
Since 2005 they have released countless tunes, mixes, albums, and singles on labels like Digitalis Recordings, Boomarm Nation, Bokeh Versions, Future Times, Berceuse Heroique, and ICS Library Records from the Philippines. In all their vast creations they have managed to keep their identities under wraps in favour of their contemporary take on dubwise music making. Their sound incorporates old dub reggae sound system techniques from the '70s, blending them with a modern freewheeling approach to unlimited soundscapes, always finding the hook in-between their partly experimental sample-based collage trips.
The limited edition Tee and Tape, are now available on the SEEKERSINTERNATIONAL Bandcamp as well as in a selection of hand-picked record stores around the world including Boomkat, Phonica, Newtone, HHV, Deejay, Juno, Piccadilly Records, Bleep, Dubwise Vinyl, Aeon Bookstore, Audiopile, Le Discopathe and BIIT ME Records.

To shed some light on the mysterious SKRSINTL, we spoke with the crew about their origins, their anonymity, future projects and the inspiration behind the "Healing Hifi" project.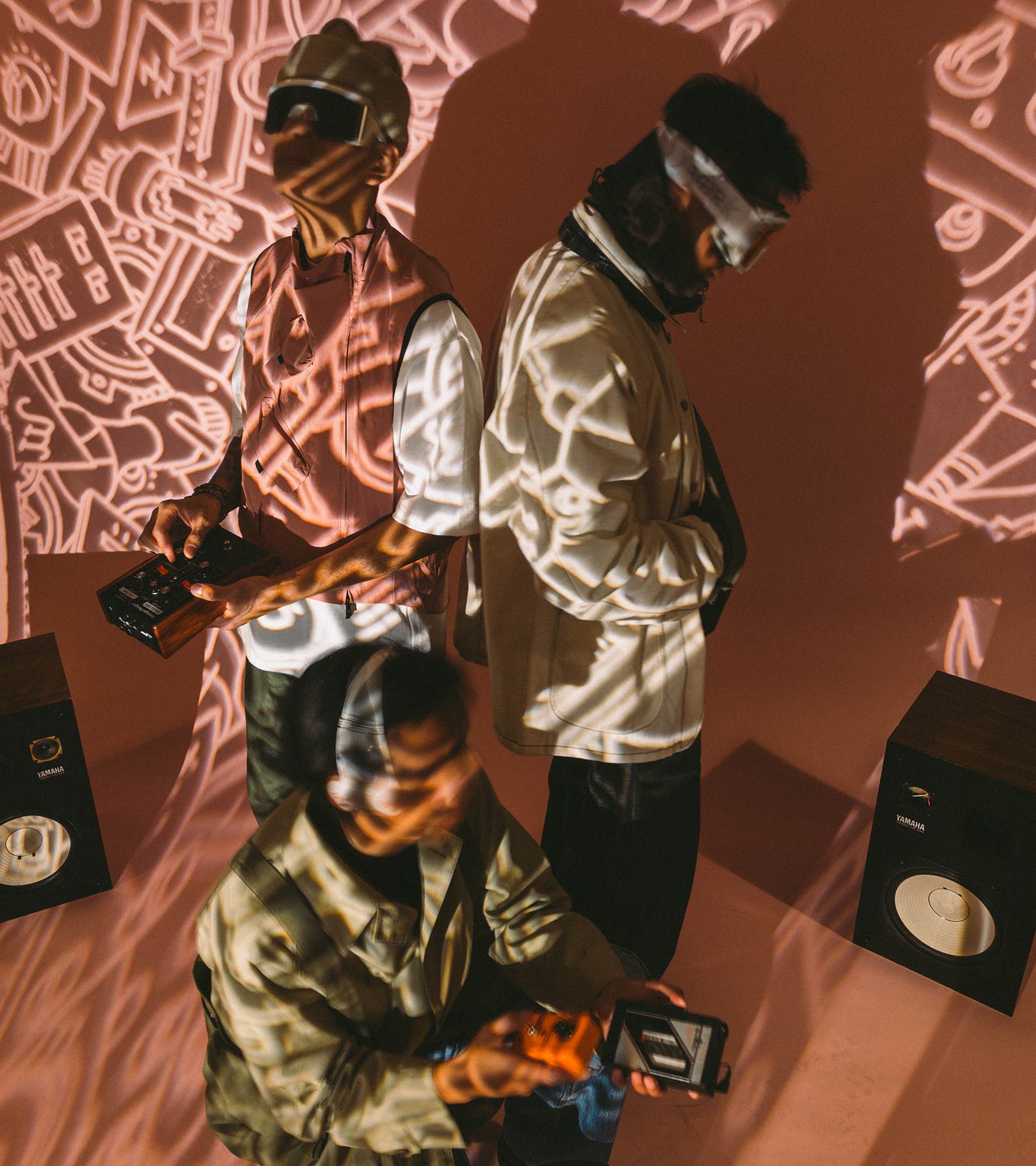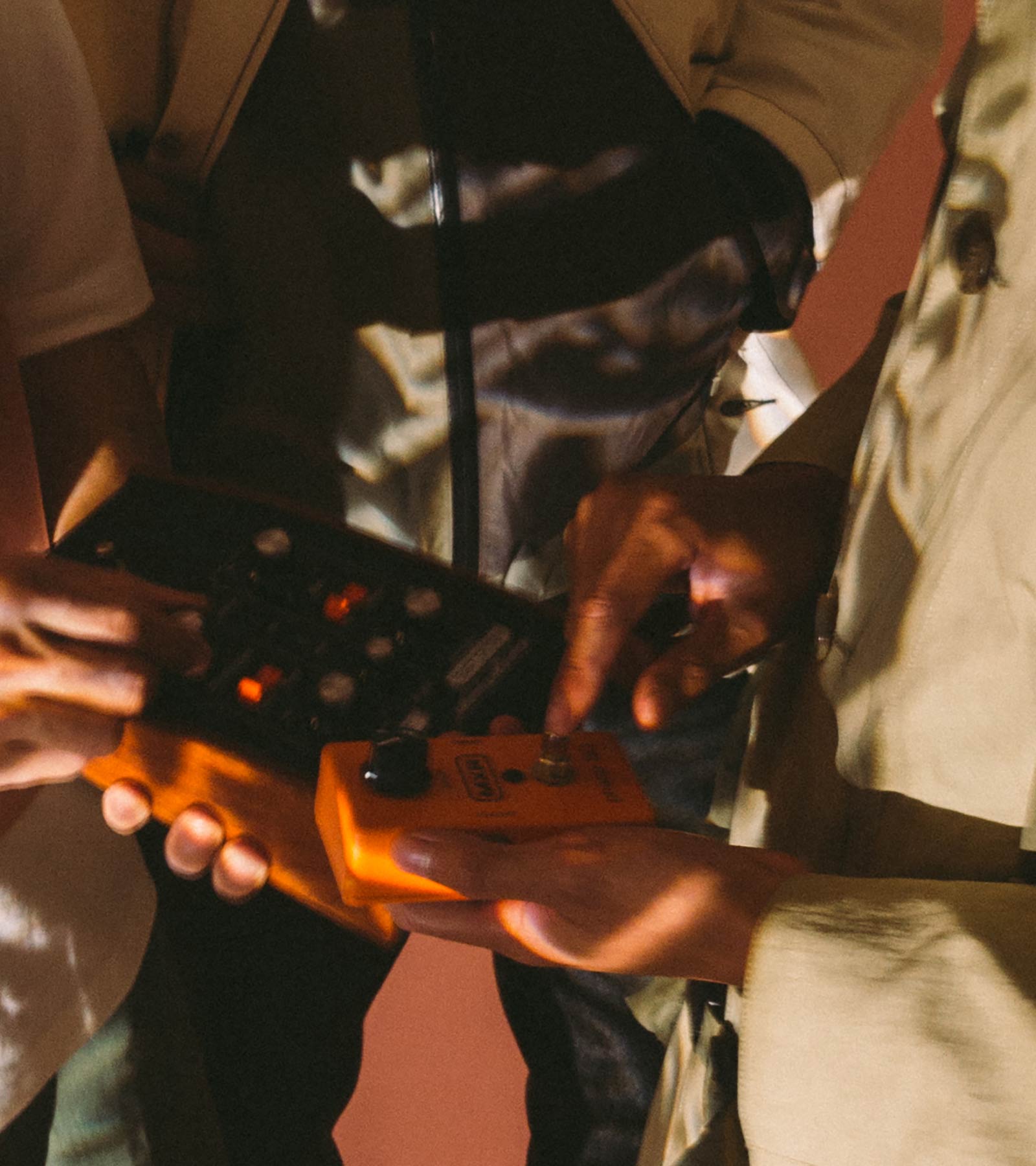 Q. It's said that you come from Manila-via-British Columbia. Can you lift some secrets about your origin, how many people are involved and where are you based? Or are keeping it all a mystery? If so: why?
A. The majority of our crew are either immigrants or first-generation immigrants from The Philippines and are currently residing here in British Columbia.
We've chosen to be anonymous because it's not really our style to draw attention to ourselves; we'd rather focus attention onto our work. Secondly, we are reflecting the general plight of Filipino immigrants and many minority communities, who tend to be unseen, mute, unrecognized, quietly working behind the scenes and relegated to the background.
We dedicate our work to all the wallflowers, oddballs and silent workers out there.
Q. How does your environment influence your work?
A. From where we live, you have your mountains in the North and the sea in the West, all within driving distance. Greenery abounds, rivers run through cities. Nature is always present; giving life and healing. She is deeply ingrained in everything we do.
Q. If you could describe the SEEKERSINTERNATIONAL sound in one sentence, what would you say?
A. Oddball Dub & Oblique Soundsystem Music for Self Upliftment.

Q. You released over a dozen LPs, EPs and 7inches. How do you get inspired for each new musical adventure?
A. We treat each project as an opportunity to explore a specific facet of sound system music like dub, dancehall, ragga etc; and then see where we can take it. The inspiration is the multi-faceted nature of any music style or genre and the many different ways they can be expressed.

Q. Your records have been issued on labels like Boomarm Nation, Future Times, Never Sleep, ICS Library Records, Berceuse Heroique, and Diskotopia. All labels have a very open-minded genre policy. Are you linked to the aforementioned labels and is it important not to get put into on stylistic box?

A. We have deep gratitude for the lovely people behind those labels, who offered us the freedom and encouragement to keep exploring and expanding our sound, with little to no limitations. There have been a couple of labels who have passed up on our submissions as well - we are equally appreciative of them because they stay true to their own label vision.
People will always place you into their own stylistic or categorical mental boxes, no matter what; it's just a function of the organizational mind. Our job is to constantly expand the scope of these mental boxes and/or appreciate how the boxes are all interconnected to one another.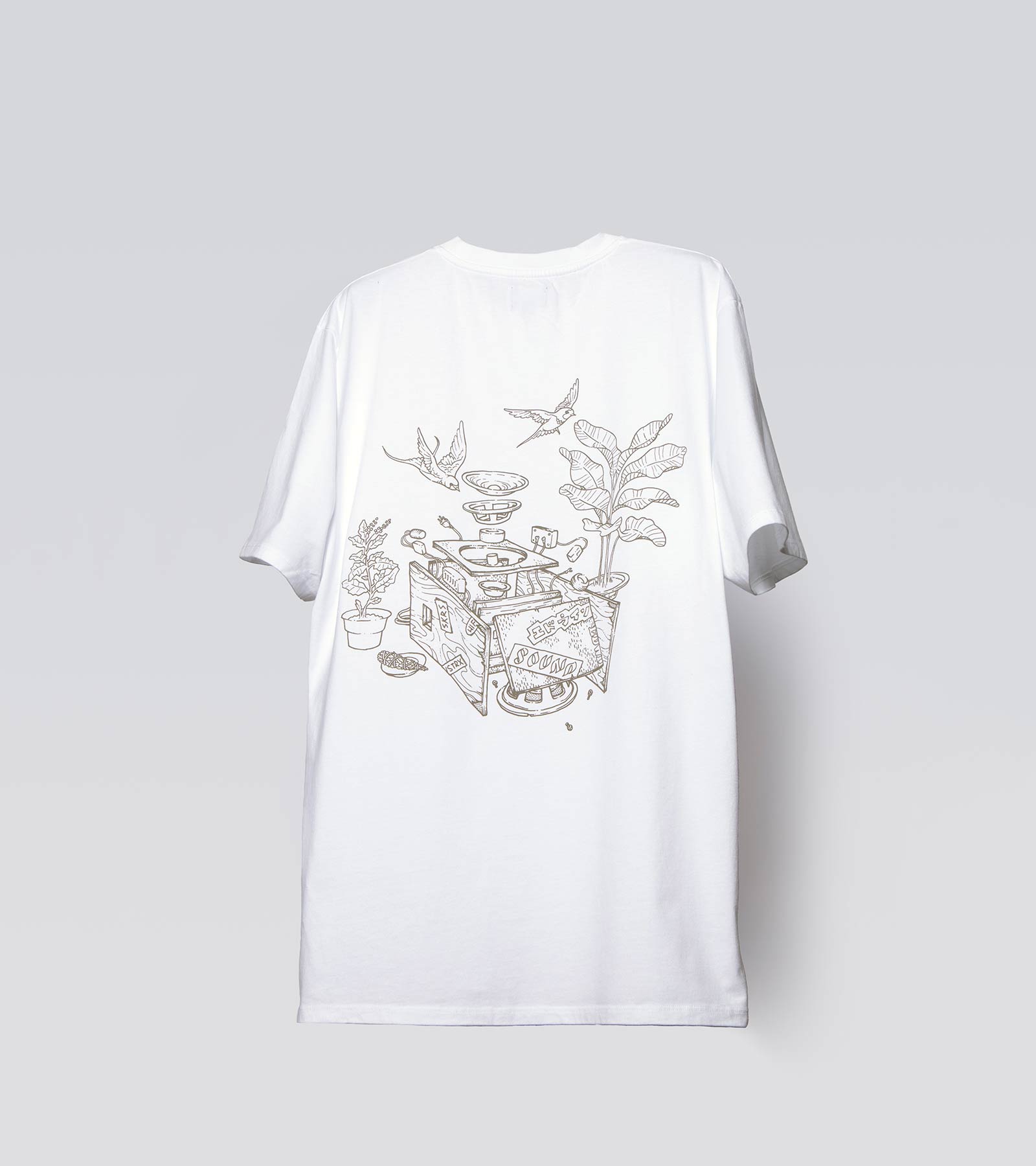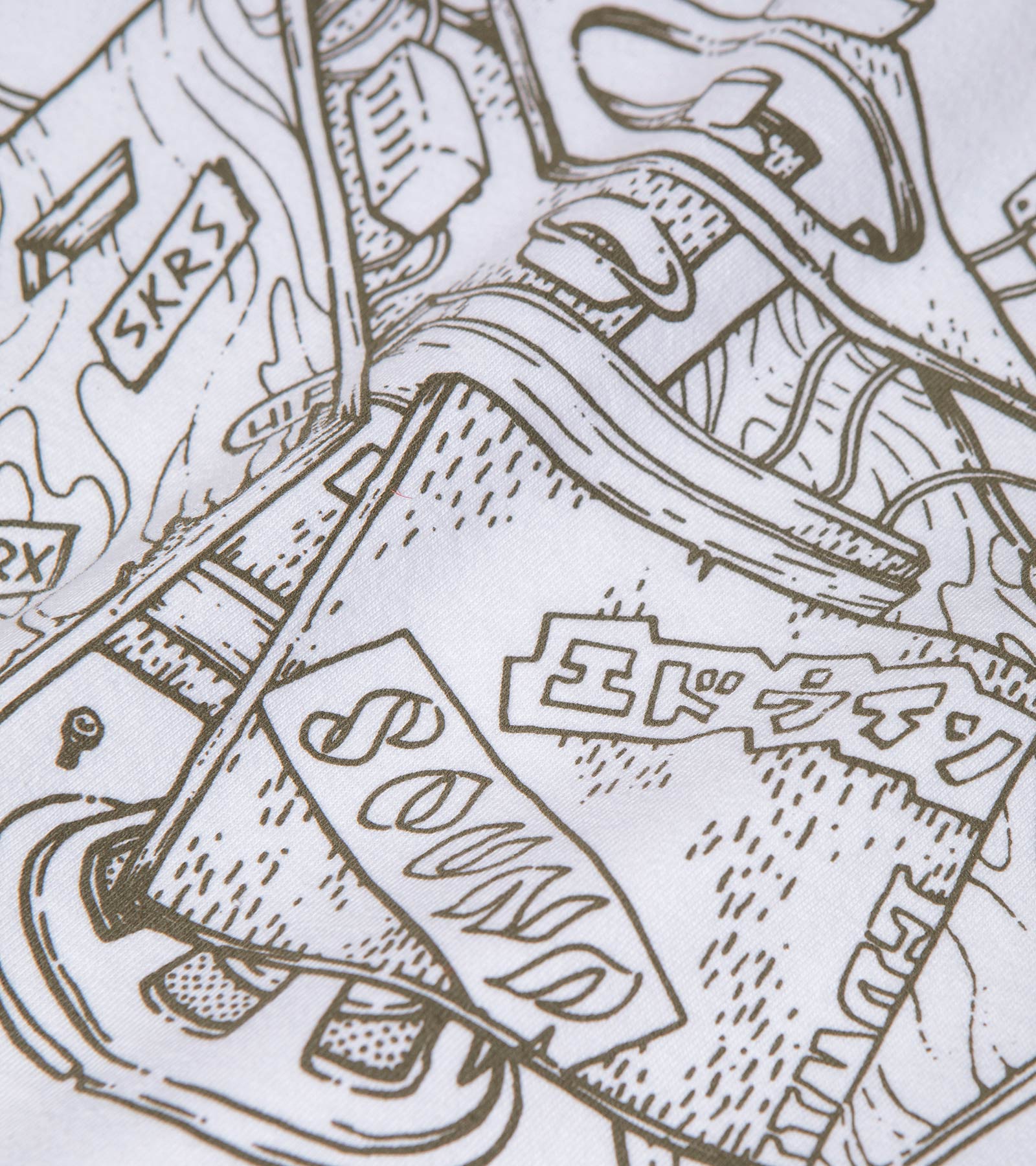 Q. How did you select the tracks for your EDWIN Music Channel tape?
A. We started with our theme of revisiting our influences from the 90s, but rather than just a nostalgic tour of our past, we wanted to translate 90s elements into our current mental state. This included re-working, editing, sampling, ultimately reimagining our favourite 90s "flavas" for the here and now, and then forming a storyline around it.
Q. The relationship between music and other forms of art - painting, video art and cinema most importantly - has become increasingly important. How do you see this relationship yourself and how do you feel the music relates to other senses than hearing alone?
A. They are all part of one living body expressing in various permutations and combinations; one is not separate from the other; one is not less or more than the other; more is not better than one; one is not better than many.
Q. Describe to us the inspiration behind the design you used for your EDWIN Music Channel T-Shirt?
A. Our artist MYSTERYFORMS played with themes of dismantling and rearranging, tearing apart and rebuilding, breaking down and healing. Using sound system imagery in place of our own consciousness and physical bodies.
Q. What exciting stuff do you have in the pipeline currently?
A. It feels like here is where we announce that we have NFTs dropping or collabs with big-name artists but…no, we're just staying the course and continuing doing what we do :) Do check the mix for clues on upcoming releases tho!
Q. How important is the internet for what you do business-wise as well as musically?
A. Maybe SKRS doesn't even exist outside of the internet…?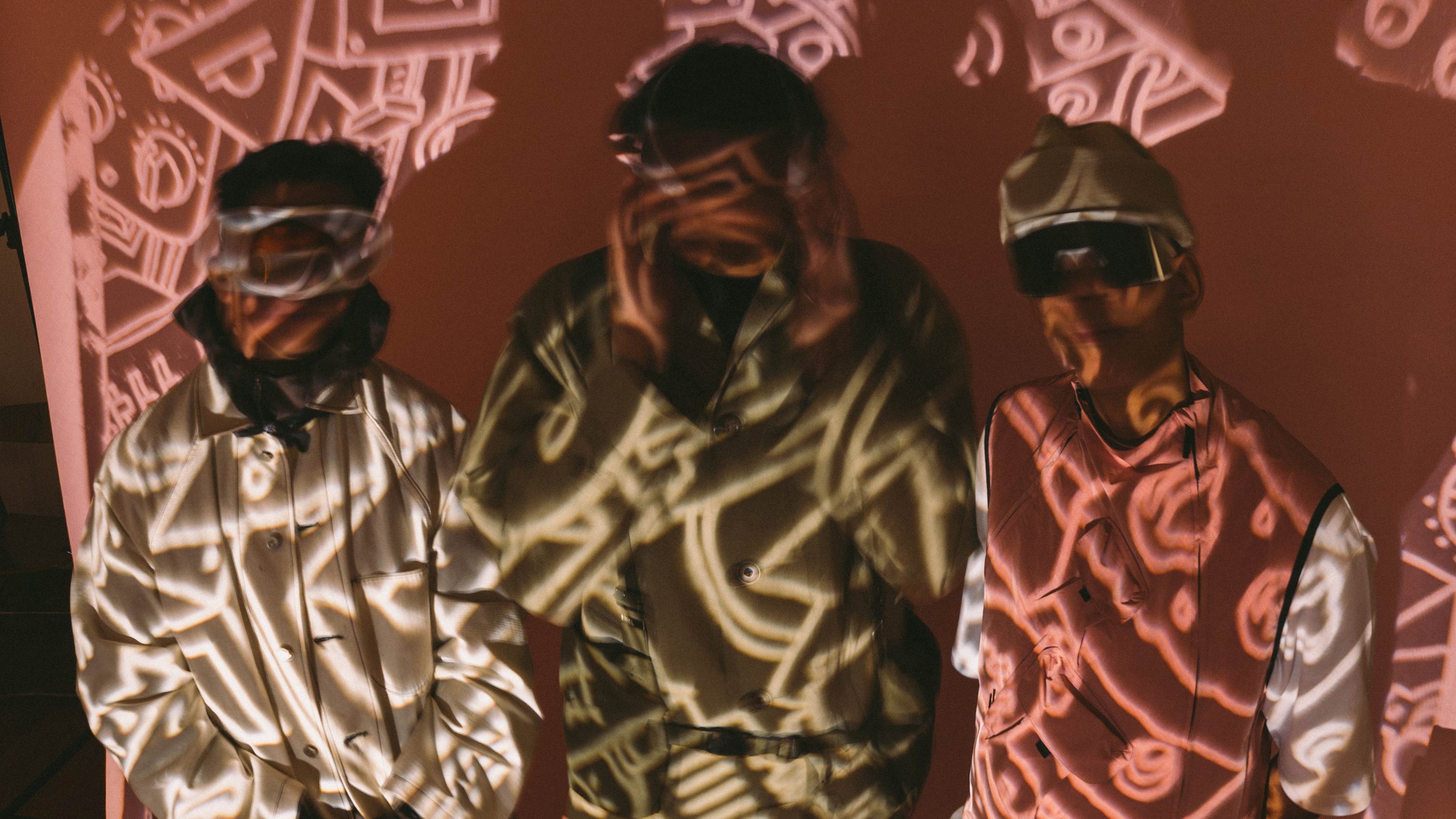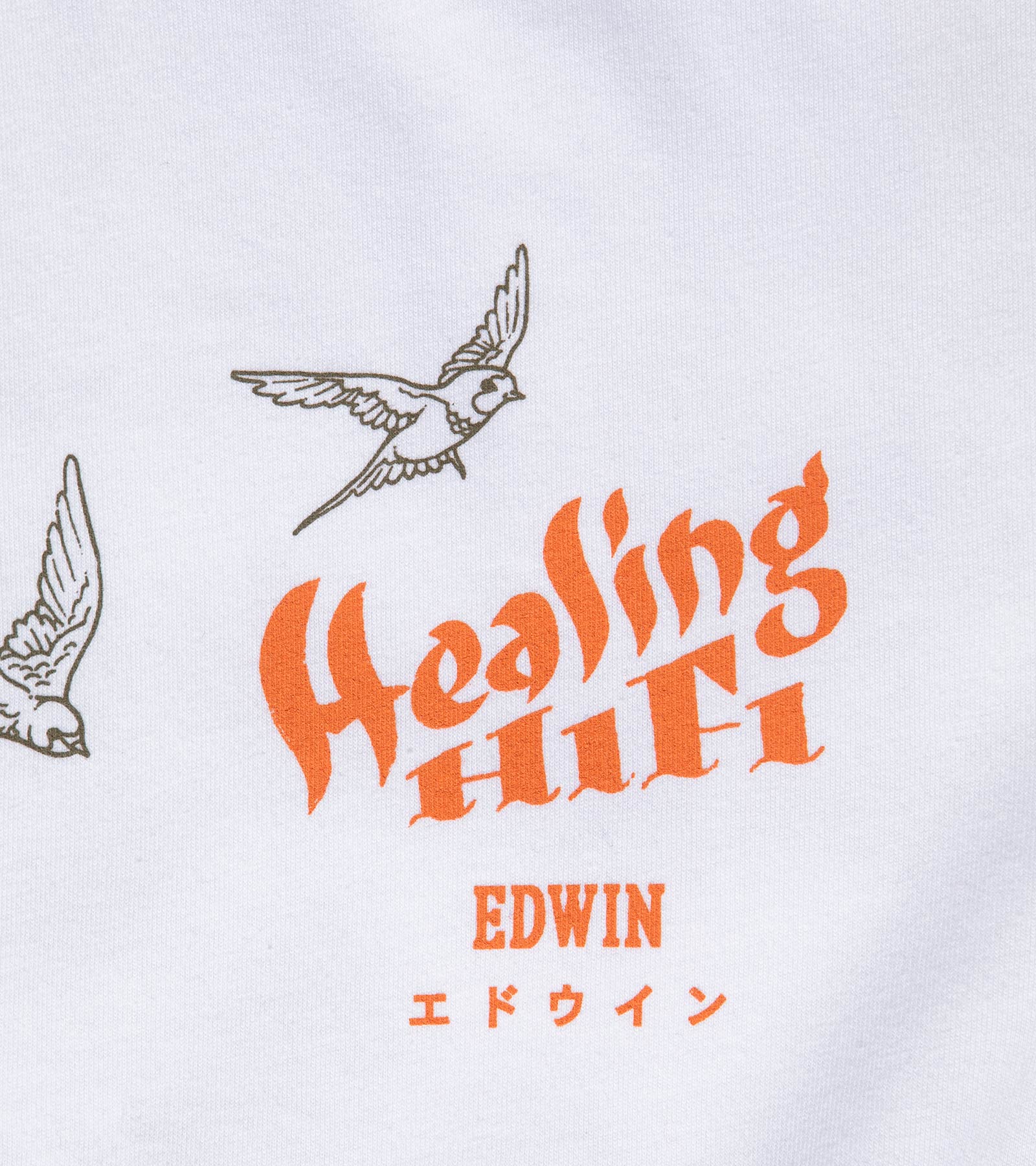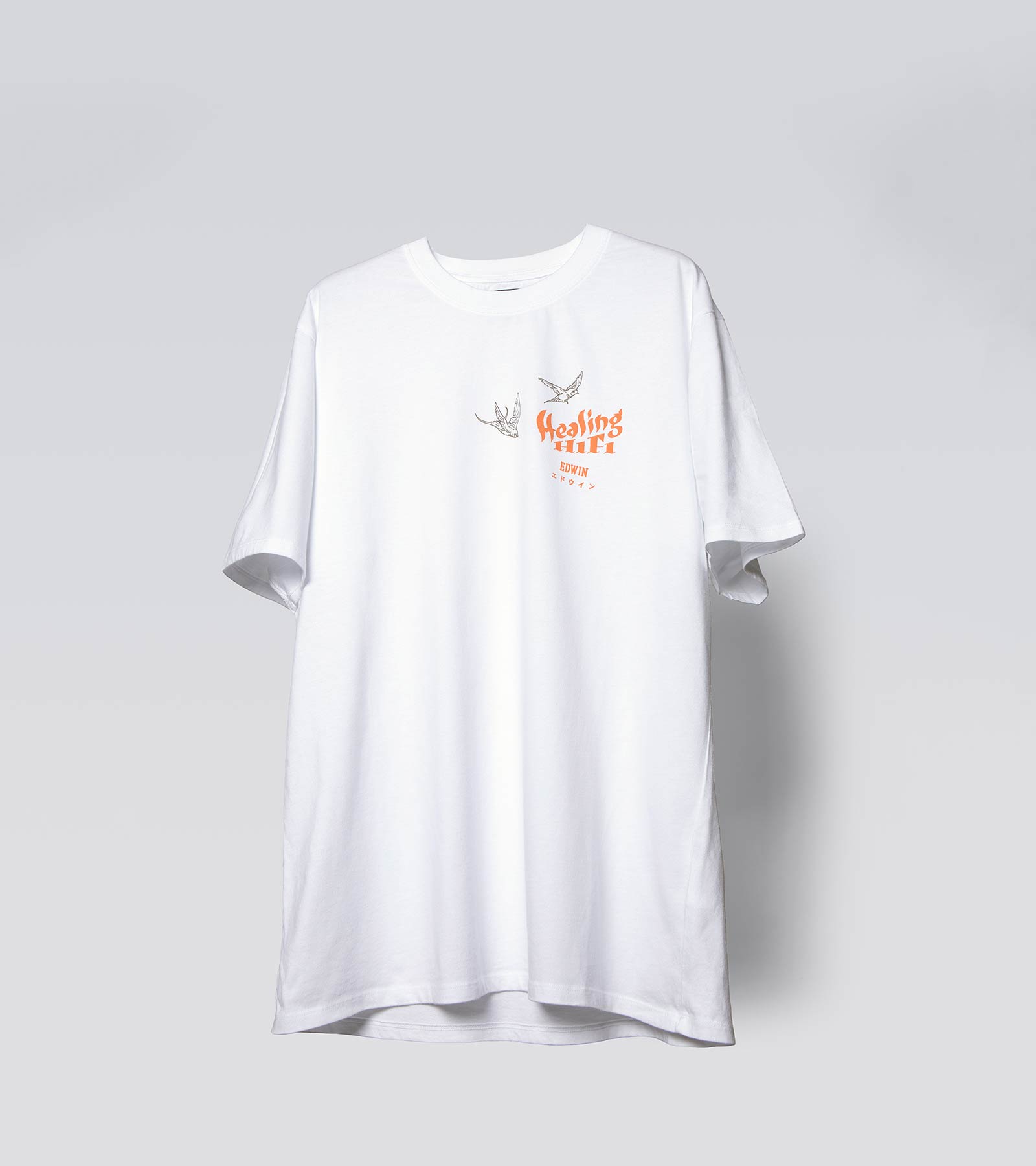 TRACKLIST

Bam Bam Weed Intro / RBL Posse / HiFi Edit
Give Me Your Dub / Supercat / HiFi Red Hot Dub
Love U Down / Inoj / HiFi Trouble Version
No Rudies / Healing HiFi / Unreleased
What a Knew Love / KMD / HiFi U Know Dub
Kinda Girl / Hashbrown / ICS Library Records
2 Gold Chain / SKRSINTL / Sneaker Social Club
Transfer Station Interlude
Found U / Healing HiFi / Unreleased
K.I.M. / Soul II Soul / HiFi Move Version
Riddim Hit Em / Copper Cat / HiFi Let Go Dub
My Time / Darkchild / Duppy Gun / Unreleased
Roe Knee / Juan Stockton / ICS Library Records
Forever Slowed / Healing HiFi / Unreleased
Laced Over / Healing HiFi / HiFi Dubplate
Visitor / Juan Stockton / Unreleased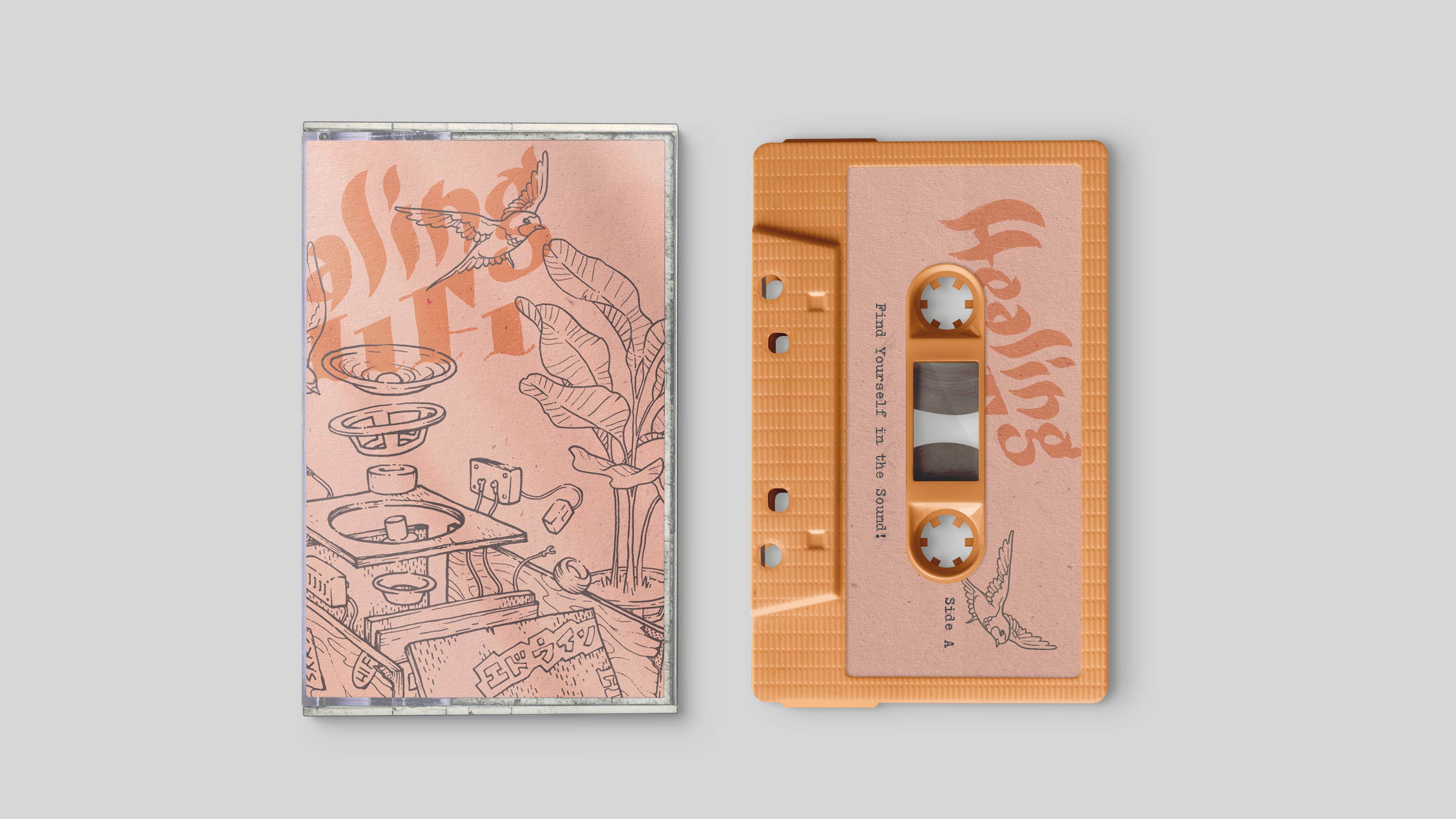 BOOMKAT REVIEW
Soulful sound system renegades Seekersinternational cook up 40 minutes of dubbed out, sunny day '90s hip hop, reggae and glistening R&B for Japanese denim manufacturers Edwin
Blessed with the sort of Vitamin C boost that SKRS have specialised in since 2008, 'Healing HiFi' follows in the mode of SKRS' classic cut 'n splice mixtapes/albums such as 'LoversDedicationStation' with a flawless flex here.
The session is rife with nostalgic madeleines of sunny '90s optimism, heralding a sense of romance that feels alien to these times, like tuning into someone else's dream mixtape/sweetly-spangled thought broadcast. You'll find golden era sampledelic hip hop nuzzling laid-back NYC ragga and lovers dancehall, toggling flashbacks to FM synth-sparkling boogie-soul and R&B with a steady hand on the FX and the other clutching a cup of gin and juice.