№ 97
Before we all clock off for a well-deserved break, we've had time to squeeze in one last mix for The EDWIN Music Channel this year, courtesy of the notorious Munich-based production duo, the Zenker Brothers who take a breather from their usual dance tracks to present an hour-long journey of instrumental hip-hop leaning beats providing a calming, ambient end to an otherwise turbulent 2020.
In the beginning, Dario and Marco Zenker started out as solo producers, releasing techno and minimal dance music on labels including Num Records from Switzerland, Vakant from Berlin and their very own Label, Ilian Tape, that they established in 2007. Here they also sent their first artistic signs as a production duo with the release "Berg 10" in 2011.
Since then, they have emerged as one of Germany's most prolific dance music duos, releasing a string of EP's on their own label as well as on imprints such as 50 Weapons and legendary Techno label, Tresor.
Back in October, the siblings released "Cosmic Transmissions", their second LP, that once again goes beyond their club-leaning productions. Instead, their album brings together a cross-section of ambient, breakbeat, electronic and the softer side of techno. Besides being busy DJs and producers, they also managed to propell their Ilian Tape imprint into the top league of today's electronic music labels, releasing sounds by in-demand artists like their Munich-based homie Skee Mask, Italian producer Andrea, long-standing UK legend, Surgeon and Bristol-based rhythm wizard, Pessimist.
As usual, we caught up with our hosts and asked the South-German brothers about their thoughts on the future, the upcoming releases from Ilian Tape, their ways of dealing with the global pandemic and how they send love and strength to the planet.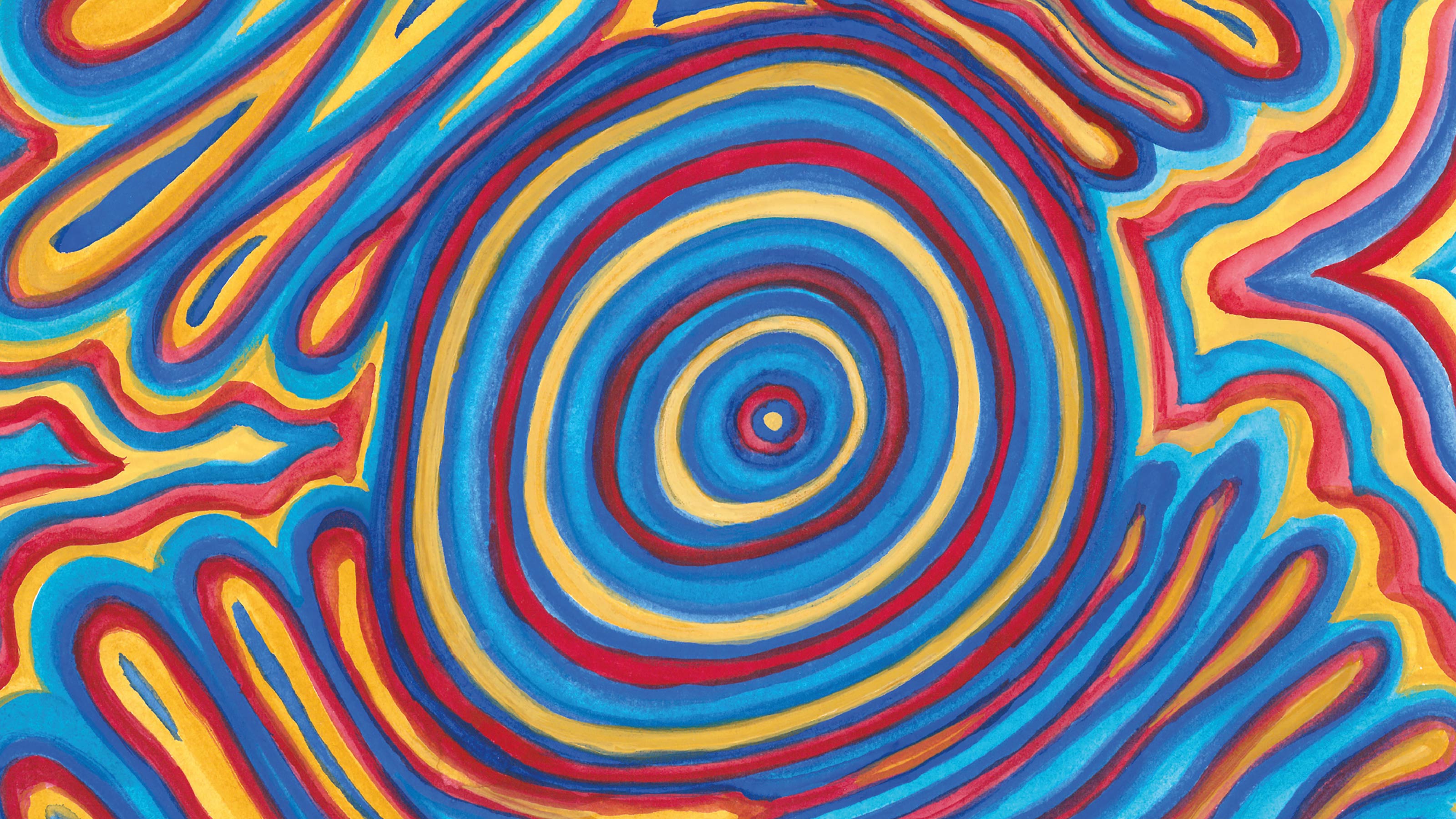 INTERVIEW
Q. Hey Dario and Marco, how do you do? How are you coping with these uncertain times for performing artists?
A. Hey Guys. We are doing well thank you. We are basically hiding in the studio every day getting into mastering and working on some upcoming Ilian Tape releases. Beside that we are running the label as usual and trying to keep as busy as possible.
Q. Your mix for EDWIN is hip-hop leaning, with a spiritual jazz start, many touchy soul influences, loopy nod-your-head-tunes and an R&B and ambient-ish finish. How did you come up with the selection and what does hip-hop mean to you as DJs and producers?
A. We are both really into hip-hop, Jazz and lots of other stuff so we thought it would be great to record our first mix with mostly instrumental beat stuff. As we both grew up with rap and hip-hop, it really influenced us and still does today. We are listening to a lot of Rap music from the golden era ever since, but we are also into a lot of new stuff of course. Soundwise, the way rap music is produced is of course also influencing the way we produce music.
Q. Before you entered the dance music scene, you were both avid fans of hip-hop, dub and reggae. Could you tell us a bit about your transition to electronic dance music? What where your first encounters with club sounds and how did they change your way of djing and producing?
A. It's a pretty classic story actually. As mentioned before, we both grew up with rap music, but also with dub and reggae of course. Once we were almost old enough to even enter a club legally, we both experienced dancing to loud music at a party and we both were hooked right away. The next logical steps were Djing and producing music, as when you are really fascinated with music it's kind of natural that you want to explore it more deeply and dive into that universe.
Q. From minimal house to straight techno, breakbeats, dub, drum and bass, ambient and experimental electronics: since 2007 your label Ilian Tape caters to the electronic music culture with all kinds of styles. What has changed for you as label runners over the years?
A. We always wanted to showcase music that we really believe in and give artists a platform to express themselves, but of course also create a platform for our own music. We still run the label with the same passion as on day one, and we are lucky and privileged to work with a group of artists which share the same vision and which we built friendships over the years. The mutual trust has a lot of potential, and collaborations of any kind in the bestcase lead to powerful results. We are very open for music in general which you clearly can hear throughout the Ilian Tape catalogue, and we are excited to see whats happening in the next couple of years.
Q. Over the past decade, music streaming platforms changed the music culture profoundly. What's your view on the value of music today?
A. For us music always had the same value and that will never ever change. The way people consume music changed over the last decade obviously, but not particularly for the worse. Of course, the shares that the biggest streaming companies pay the artists are a joke and should be way better and actually fair to artist and label. On the other hand, we experienced that streaming platforms can have a big promotional effect, which means many people buying records or files after enjoying a stream for example. Everybody consumes music their own way, and we believe that's why the music from Ilian Tape should be available on all platforms if the artist feels the same way. If you for example don't offer music on streaming platforms, you exclude people that simply don't want to own music on a physical format or as files on their hard drive. If you release music on vinyl only, you exclude people that either don't have the money to own a turntable or live in areas where it's too expensive to get the records. The music we release should be available for everybody, that's why it is available in all formats.
Q. You just released your latest album "Cosmic Transmission". Did you produce the overall rather introspective album during the first lockdown or was it ready before? And was it hard to release an album when all dancefloors were at a standstill?
A. We started working on the LP in 2018, but we never really had enough time to really dive into production as we were touring and playing almost every weekend before the lockdown. So, when the lockdown kicked in, we really took 2-3 months to explore the studio and were able to finish the album. The intention behind the LP was always a journey and listening experience rather than a club focus, that's why it wasn't hard at all to release it.
Q. What are your future plans for Ilian Tape in 2021?
A. We will start a Beat Sublabel early 2021 for Instrumental Rap / Hip Hop beats, besides that we have 2 powerful LP's and many 12" planned already for the first half of 2021.
Q. And what are your next plans as a DJ and production duo, as well as solo artists? Do you plan any special stream activities or other initiatives until the clubs get reopen again?
A. Right now, we are mostly focus on mastering and mixing in the studio, so we didn't really plan anything regarding our DJ career. We will of course continue to make music and explore different fields and directions. We recorded some mixes here and there, but we are not really into Video Streams in general and there are more than enough Video Streams daily, so we try to contribute to the scene in different ways by releasing music for example.
Q. Please recommend two upcoming artists to our readers, which you feel deserve their attention.
A. Packed Rich from Munich City, who will release the first record on the new Ilian Beat Series in January 2021. And Katatonic Silencio from Milano, Italy.
Q. What's your favourite person to follow at Instagram and why?
A. Salvatore Ganacci. Check yourself and you will know why.
Q. How do you spend days without music?
A. We listen to music every day while doing label office work, so we don't really spend days without music, but with producing music or mastering stuff.
Q. The COVID-19 pandemic had a massive negative impact on the global music scene. How do you see the culture's future and what will change in your opinion?
A. It's hard to tell right now really, nobody knows how or if this will continue to be honest. A lot of stuff will be open-air only which is not a bad thing, clubs will have more problems to open regularly and at full capacity as a club relies on people being close and not wearing a mask. We hope that this scene and culture will survive this, and we are sending love and strength to the planet!