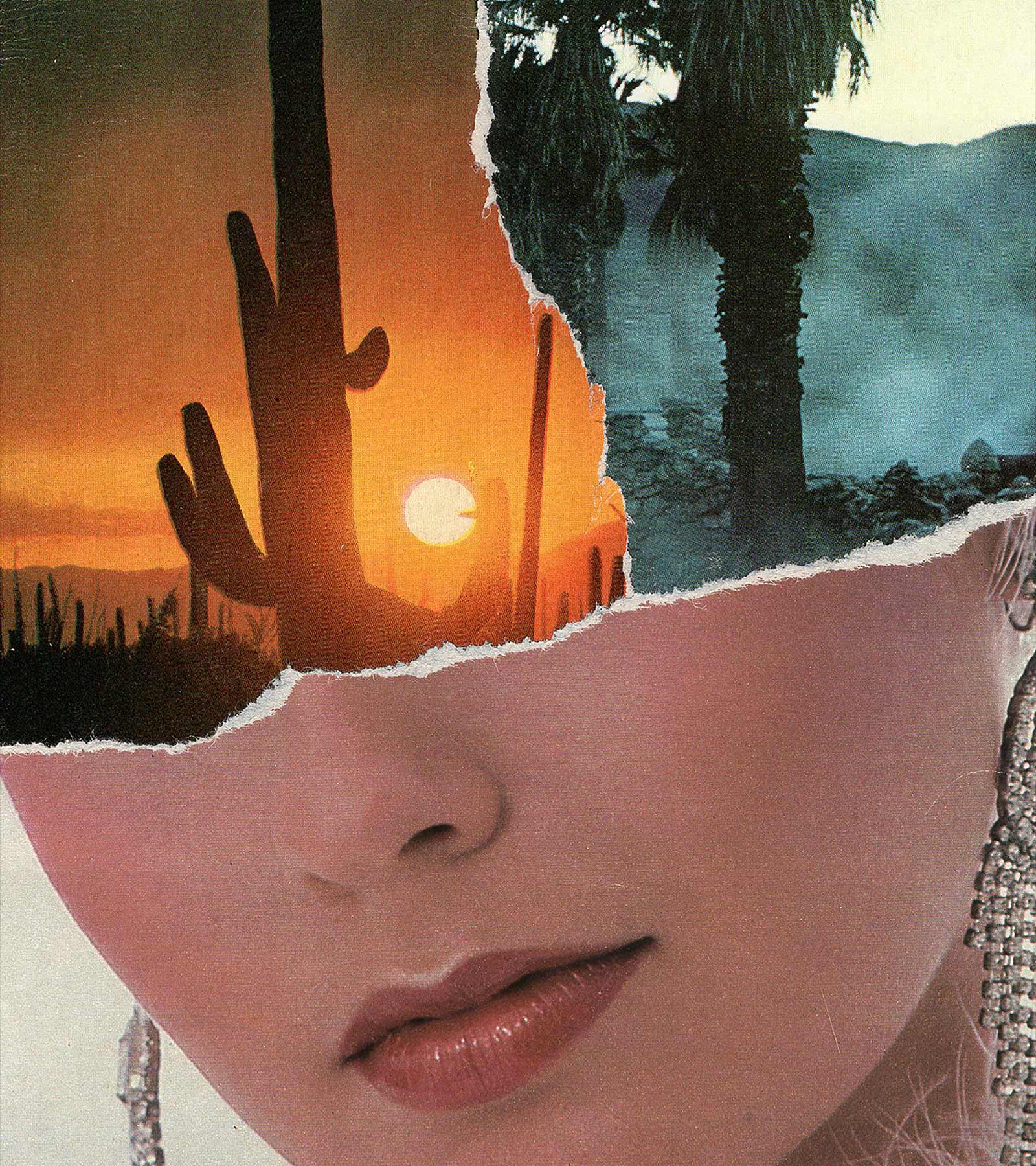 SS22
Introducing the trippy, analogue artwork of New Jersey-based illustrator and collage artist, Space Bat Killer. Working with Sharpies and old magazines, his psychedelic handiwork transports your imagination to the vibrantly colourful planes of a cut and paste dimension where beaches, outer space, animals and plants entwine.
"SBK's" name originated around the time that Hurricane Sandy hit New Jersey back in 2012 when he painted a bat's head on one of his surfboards, an image that has stuck in his mind ever since along with his unique moniker.
Born and raised in New Jersey, Sean Bernhardt AKA Space Bat Killer lives in Brielle, a small suburban town close to the beach. During the week, SBK spends most of his time in his studio in Manasquan where he works on commissions and freelance work for clients.
Influenced by surf and skate, Sean learnt how to do both from an early age, leading him to work with a host of brands in the respective industry, armed with a bunch of Sharpie Markers and old magazines, creating handmade sketches and collages.
With the clear influence of 1900's Dadaism, melded with Pop Surf Americana, Space Bat Killer has created three distinctive graphics for Spring/Summer 2022 including Summer Solstice, Shroom Chicks and Dissociation.
AVAILABLE NOW AT EDWIN STORES, SELECTED EUROPEAN STOCKISTS AND ONLINE.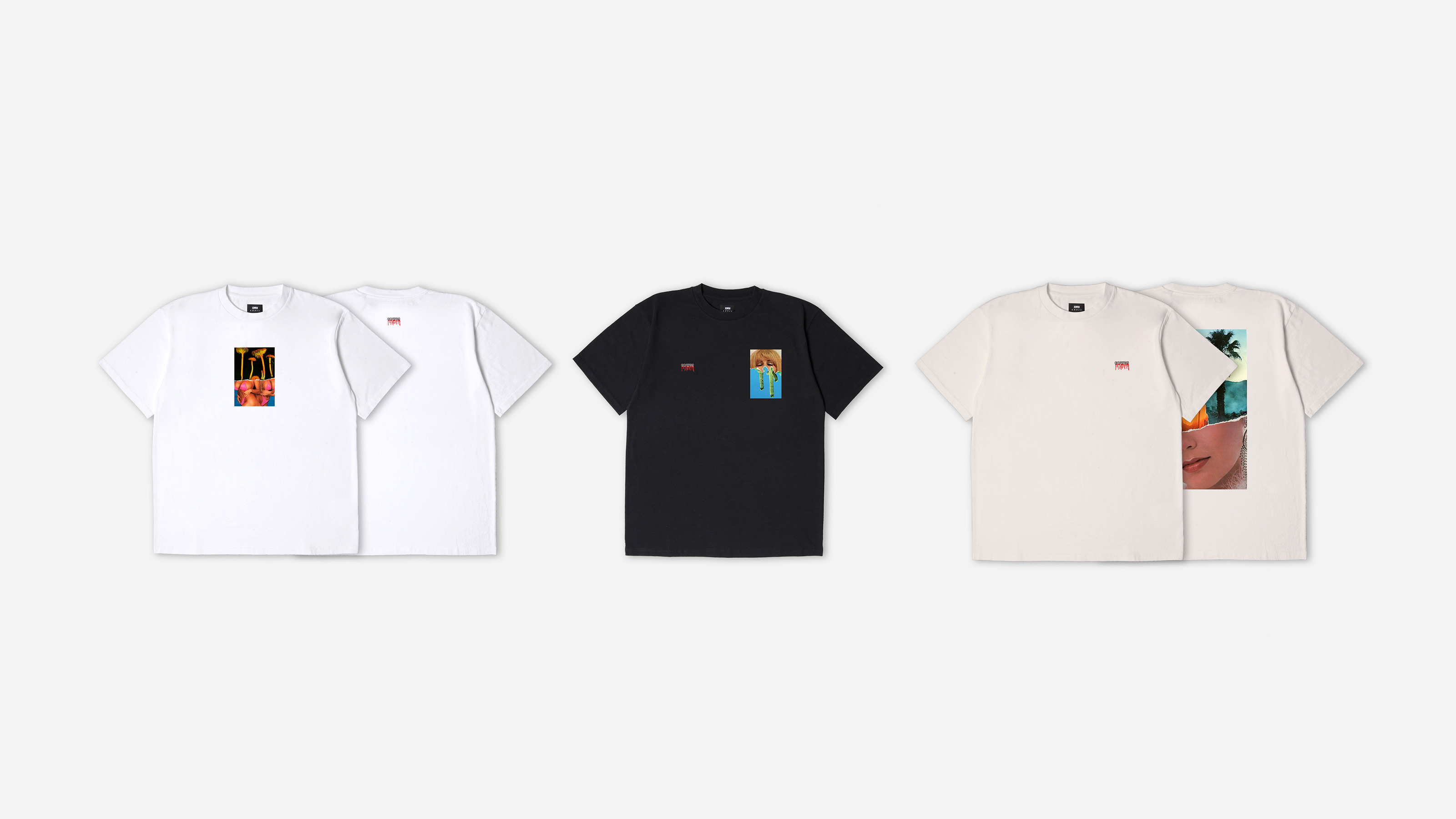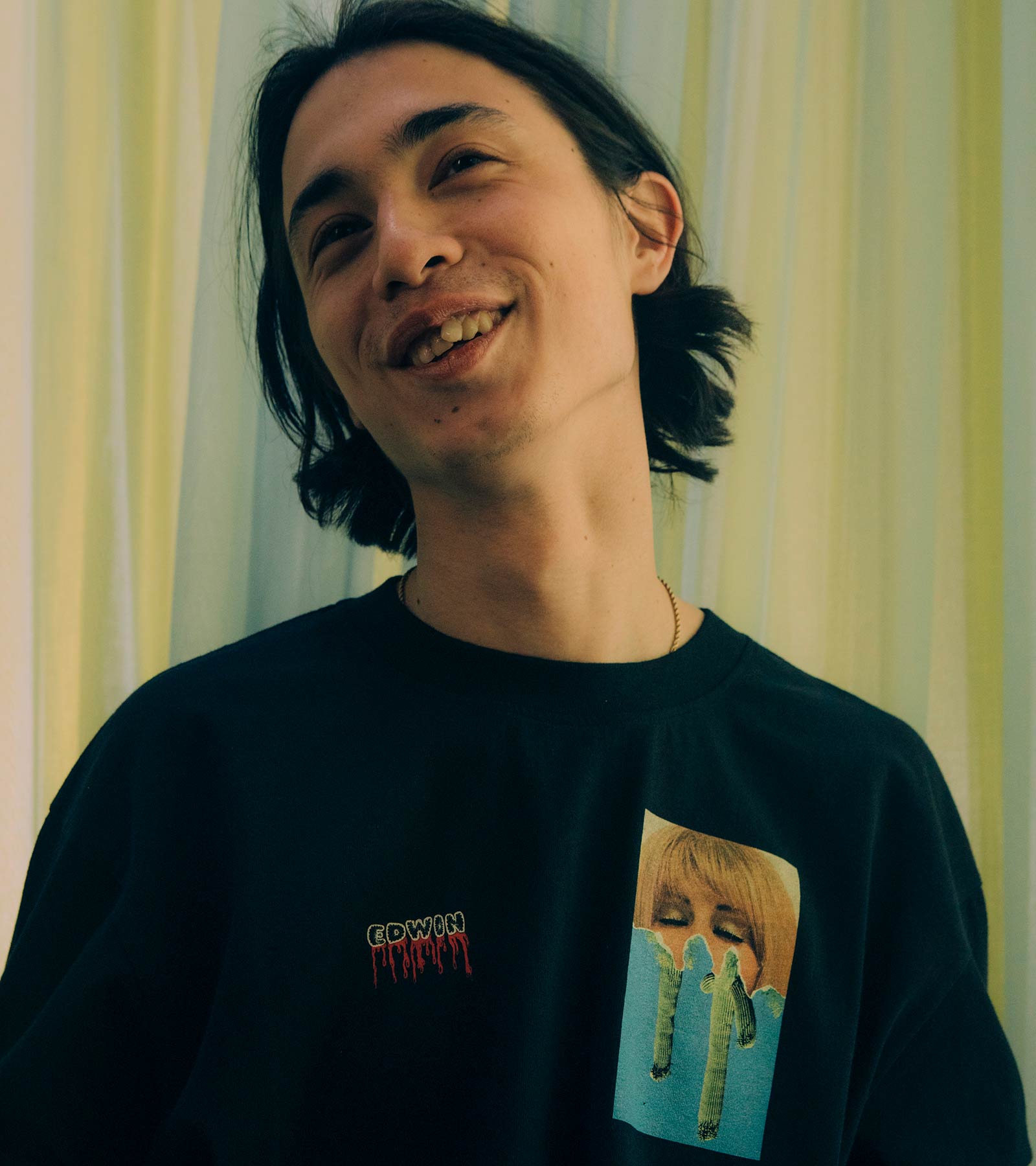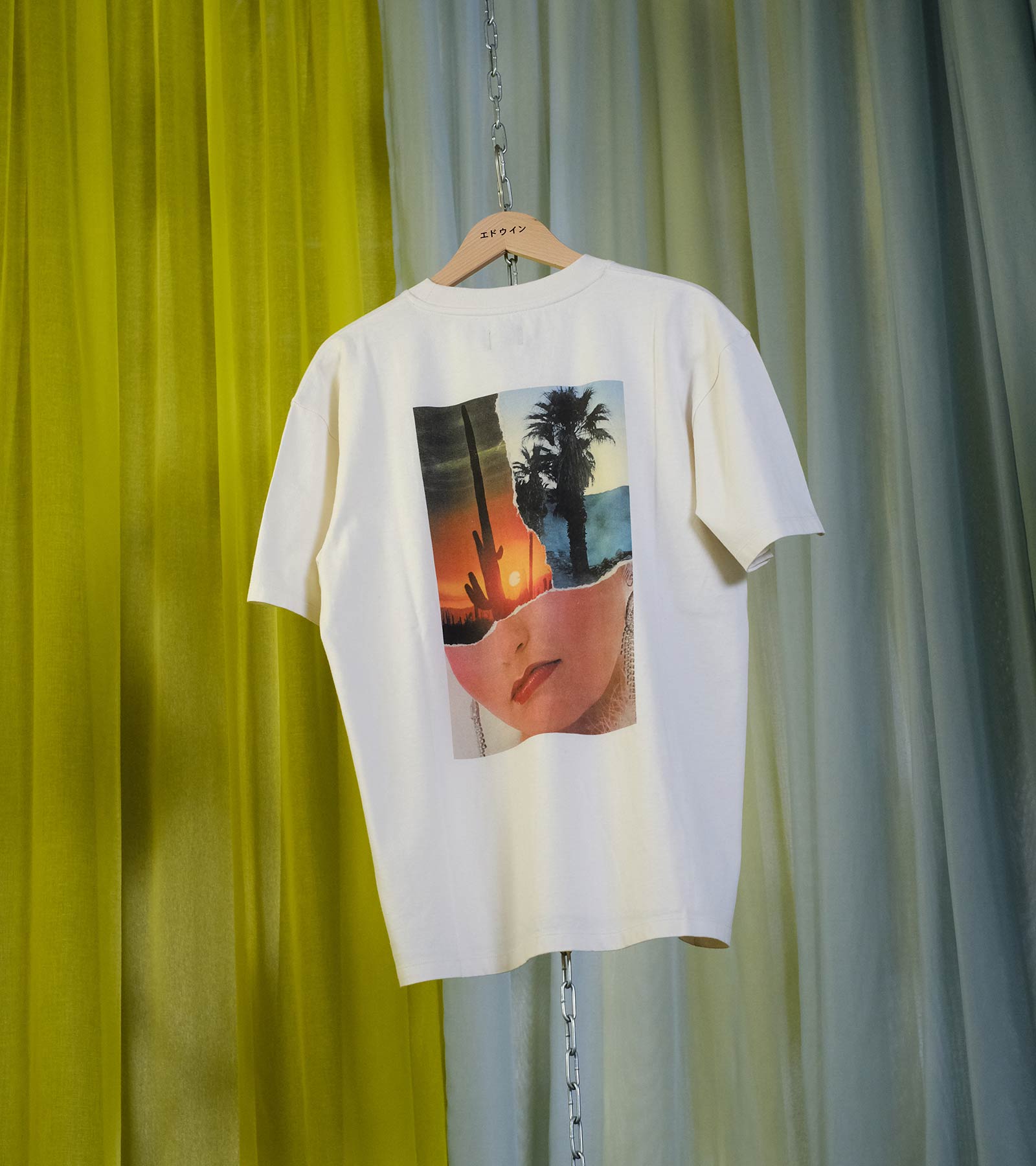 "My collages are wild and I just piece together a bunch of weirdness as I work"