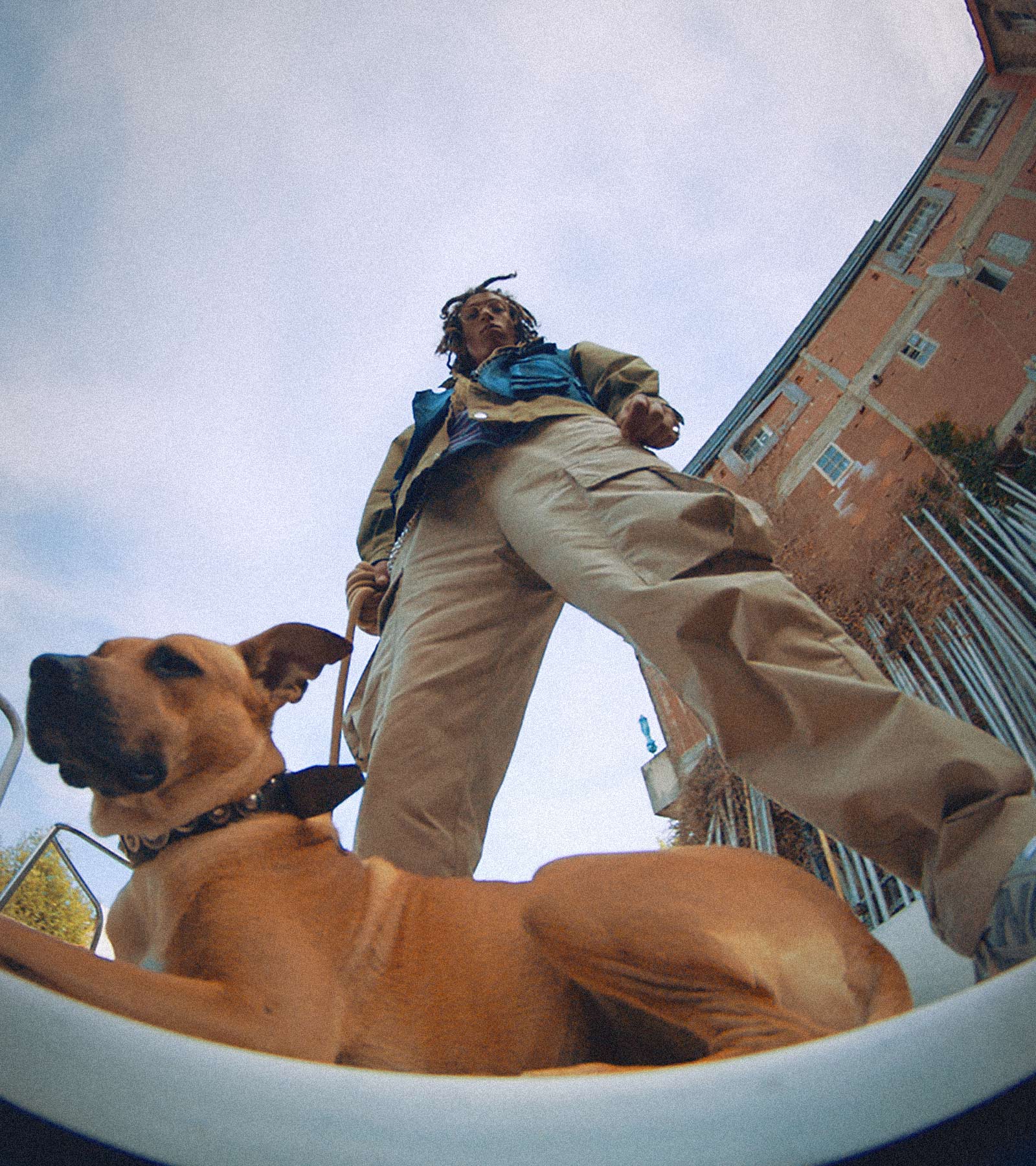 SS21
In response to life's repetition, the Spring/Summer Collection follows in the footsteps of 'The People Upstairs', traversing the daily lives of creatives, exploring the similarities in their style of living, displaying outbursts of irregularity that some often crave, questioning their own reality.
Blending a diverse mix of styles for Spring/Summer 2021, the EDWIN Mainline collection fuses classic wardrobe staples with casual sportswear, workwear influences, utilitarian silhouettes and more.
The focal point of the collection is military-inspired, reinterpreting time-honoured tactical silhouettes with a playful mix of heritage and forward-thinking attitude. Alongside the traditional Black, Desert, Olive and Navy colour options, the Squad Pant, Squad Shorts, Strategy Hood Jacket and Tactical Vest are given a new lease of life thanks to Tie Dye ripstop from the renowned Italian Mill, Majocchi.
The collection tips its hat to alternative scenes worldwide with salutes to contemporary street and casual 90's style with comfortable, relaxed fits taking centre stage alongside a selection of updated and refined workwear pieces, including the Sten Zip Jacket, Storm Pant, Zip Work Shirt and Major Shirt in a strict colour palette of Black, Desert and Maritime Blue.
Textures and fabrics are wide and varied, introducing comfortable lightweight cord, ripstop, linen canvas and reverse cotton terry, elevated by a diverse colour palette of Chinese violet, tea rose and cerulean, anchored with earthy tones and core colours to ground the selection of strong durable basics.
The Japanese influence remains ingrained in the mainline, led by the city of Yokosuka, the originators of the Sukajan (スカジャン) and its distinct embroidered style. The Souvenir Survival Jacket and Souvenir From Japan Shirt lead the way with subtle embroidered touches found scattered across the collection.
Spring/Summer 2021 manages to deliver a true celebration of craft and counterculture, all unmistakably brought together under EDWIN's singular creative vision.
Available now at
EDWIN Stores
, selected stockists and online.