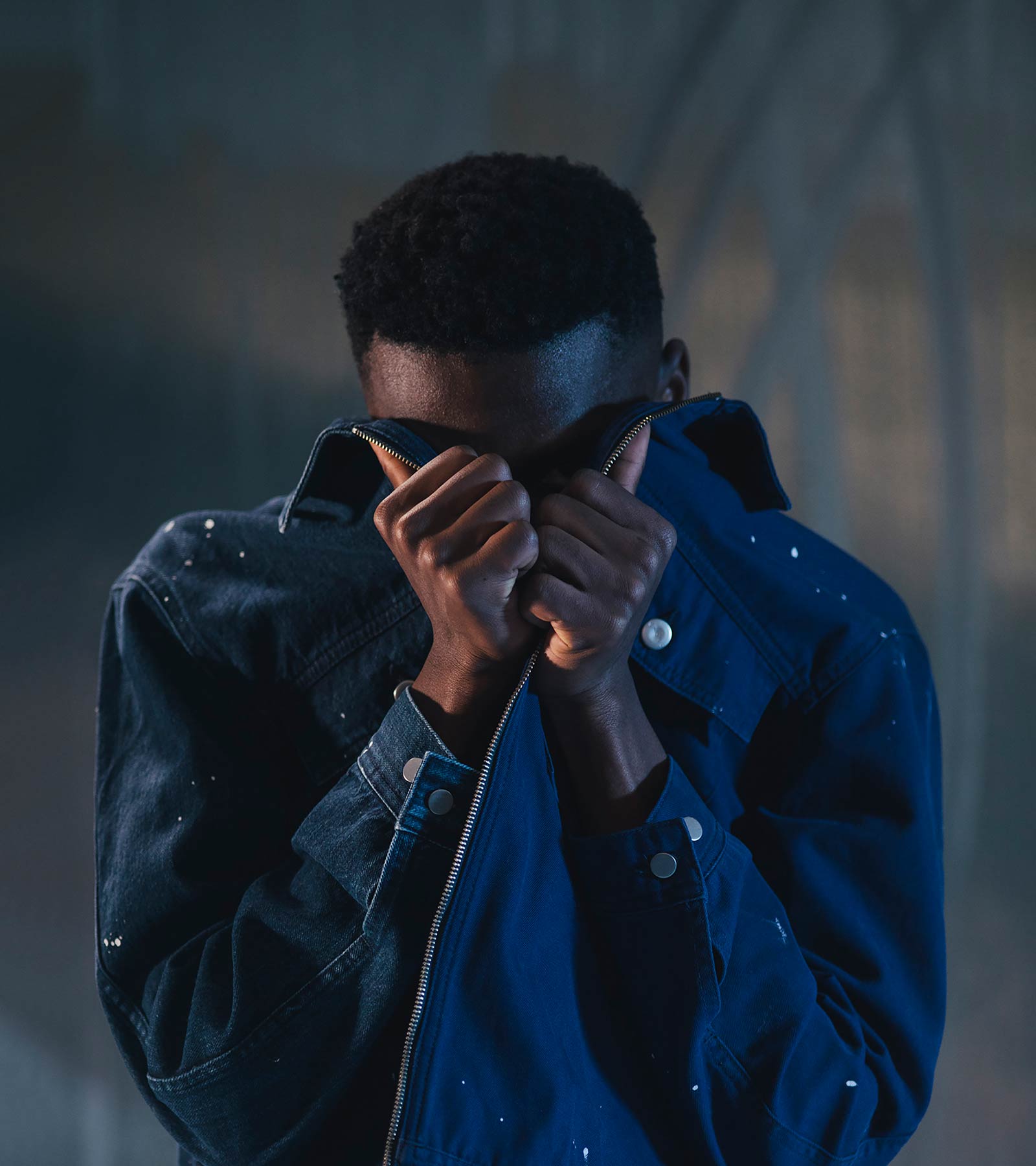 AW22
The mix of fabrics in the Autumn/Winter Collection sees EDWIN's denim authority flexed, positioning premium denim directly alongside contrasting navy twill panelling across a capsule of staple – but statement – pieces.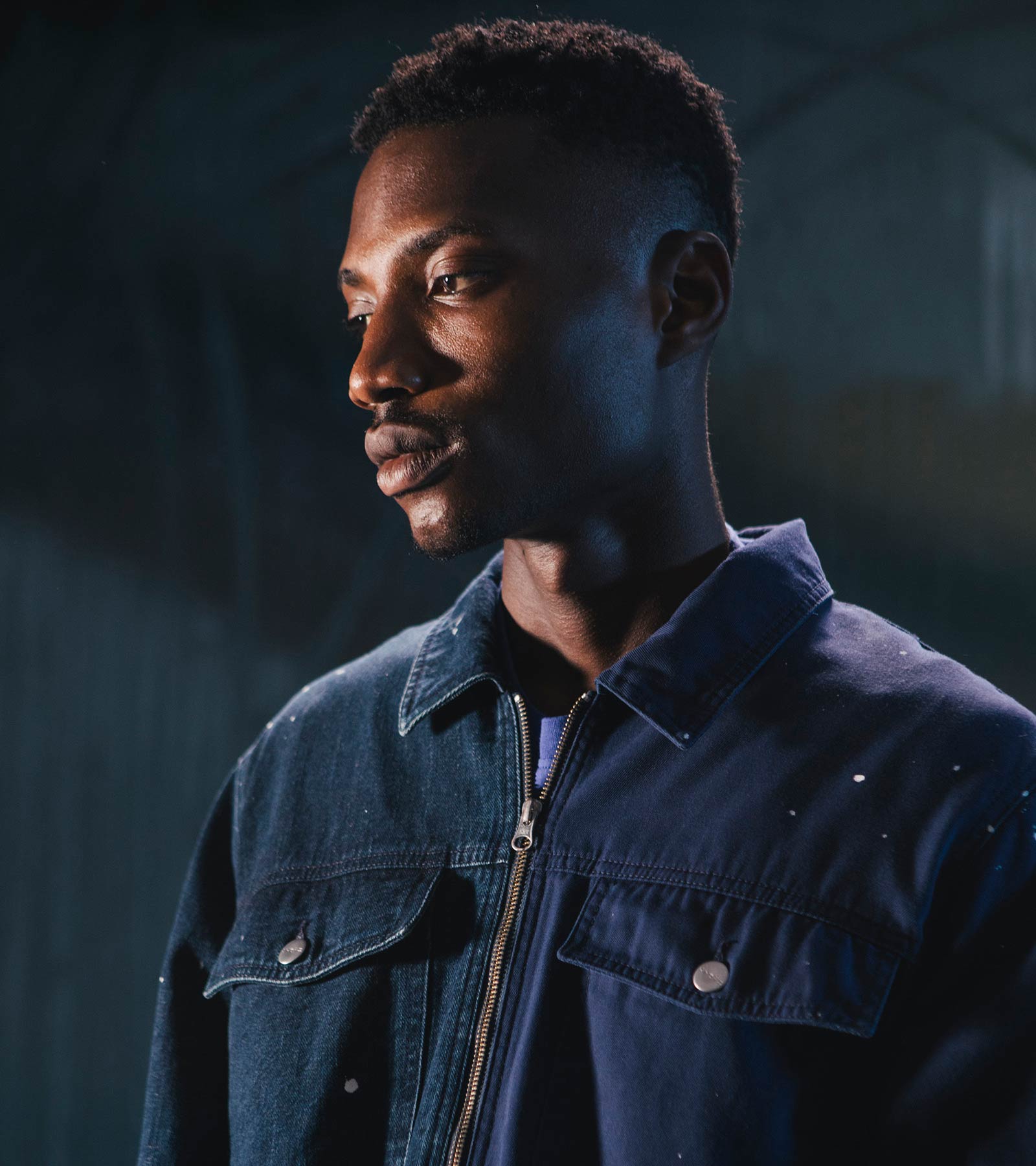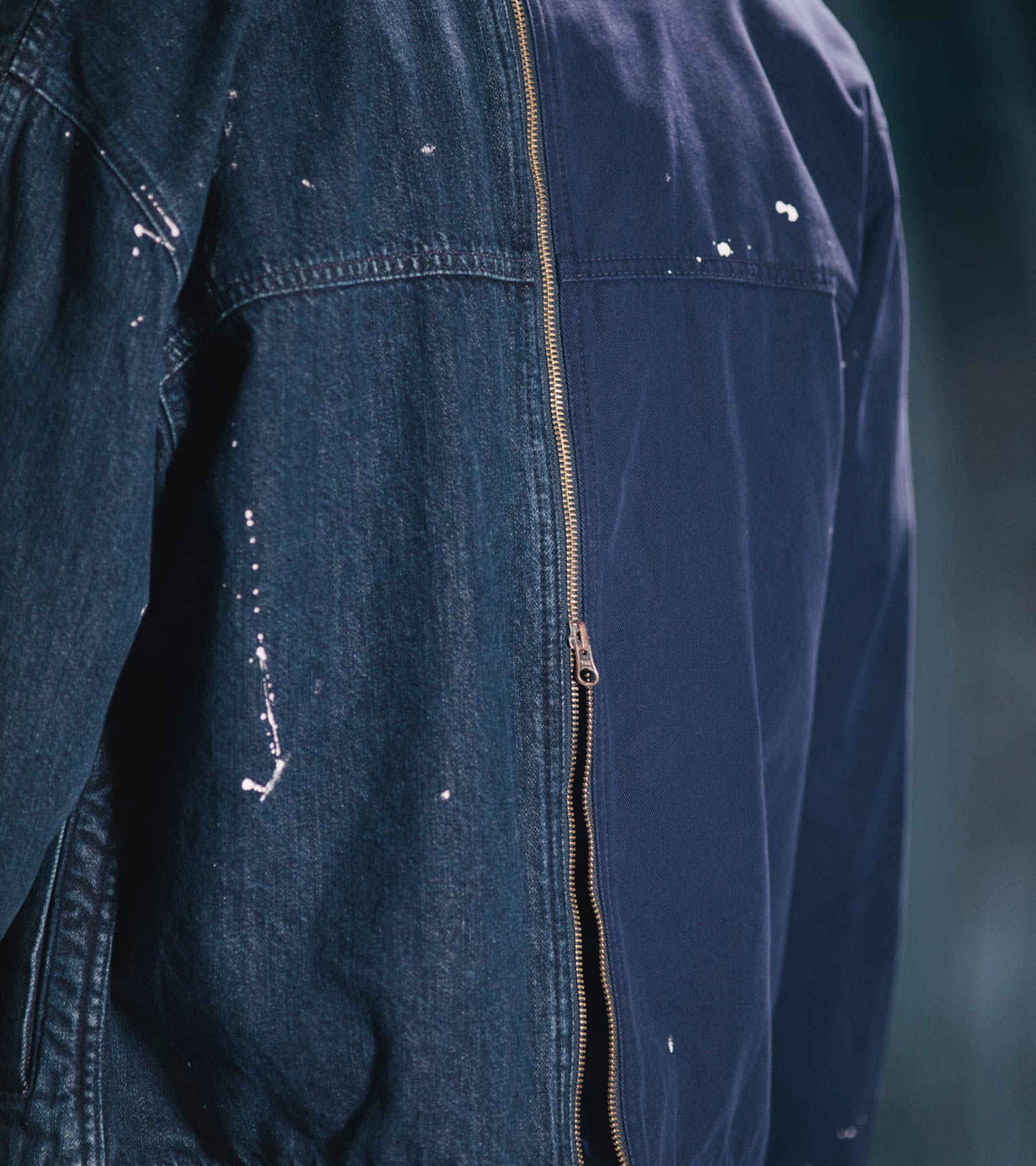 The military-inspired Mix Overshirt is formed mostly of denim, but subtle cut-outs to the underside of the sleeves are replaced with the navy fabric, offering up subtle flashes of contrasting textures as the wearer moves.
The Mix Jacket, complete with large zips to both the front and back, opts for a more explicit finish, with the denim-fabric materiality split exactly in half down the middle. Finally, the Mix Pants go for an asymmetrical finish, with a diagonal seam about midway down each leg separating the two fabrics. Every item is finished with randomly placed white paint spots, making each garment entirely unique.
AVAILABLE NOW AT EDWIN STORES, SELECTED RETAILERS AND ONLINE.