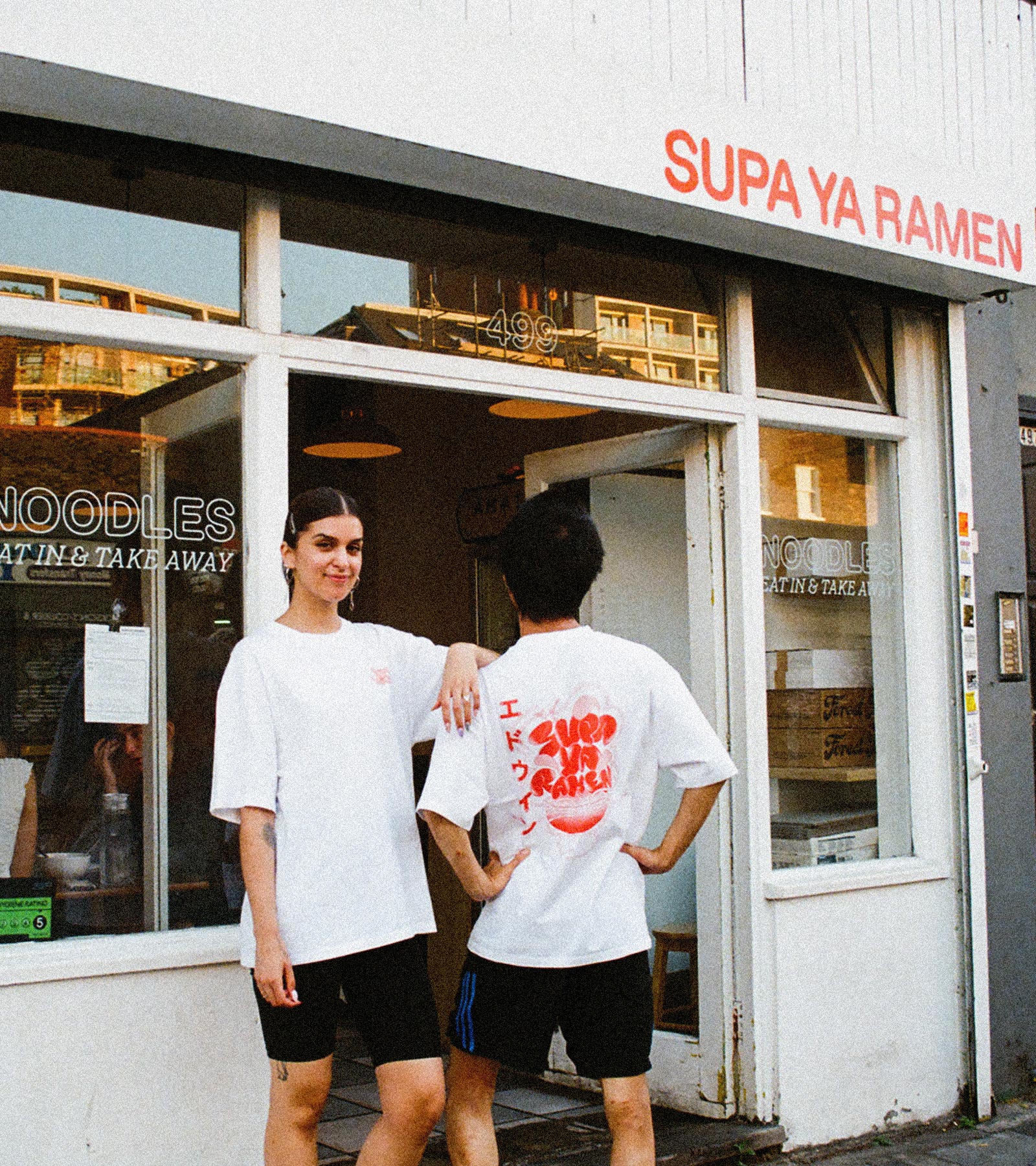 SUPA YA
Having spent time exploring Tokyo in 2019, Luke Findlay became obsessed with the idea of pushing the ramen rules to their limit. What started as a wildly successful supper club in his home in Hackney, has since become two hugely popular restaurants in Dalston and Peckham, London serving 'traditionally inauthentic', 'new-wave' ramen.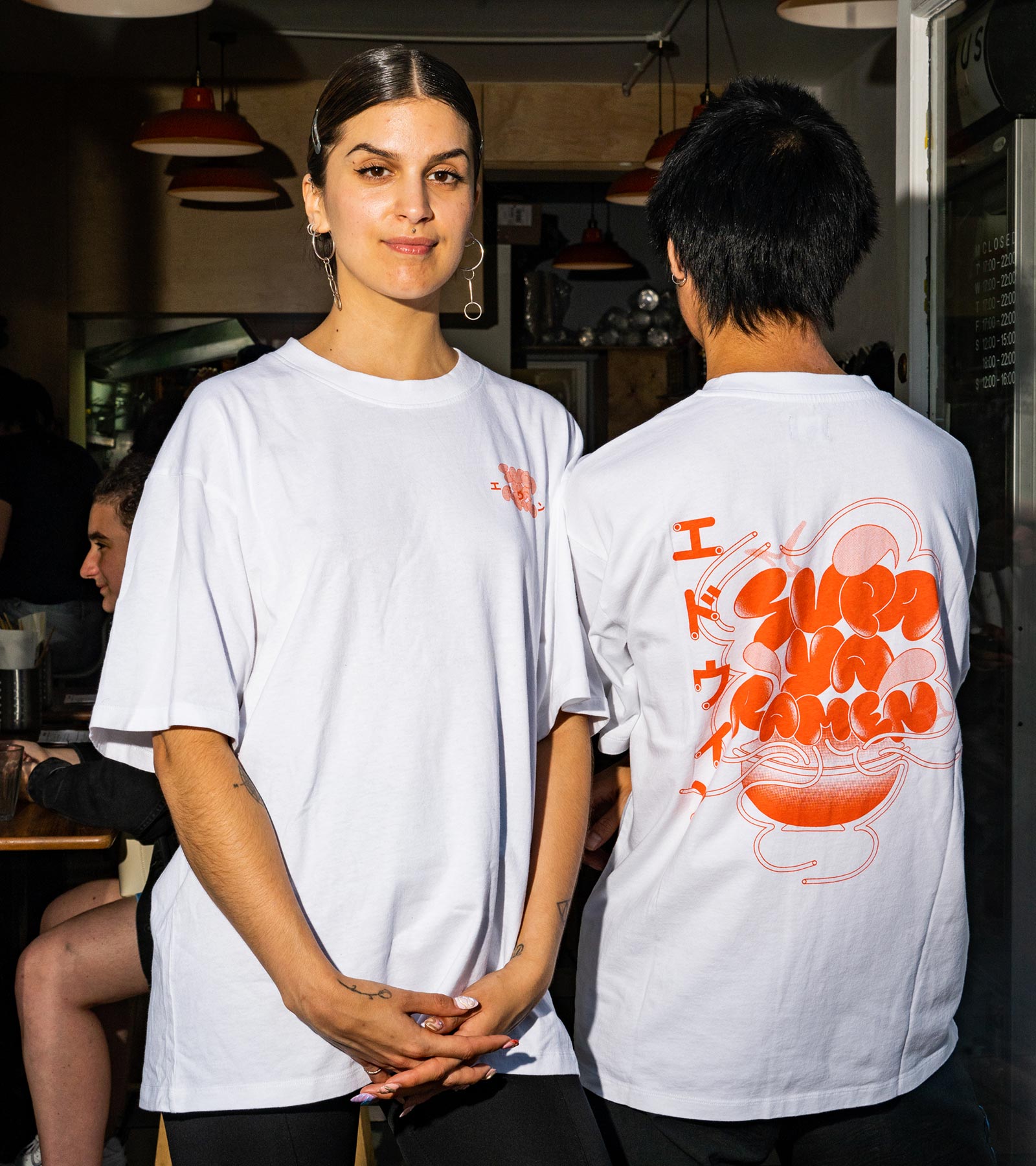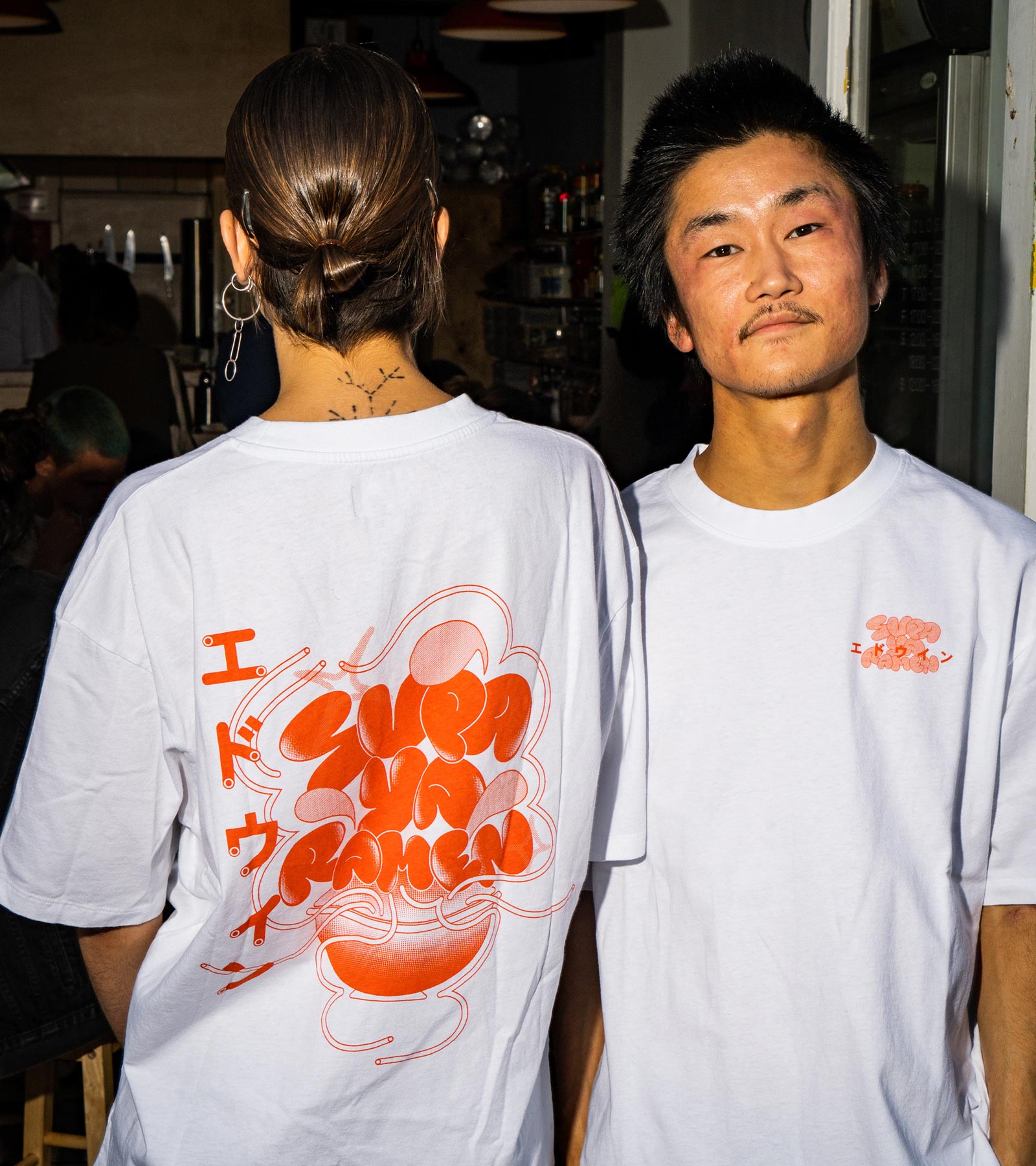 SUPA YA RAMEN | DALSTON | PECKHAM | エドウィン | SUPA YA RAMEN | DALSTON | PECKHAM | エドウィン | SUPA YA RAMEN | DALSTON | PECKHAM | エドウィン |
To welcome the release of Luke's first book: Ramen Reinvented, EDWIN have teamed up with the good people at Supa Ya to supply the staff with their very own uniform including a custom 14oz Red Listed Selvage Denim apron, a limited edition oversized Tee with artwork by Jess Ebsworth and a pair of classic Nashville's to complete the outfit.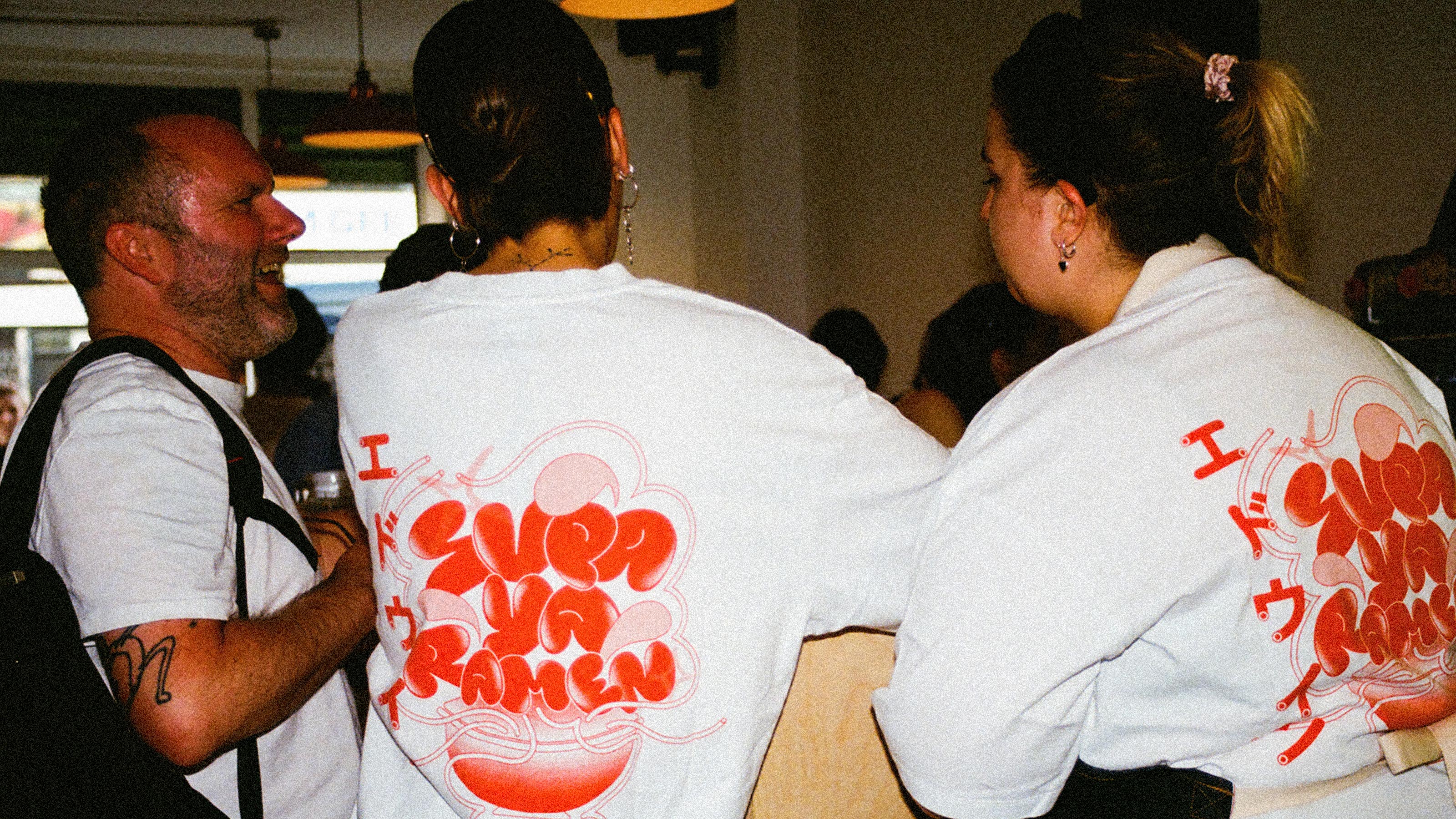 THE TEE IS NOW AVAILABLE AT SUPA YA RESTAURANTS IN DALSTON, PECKHAM AND VIA INSTAGRAM AS WELL AS IN LIMITED NUMBERS AT EDWIN SHOREDITCH AND ONLINE.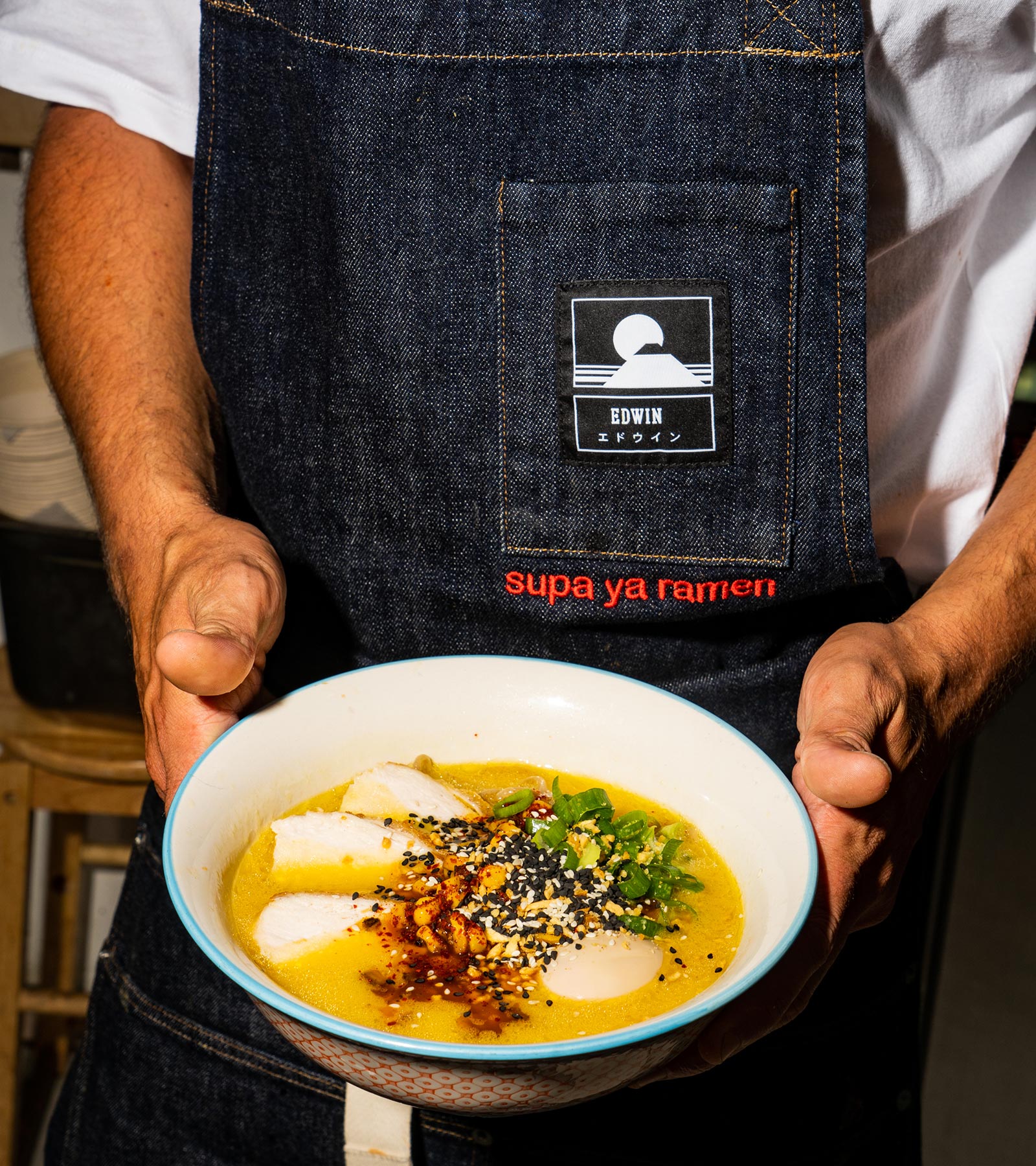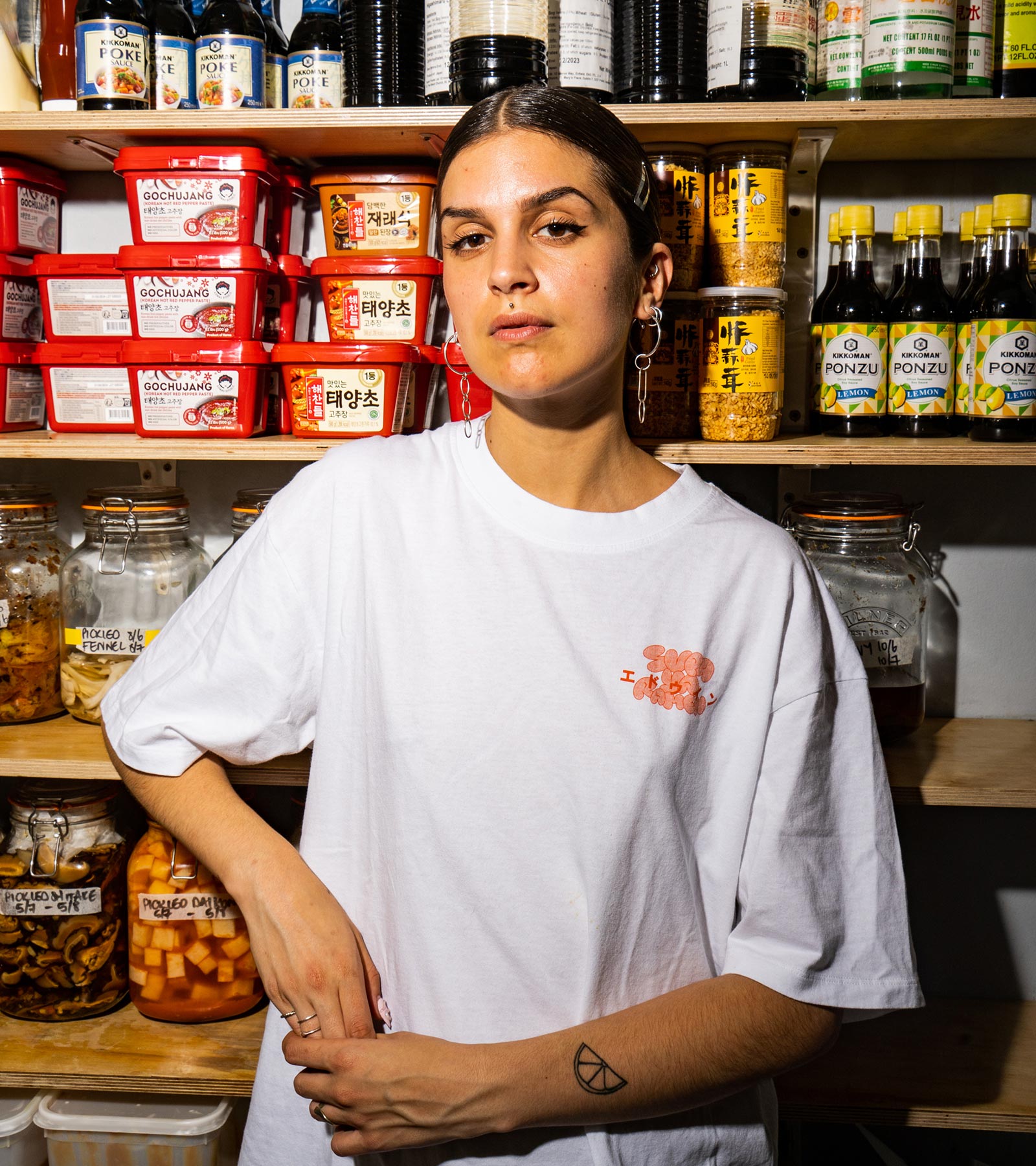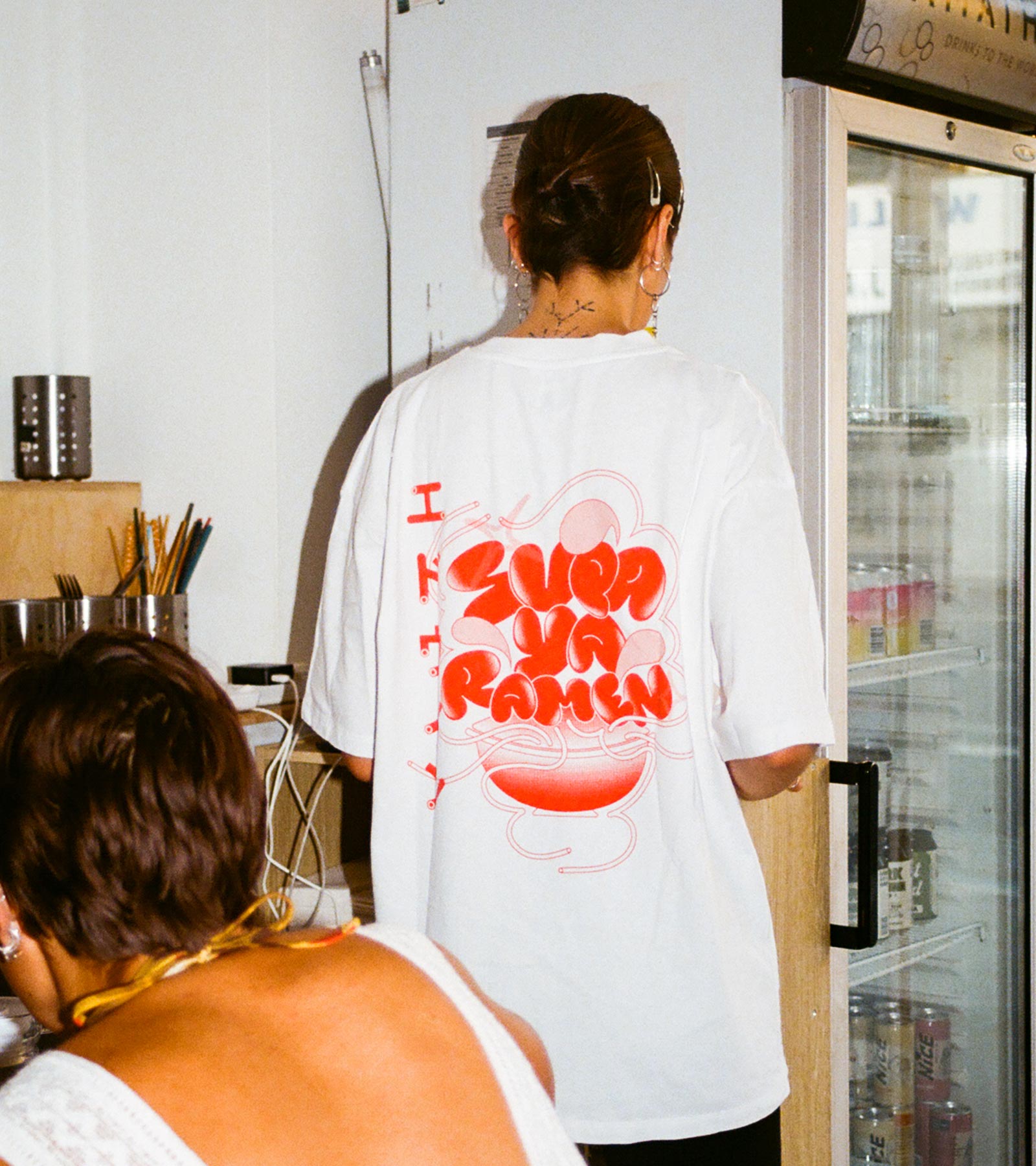 Supa Ya Ramen: Ramen Reinvented by Luke Findlay is due for release on Thursday 26th October. CLICK HERE to Pre-Order.