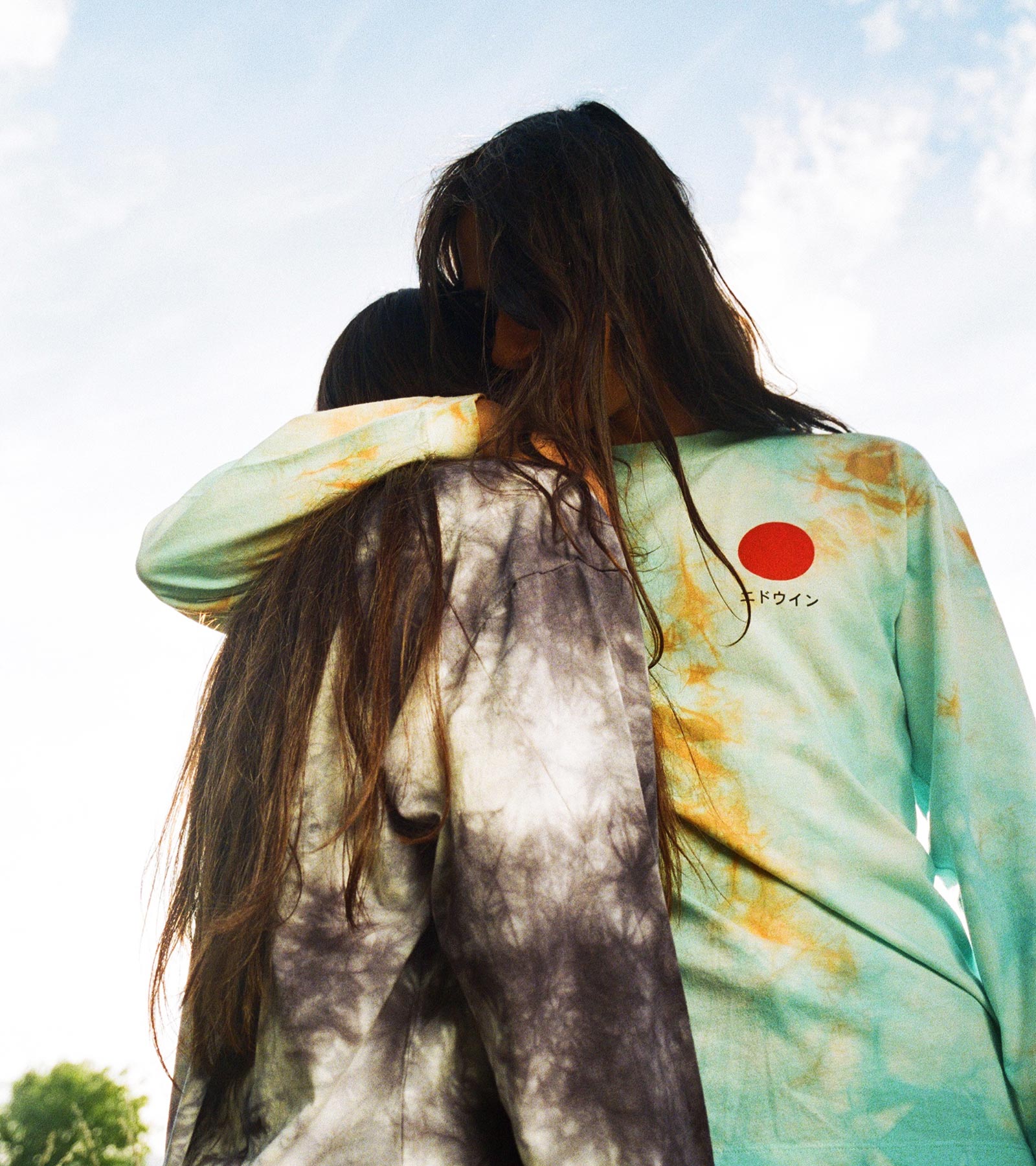 TIE DYE
An exclusive mid-season capsule collection for Spring/Summer 2020 featuring tie-dyed best sellers and seasonal favourites in an all-new colour palette of angel blue, cantaloupe and navy blazer.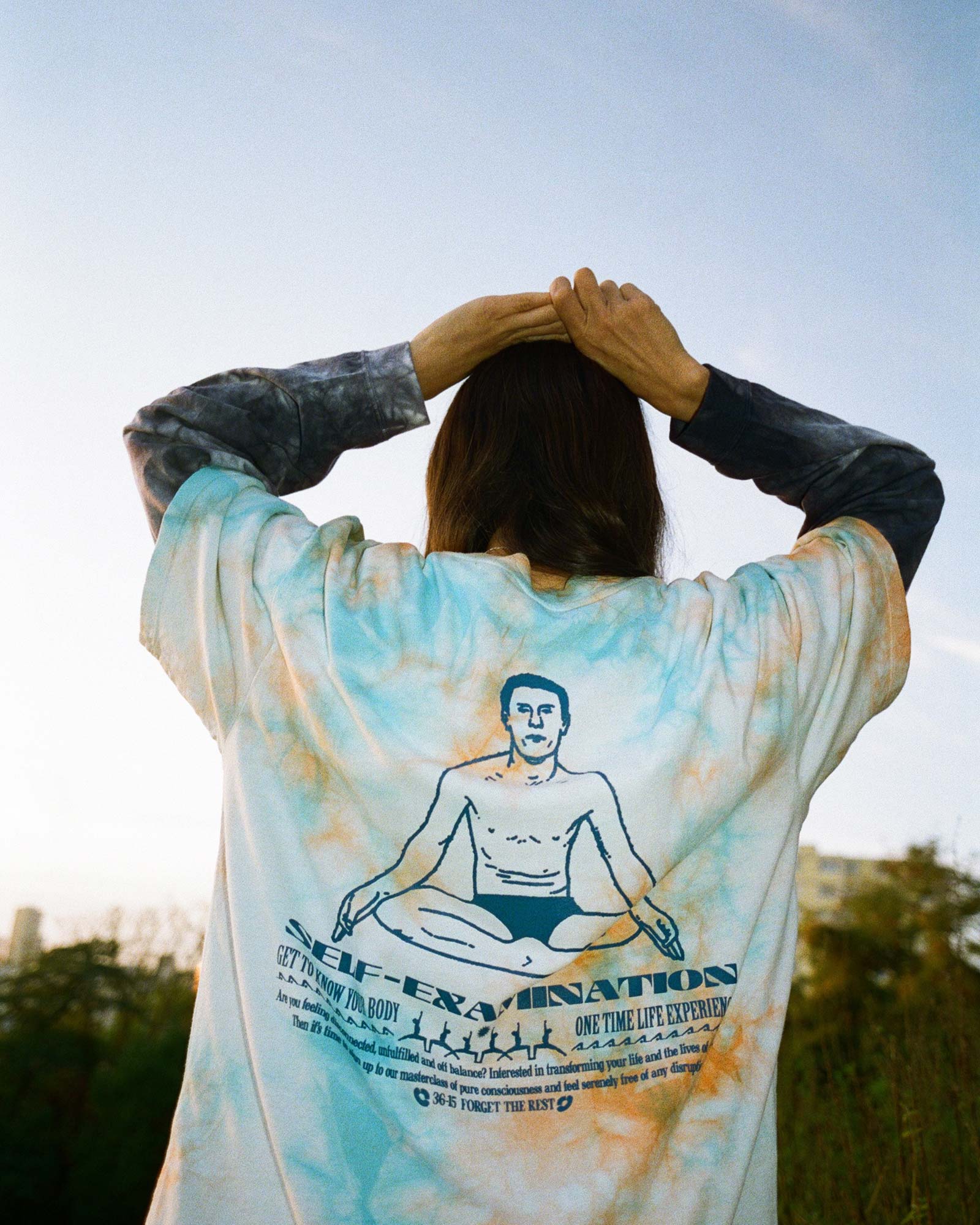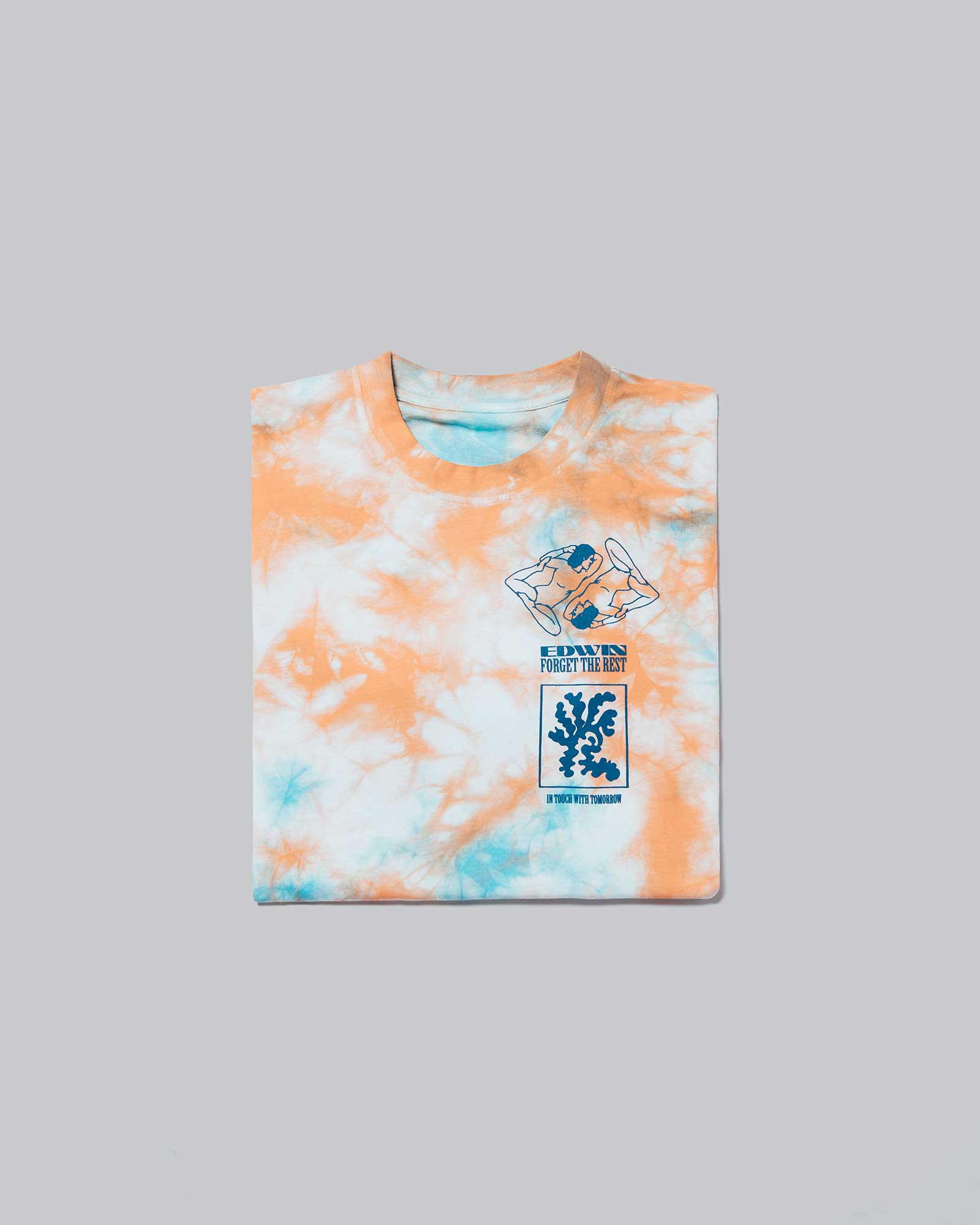 エドウィン FORGET THE REST - IN TOUCH WITH TOMORROW エドウィン
A nod to the Eastern Japenese version of the fabric manipulation named Shibori, first recorded in the eighth century, the latest capsule collection maintains the integrity of its Japanese roots while paying homage to the psychedelic culture of the 60's and 70's where the youth rebelled against the conservative forms of dress.
During this turbulent chapter, its time for some "self-examination", giving you one less thing to think about in lockdown, so you don't have to learn how to tie-dye like everyone else on your Instagram feed.
You will NOT need the following items:

- Protective gloves
- An apron or old clothes
- Fabric dye
- Plastic squeeze bottles
- Rubber bands
- Large ziplock bags
- A wooden dowel
- Dye fixative
- Salt or soda ash
- A container and hot water
- A tarp or plastic cover
Available now at selected retailers and online.