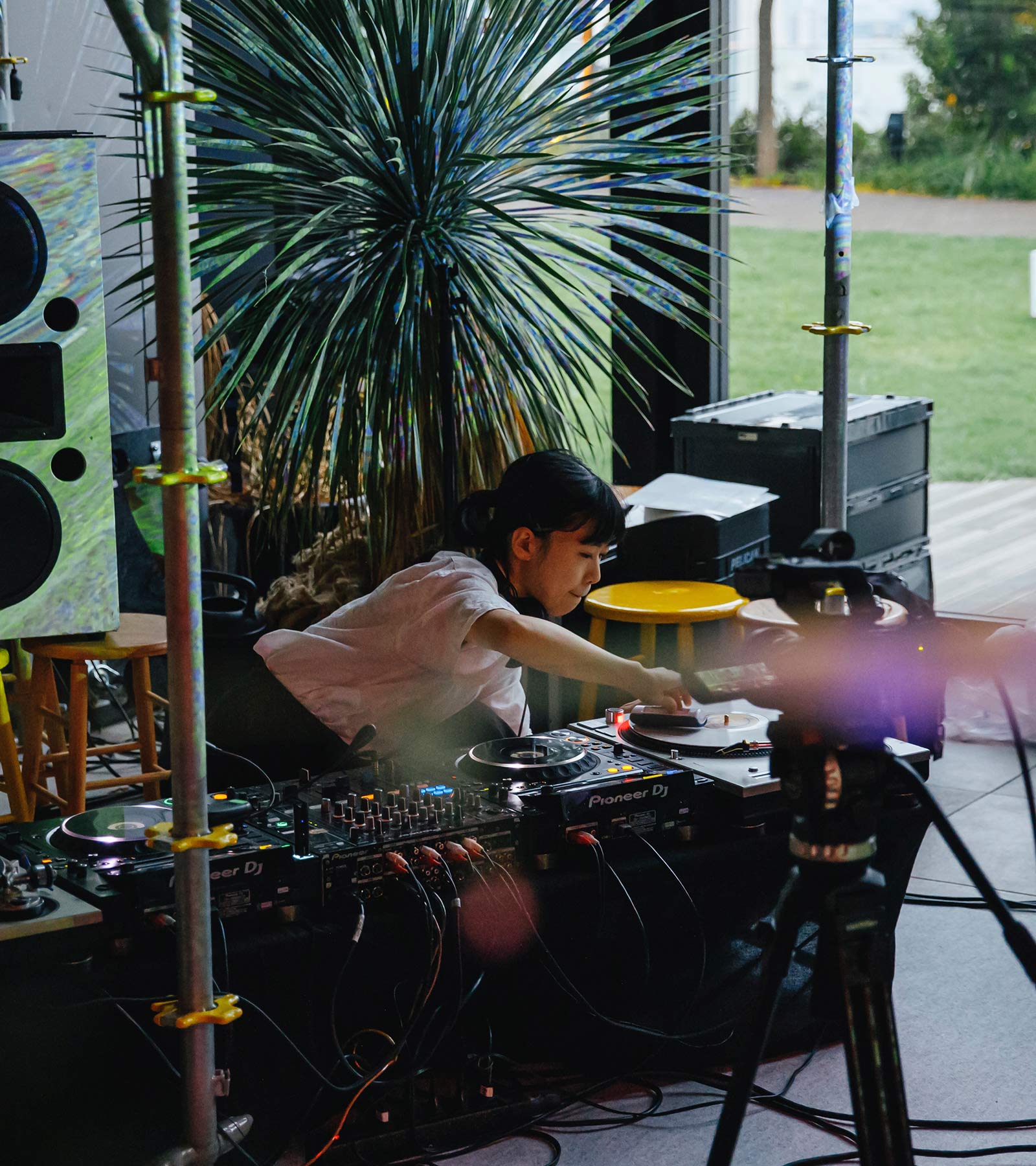 № 120
To mark the 120th mix on the EDWIN Music Channel, up-and-coming Japanese DJ and producer Akie takes to the stage with an hour of atmospheric and psychedelic dance music released from the late 90s onwards, bringing together moving tunes by artists such as legendary Italian cosmic warrior Franco Falsini aka Zona di Franco, tribal house trio Africaine 808, and J-Pop and jazz singer Yasuko Agawa.
№ 120 - Akie - The EDWIN Music Channel
The young, Tokyo-based selector first started out working at "RECORD SHOP rare groove" in her hometown Osaka, where a wild mix of genres spanning from disco, soul, new wave, krautrock, club music, and spiritual jazz, inspired her to become a DJ.
Today she works as a buyer for the Newtone Records store, where she oversees the dance music news. "My work makes me sensitive to trends of music." Akie discloses about her daily occupation, which in her words "doesn't directly affect my DJ style."
Lately, Akie also published her first release, a tape together with former EDWIN Music Channel host DJ Lil Mofo for the UK "Do you have peace?" featuring transportive ambient, field recordings, dub excursions, and light-flooded electronics for adventurous listeners.
As ever, we had a chat with our host. Read below about what Akie told us about her musical upbringing, her goals as a DJ, and her favourite place in Toyko.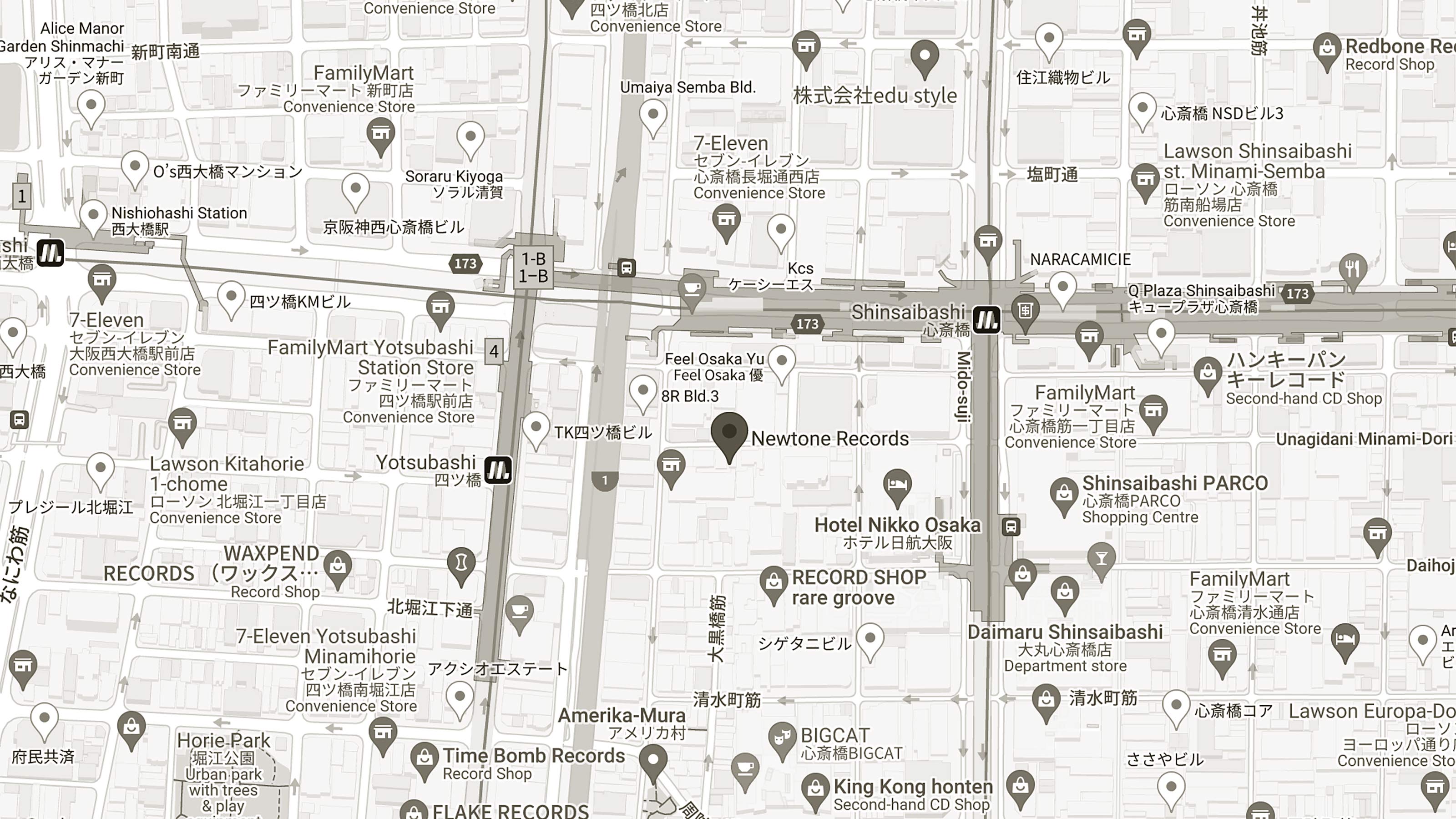 Q. Hello Akie, can you introduce yourself a bit to our readers? What is your first musical memory? What is your musical background?

A. Hi, I work at the record shop called NEWTONE RECORDS as a buyer. My first musical memory is six years of piano practice when I was a child. My parents were strict and only let me listen to classical music. This constraint is at the root of my musical quest. When I became a high school student, I started listening to various kinds of music while stealing my parents' attention. Especially Japanese underground rock. Even now, my parents don't know that I work in music.


Q. When did you start to DJ? And what were your early passions and influences?

A. I started to DJ when I was in college. Around the same time, I started working at a used record store called "RECORD SHOP Rare Groove". They stock almost every genre of records including disco, soul, new wave, krautrock, club music, spiritual jazz, etc. I think the many encounters with music there gave me the motivation to DJ.

Q. Do you have a fixed schedule? How does music feed back into your day?

A. I listen to music all day because I deal with more than ten distributors at work. And I mainly deal with Europe, so my life is adjusted to the time abroad. I usually listen to music for six to eight hours or more every day, so it's always by my side.

Q. You are a record buyer for Newtone Records? How does this job influence your work as a DJ? And are you buying specific genres or all kinds of music?

A. Mainly club music, but I am buying almost all genres. My work makes me sensitive to trends of music. But this doesn't directly affect my DJ style. The purpose of my work is to spread good records, and I think that it is a different field from DJ expression.

Q. How do you stay on top of all the new music being made right now?

A. My mailbox fills up with new release information every day.


Q. You recently published a tape with DJ Lil Mofo. Can you tell us a bit about this release?

A. Lil Mofo is one of the DJs I respect the most! She connected me with the label owner, Amos Childs. We made it based on ambient and dub. I could also include various ideas like mixing field recording, screwing.


Q. On what future projects are you working on right now?

A. I am working hard on a track that I am making between work!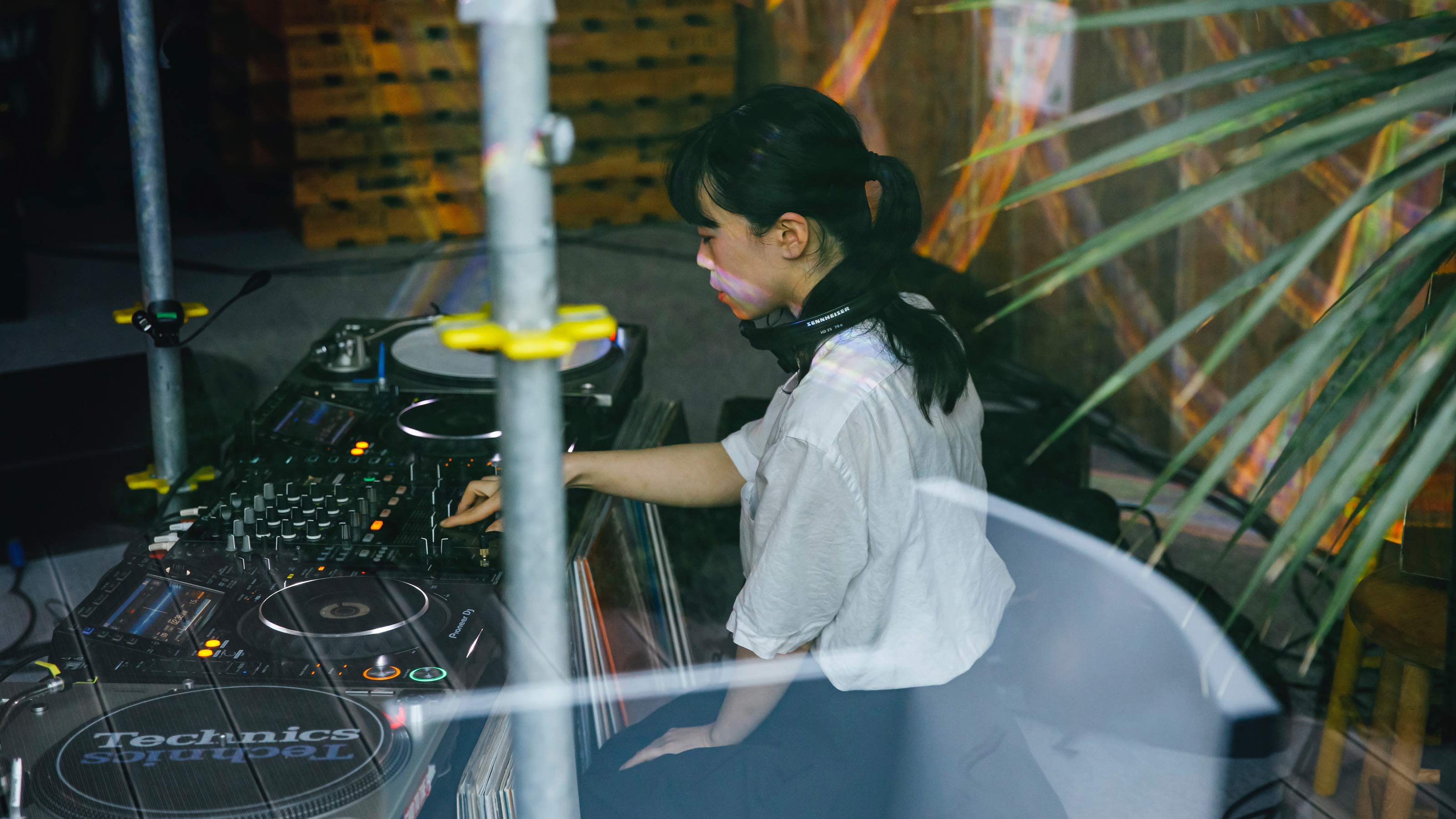 Q. How did you select the tracks for your Edwin Music channel mix?

A. I selected atmospheric and psychedelic dance music released from the late 90s to now.

Q. When you DJ, what are some tracks that currently get the most rewinds?

A. TIBSLC - Beachlife (sferic), Cosmic Threat - Here is not There (Jahtari), Madalyn Merkey – Pinion (Mana).
Q. What new musicians/producers from Japan are you into now?

A. It may not be new musicians, but Akira Umeda made a big impression on the latest release.


Q. What are your favourite places to play/hang out in Tokyo?

A. MANDARAKE in NAKANO is the best. It's Japan's largest secondhand bookstore. However, they sell not only books but also toys, used records, video games and anything maniac. You can find either junk or treasure there!


Q. What is your idea of happiness?

A. Maybe I'll be happy to know what happiness is to me.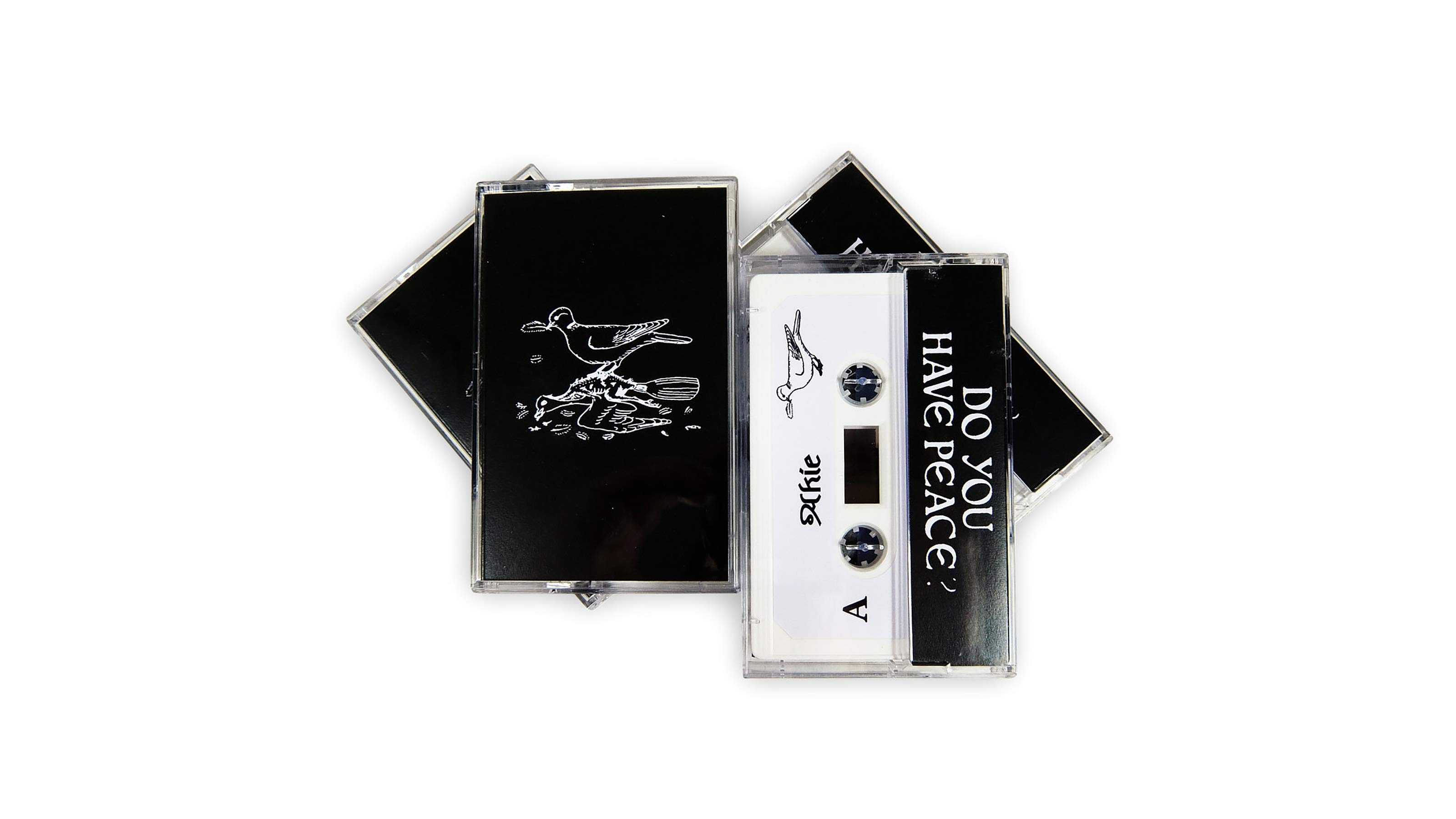 TRACKLIST
Miguel Graca - I'm Taking The Long Road (Instrumental Mix)
Zona Di Franco - Solid Vibes
Dan Curtin - Recognize
Lea Lisa - Keys Of Life (GU's Esoteric Chicago Dub)
David Alvarado - Luna Version 2
Nummer - The Golden Age
Aural Expansion - Subsonic Soil (Remixed by Jouni Aikio)
Rudolf C - Totally Refracted
General Ludd - Hypnopompic
Africaine 808 - Basar
Tim Toh - Pandemonium (Original Mix)
Ruutu Poiss - Palav Aed
The Primitive Painter - Psycho Kinesis
Nine L - Untitled B2
Tulioxi - Rockafella Fohimi
Zona Di Franco - Healing Templates
Inigo Vontier - Furia (Split Secs Remix)
Jenovah - Afrikaan Beat 2.0
Organic Audio - Latin Oddstep
Yasuko Agawa - Ooo Baby Baby