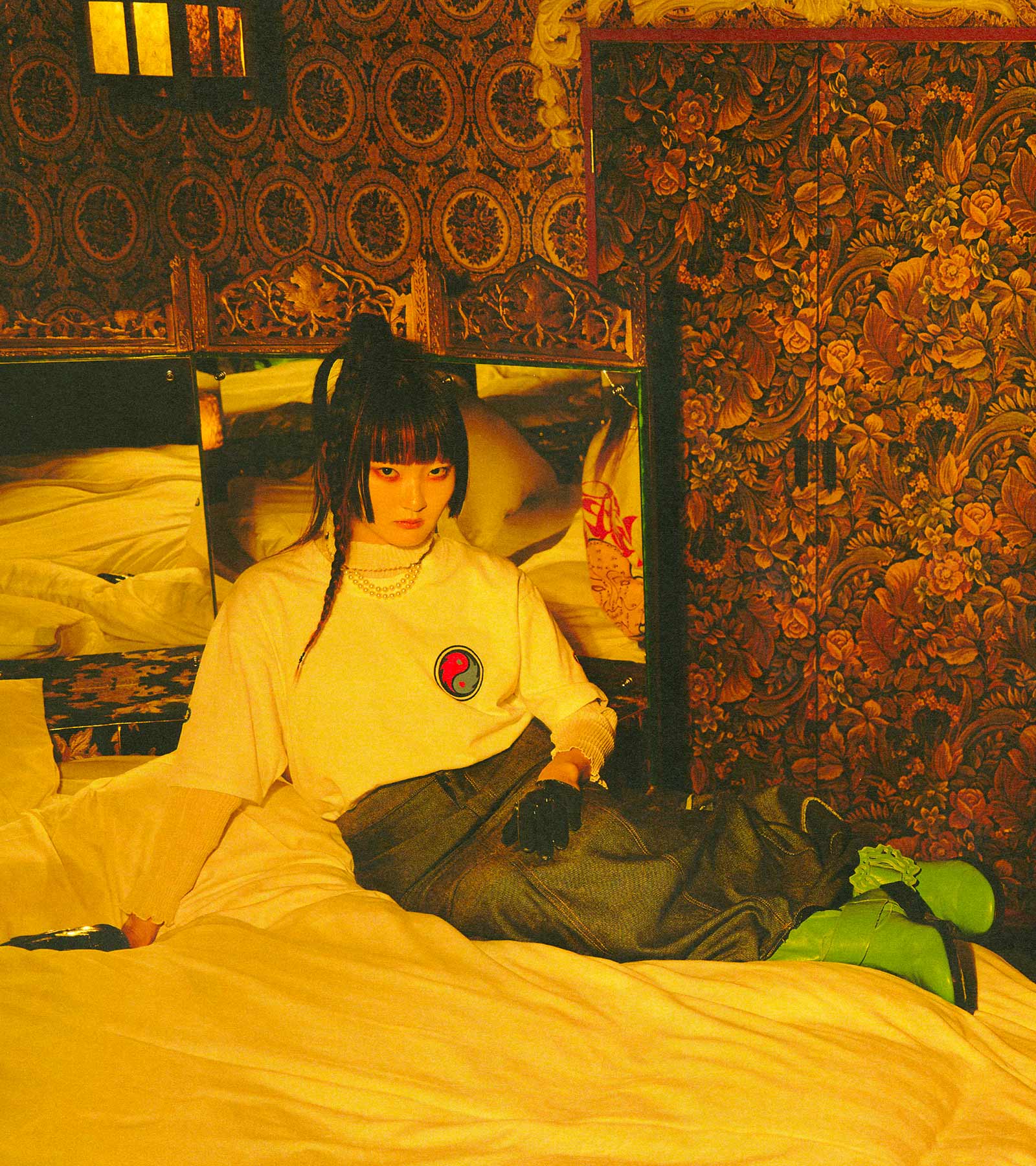 AW23
Tokyo-based KID ROSE is a creative graphic designer whose work is deeply rooted in the diverse and rich cultures of Japan and East Asia, uniquely reinterpreted through design. For Autumn/Winter 2023, we introduce two distinctive designs centred around the themes of 'Health' and 'Love'.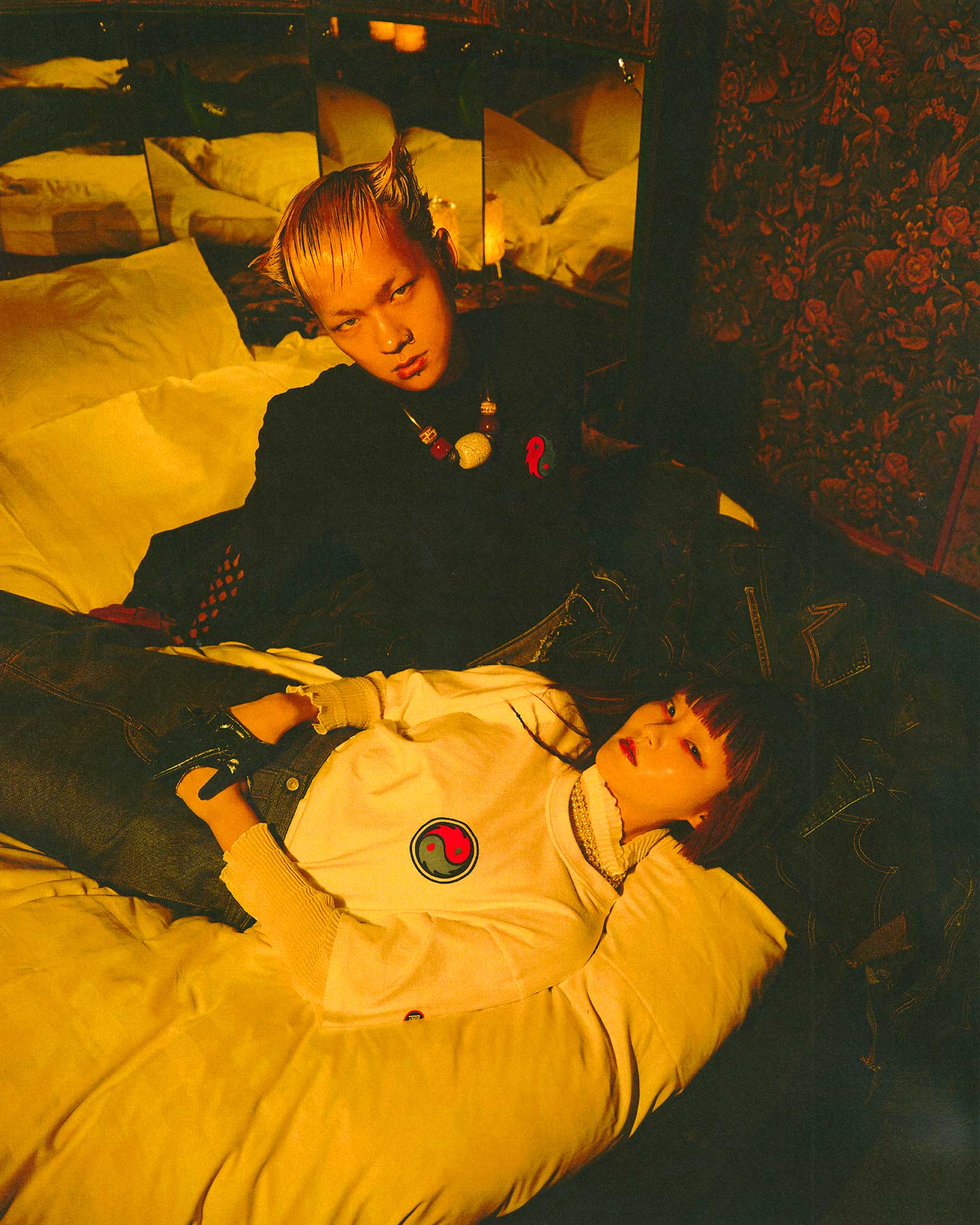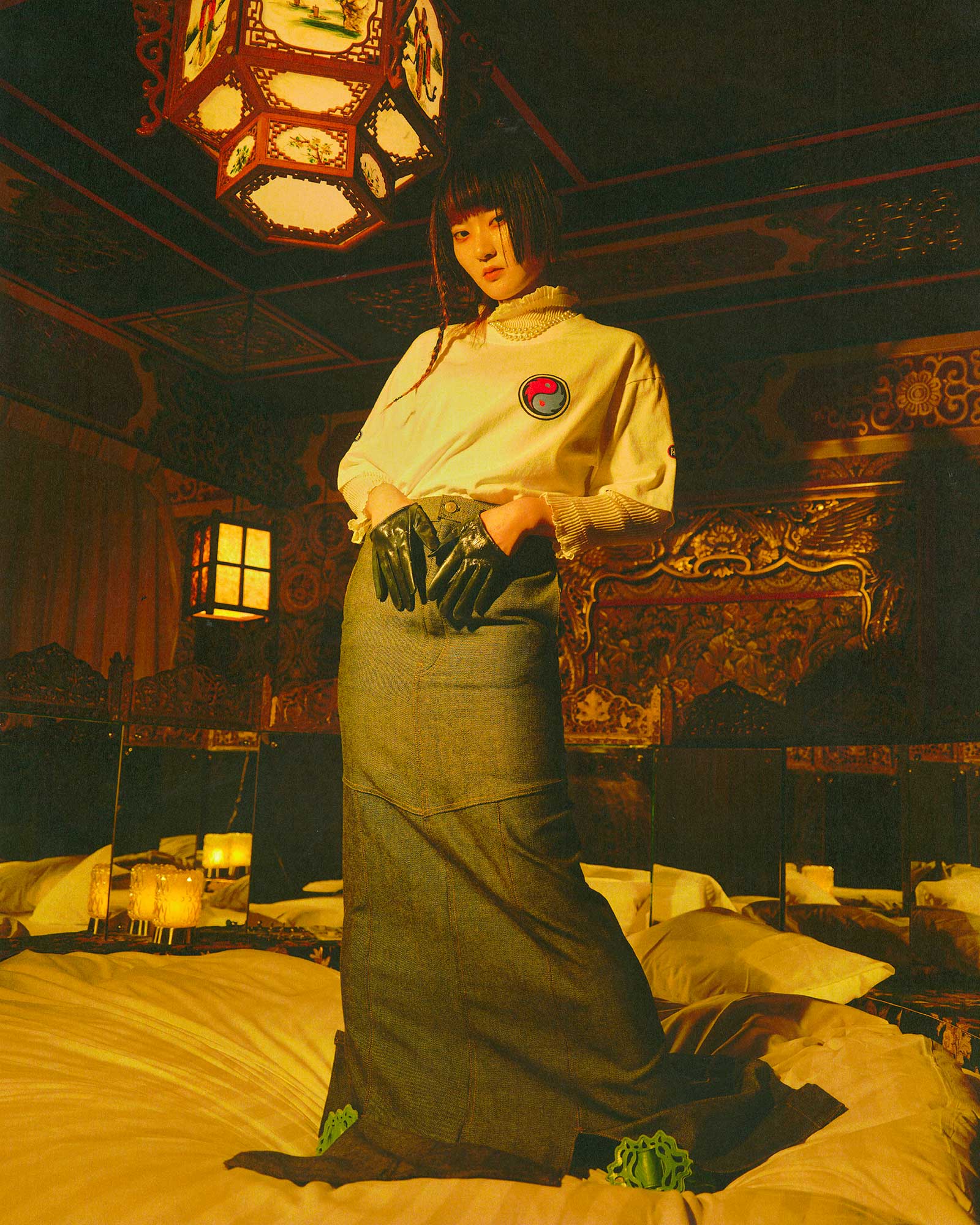 'Health', the mystical power of Eastern medicine is beautifully portrayed through sophisticated graphics, filled with Eastern philosophy and deep insight, which goes beyond what can be captured by the scientific approach of the West.
In Eastern medicine, the concept of Yin and Yang, symbolising the connection between the cosmos and humanity, is of utmost importance. This design is deeply rooted in that fundamental idea. To keep this balance, the traditional treatment of acupuncture is applied, skillfully integrating the concepts of meridians and acupoints as elements of the design.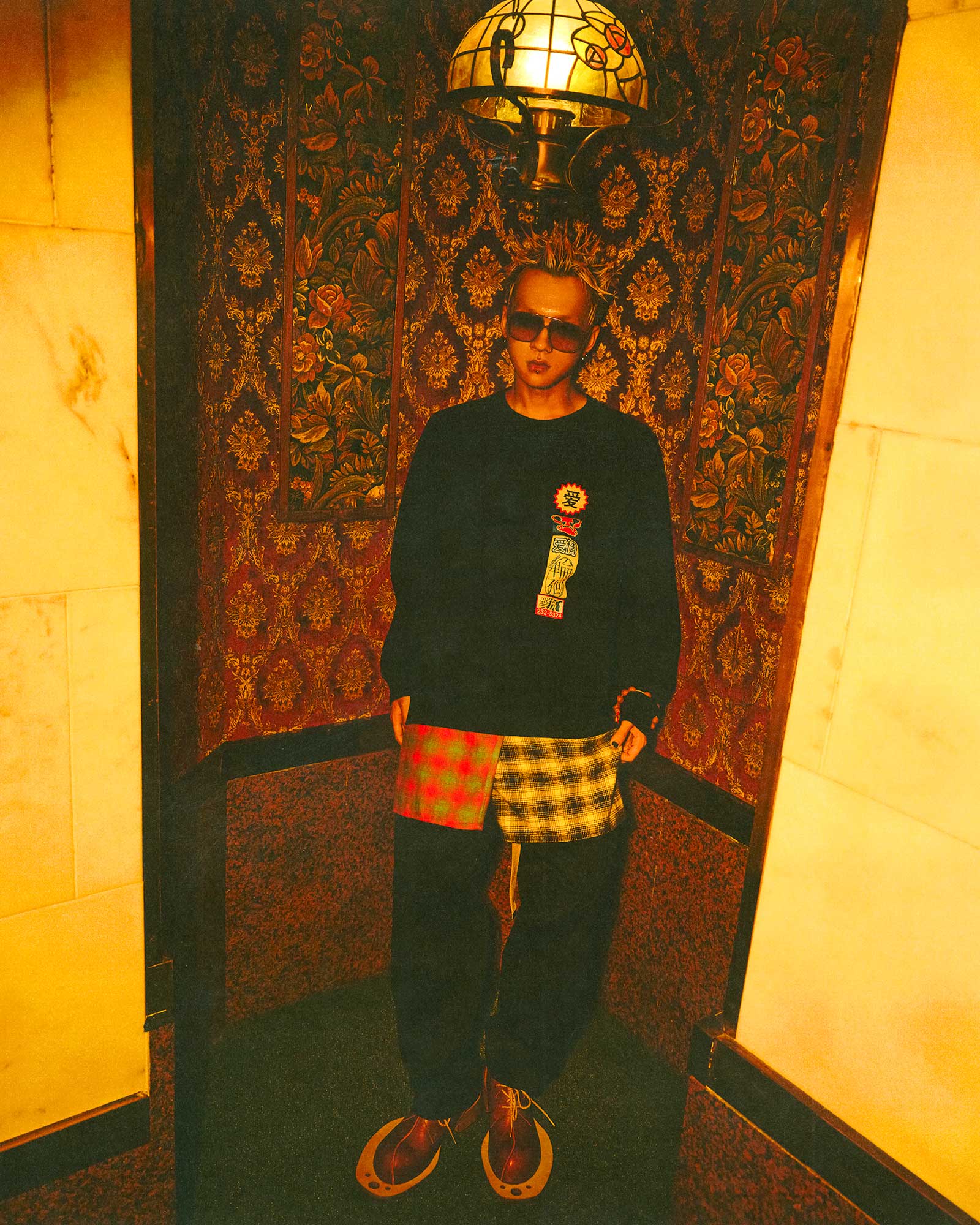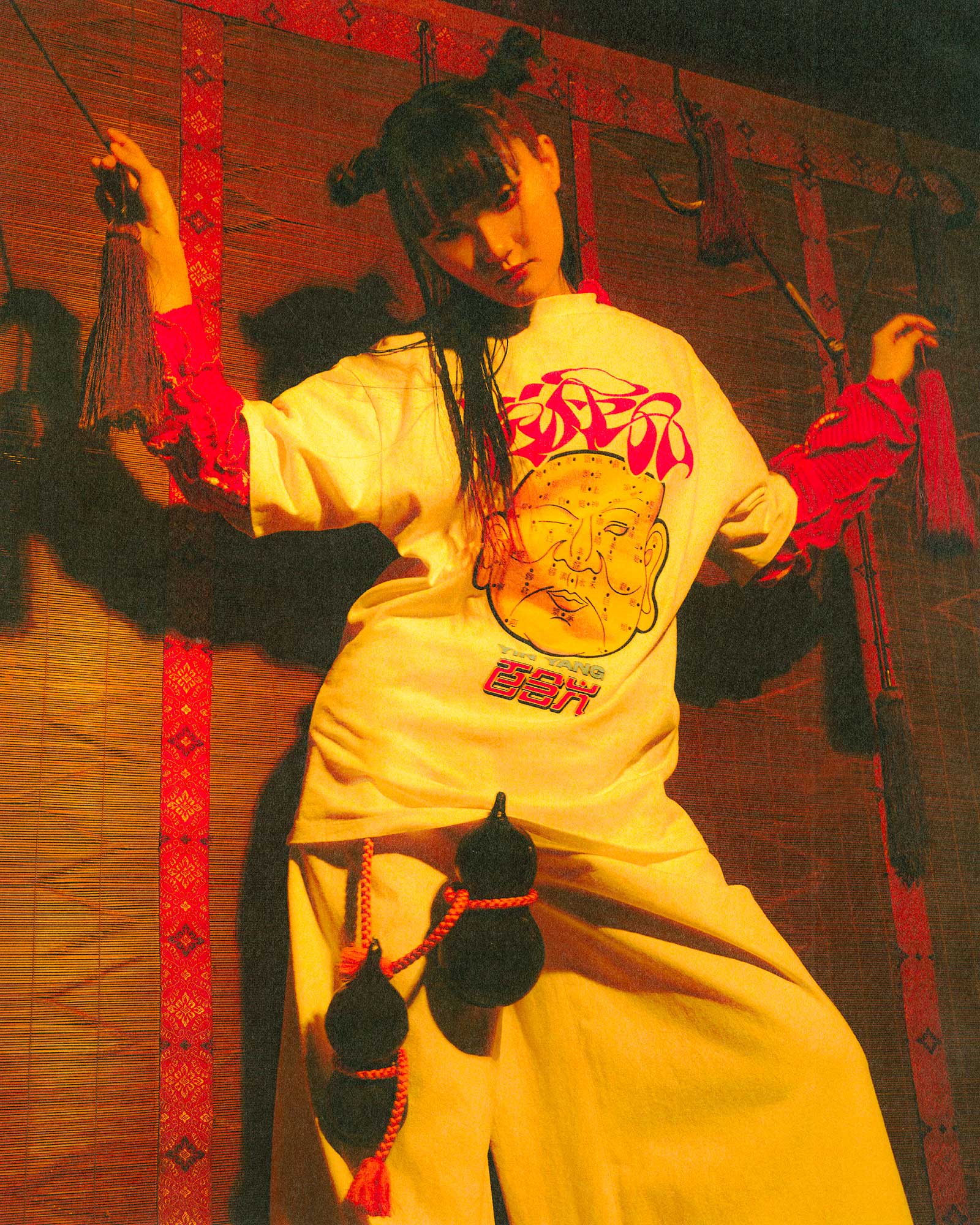 'Love', showcases elements of sexuality and death, offering an innovative perspective rooted in modern Japan's sense of emptiness. Here, the focus is on human emotions and existence, reflecting the intricate relationship between love, sexuality, and death.
Love, as it is spun into existence, necessitates sexuality as an essential element, its very existence inextricably linked to physicality. In this way, love, formed and bound by corporeality, is destined to meet an end, just as sexuality does, with its terminus manifesting in death.
Without finding solace in faith or creed, the struggle of the Japanese people to confront this truth exists as a tangible concern. This design mirrors the internal anguish of the Japanese, lurking beneath the chaotic yet delightful landscape of Japan.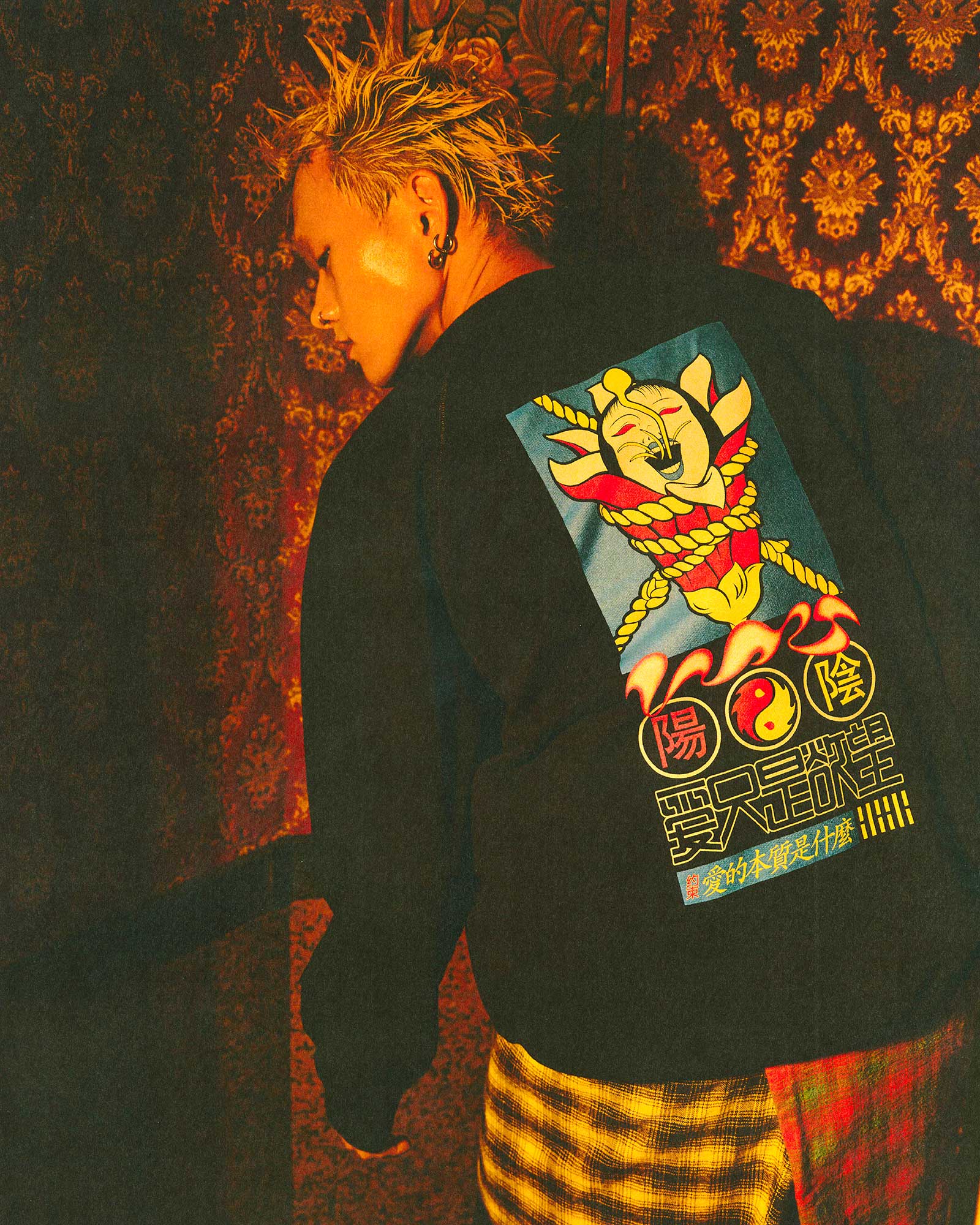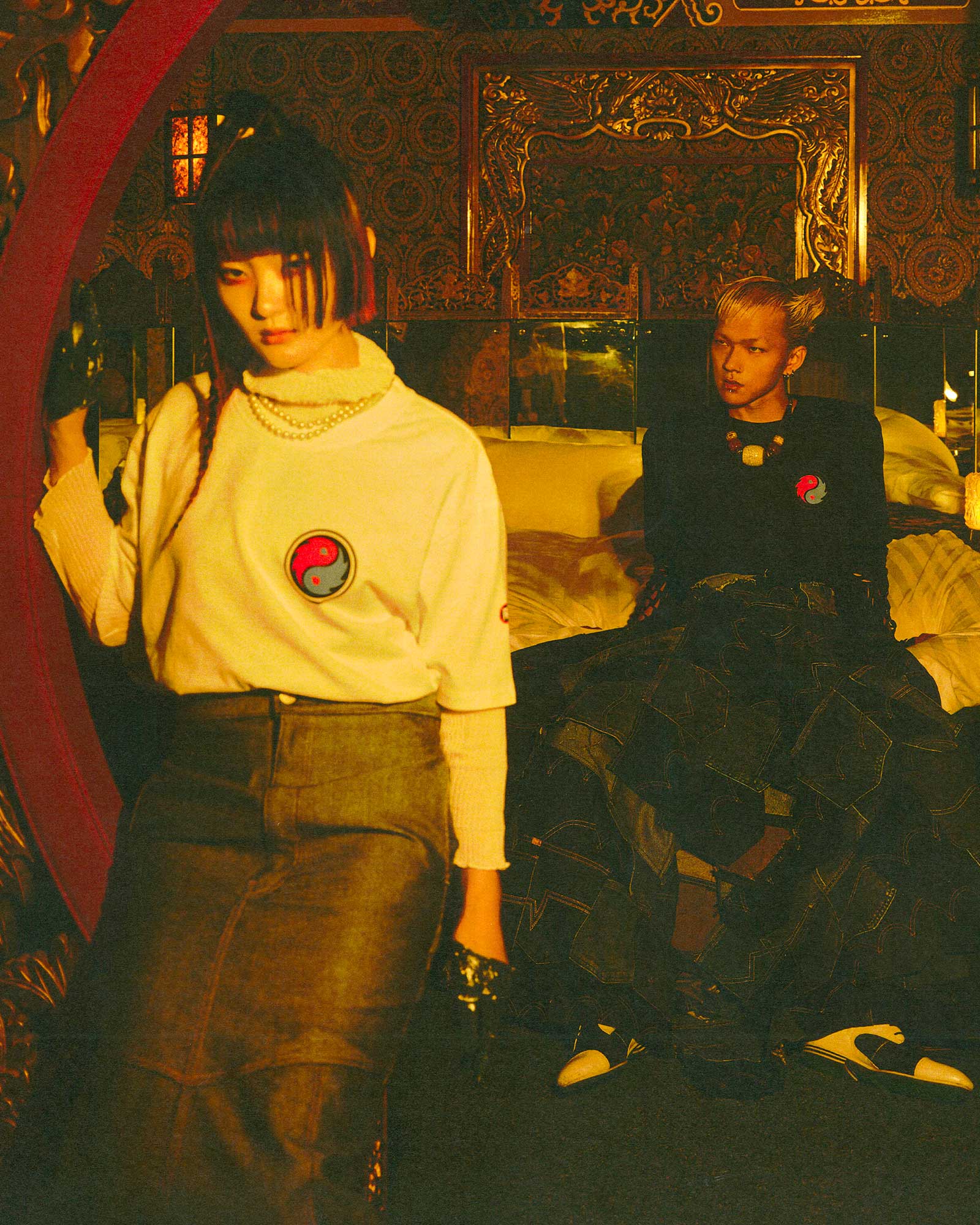 'Health' and 'Love' possess a profound allure that is imbued with mystery transcending words. KID ROSE's designs, adorned with expressions from East Asia, explore this theme.
Wearing these pieces, you might find yourself feeling an indescribable, mystical connection between yourself and others.
AVAILABLE NOW AT EDWIN STORES, SELECTED EUROPEAN STOCKISTS AND ONLINE.